14 August 2019
URGENT AND IMMEDIATE CONVERSATIONS
Shows and events that capture this moment in time.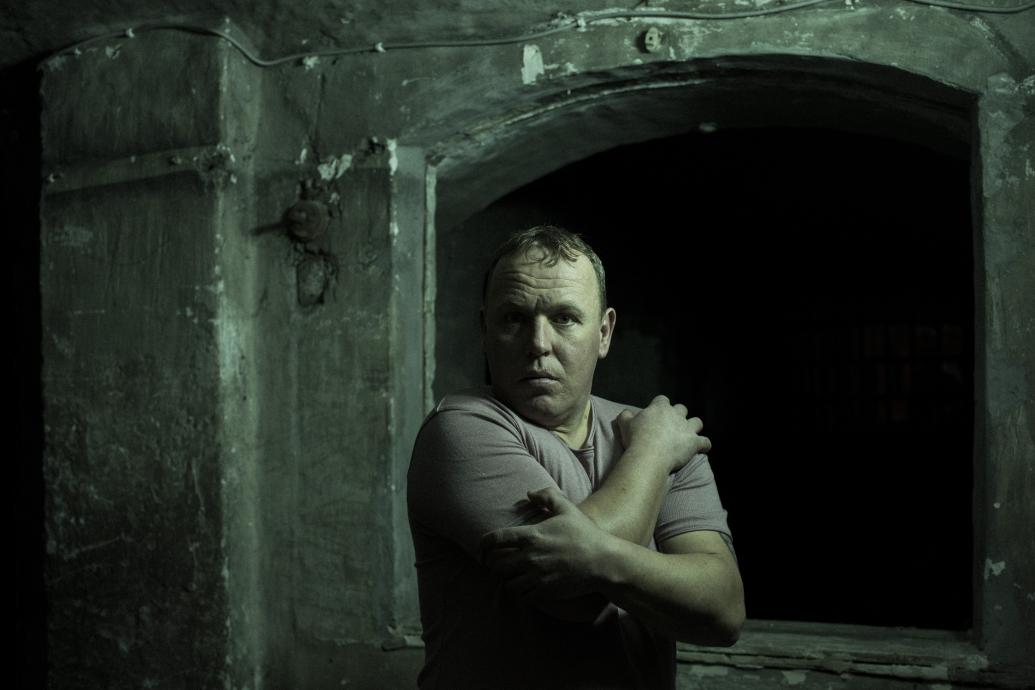 THE EXAMINATION
BROKENTALKERS
A documentary performance work exploring mental health and human rights in the prison system in the UK and Ireland. Based on historical research and interviews with current life-sentence serving prisoners and performed by stand-up comedian and former prisoner Willie White. With their distinctive blend of biography, socio-political discourse and breathtaking theatricality, this new show from leading contemporary theatremakers Brokentalkers gives voice to a section of society often ignored.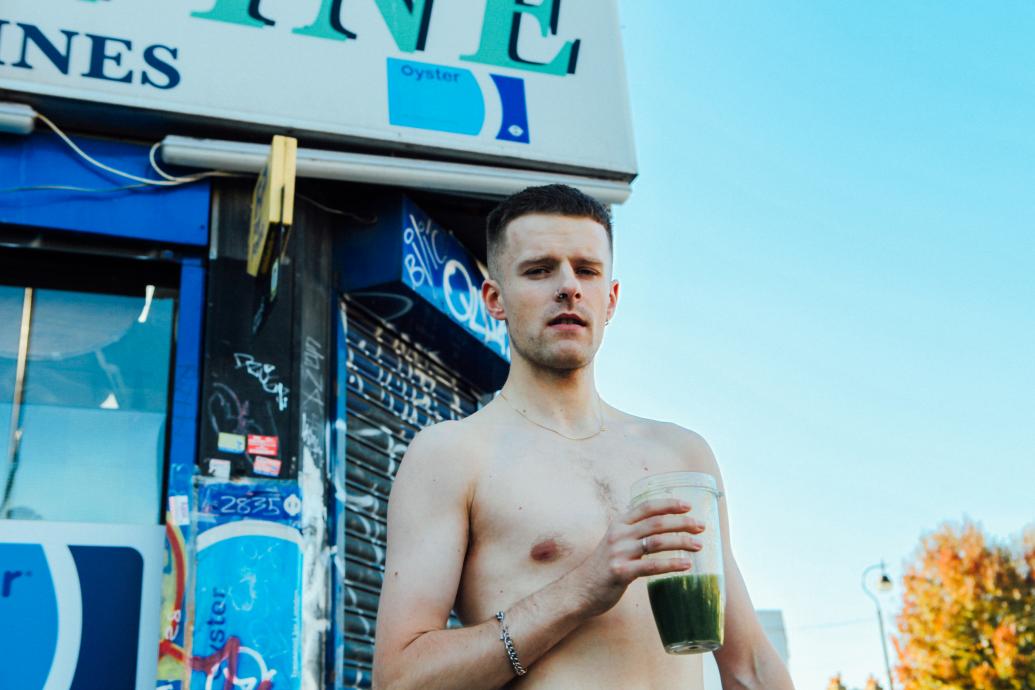 ADMIN
OISÍN MCKENNA
Oisín left Dublin to pursue his dream of becoming socially mobile. Now, he is having an existential crisis in the canned goods aisle at Aldi, trying to remember his mindfulness techniques. Exploring the relationship between class, capitalism and health, this show is about being poor, precarious and lonely, and adding items to your Watched List on eBay in the hopes of feeling better.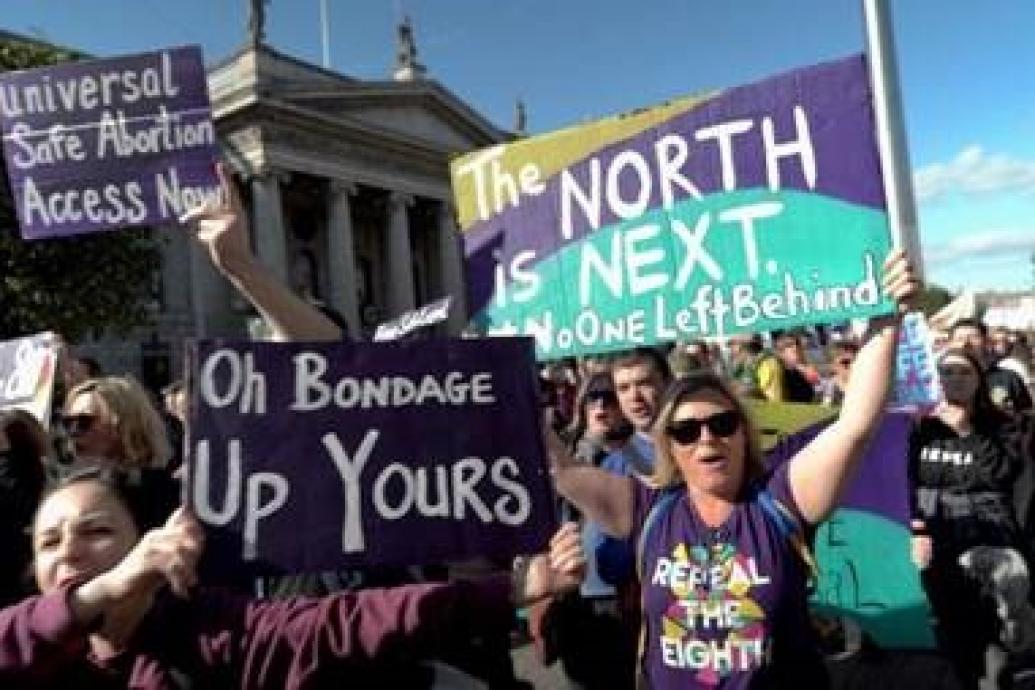 THE NORTH IS NEXT
DUBLIN FRINGE FESTIVAL, GCN & OUTBURST QUEER ARTS FESTIVAL
Dublin Fringe Festival and GCN have joined forces to commission a zine to spotlight and support the drive for queer and reproductive rights in Northern Ireland, in partnership with Outburst Queer Arts Festival, Belfast.
It's 2019. The 1.8 million people who live in Northern Ireland still don't have marriage equality or access to abortion services. Their human rights have been encroached on for decades. Part care package, part activist artwork, this forum invites creators and thinkers from all over the island to illuminate a global blind-spot. It's a creative call-out to foster a collective urgency to support the work of grassroots organisations just over the border.
The zine will be launched on the opening weekend of Dublin Fringe Festival as GCN host a live Q+A: The Queer and Alternative Podcast event with readings from the zine and a panel discussion about the artistic responses within its pages.
POWERPOINT
STEPHEN COLFER
This is a real story and it happened to me. The first solo show from Stephen Colfer, co-creator of Dreamgun (pictured above in 2009). With the help of his trusty projector and obsession with true crime podcasts, Stephen tells a true (minor) crime story about gaming addiction, short-term accommodation and death at sea. All events depicted in this show actually happened and there is proof. Hilarious proof.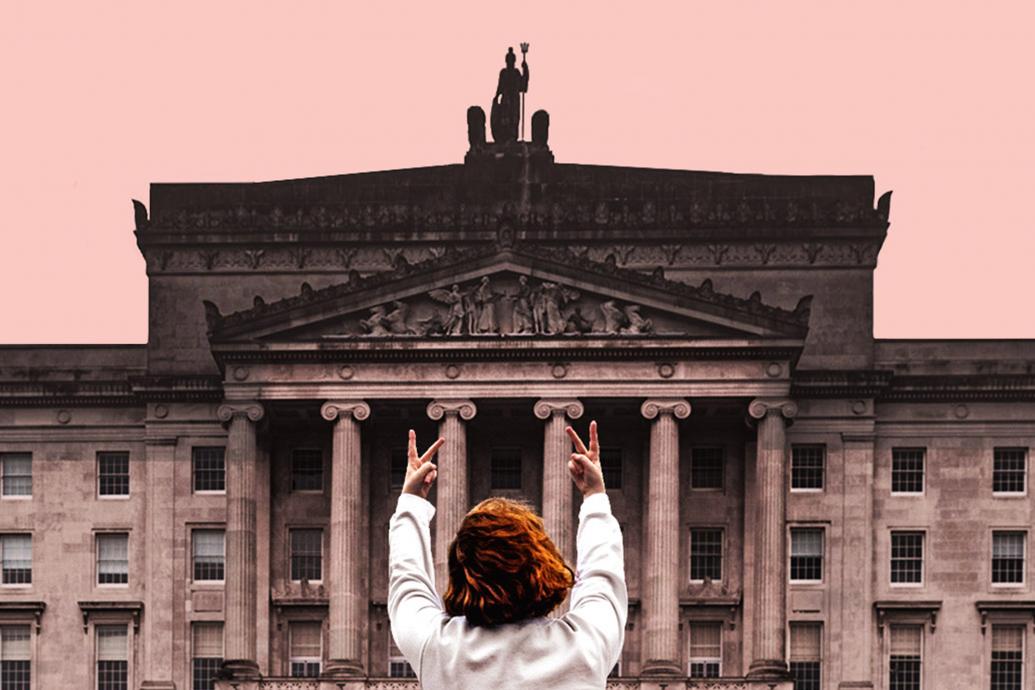 TWO FINGERS UP
SEÓN SIMPSON & GINA DONNELLY
Remember when your religion teacher taught you about ridin'? And the school nurse told you to shave your pits? Or here, discovering your clit the first time?
Wait, you haven't yet?
You don't wank?
Women don't?
My hole they don't.
Stick two fingers up and come with us on a journey back to your teenage self, to being scundered, to self-discovery, to abstinence only sex education, to Northern Ireland: a country of wankers.
COMPOSTELA
MIRIAM NEEDHAM
'I changed the world, just so you know.'
It's June 2018. A post-Repeal world. Dawn no longer has to walk for miles knocking on doors, she just has to walk to Santiago. No one said it was easy but neither did anyone say that your toes might explode, which would've been nice to know. Written and performed by Miriam Needham and directed by Donal O'Kelly, this darkly funny solo show uses physical theatre storytelling and magical realism to explore activist burnout, loneliness, and disconnection.
MINEFIELD
CLARE MONNELLY
We all have choice. We all have autonomy. But one wrong move can shift opinion. No one wants to be on the wrong side of history. The mob are out for blood. Who's next?
Joe was a really big deal. Before the video that turned the tide.
Jack had a following too, but in a very different way.
Cillian was just a kid.
This play digs deep into the darkness of the online world in an attempt to put a human face on anonymous hate.
FETCH
LAUREN-SHANNON JONES & SAMANTHA CADE
On a slowly crashing plane, we invite you to consider what remains — the ghosts we have manifested, through data and plastic, by shedding our skin. In Irish mythology, a fetch is the ghost of a person still living. Plastic takes a thousand years to decompose, and my hour is almost come. Please go through my bin, read my browser history, and try to figure me out.
This intimate new work for two audience members lies at the intersection between sculpture and performance.
LAD
ALAN MAHON & RHYS DUNLOP
Steve is fine. No really, he's grand. He's a lad. He's always been a lad — one of the lads. But now his friends have cowed to the latest fad — feminism — and Steve feels like an endangered species. The last of his kind. With nobody to talk to. But there's one lad left. His lad. And his lad... talks back. Thomas Martin directs this witty two-hander by Rhys Dunlop and Alan Mahon that playfully tugs at the knot of toxic masculinity.
WISHFUL THINKING
STRIVE THEATRE
Siobhán is back in East Cork, fresh off the boat from London where her journalism career didn't hit the dizzying heights she hoped it might. Back in the nest, she discovers her mother and cousin Mags have adopted new age spiritual practices to help cope with a death in the family. While worshipping at the altar of self-help, they try to encourage the deeply cynical and newly nihilistic Siobhán out of her slump. This new play by Shaunna Lee Lynch explores the mystical and materialistic aspects of self-improvement culture.