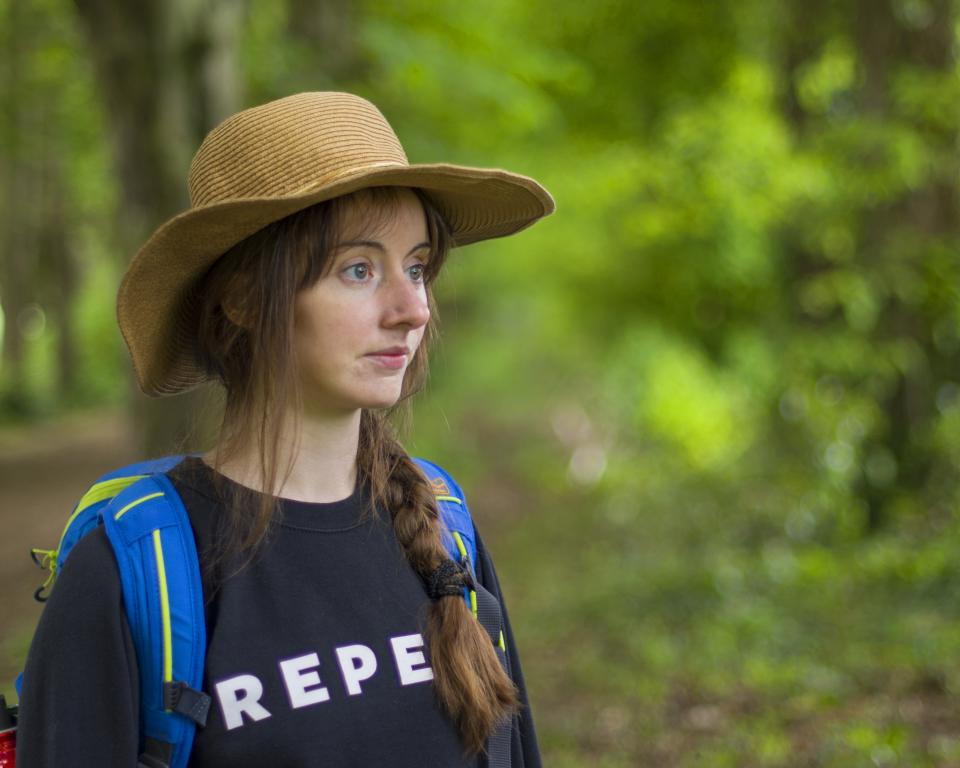 'I changed the world, just so you know.'
It's June 2018. A post-Repeal world. Dawn no longer has to walk for miles knocking on doors, she just has to walk to Santiago. No one said it was easy but neither did anyone say that your toes might explode, which would've been nice to know. Written and performed by Miriam Needham and directed by Donal O'Kelly, this darkly funny solo show uses physical theatre storytelling and magical realism to explore activist burnout, loneliness, and disconnection.
Join the Compostela team for a post-show Q&A on art and activism after the Thursday 12th September show.
Information
Written during a Short Theatre Artist Residency at the Hawk's Well Theatre, Sligo. Developed at FRINGE LAB with the support of Dublin Fringe Festival.
Venue has limited wheelchair accessibility, please contact our box office prior to booking.
Please note: this show has limited ticket availability.
Preview
10 September
20:30
€11
Performances
11 - 14 September
20:30
€15 / €13 conc.
Other performances
13 September
13:00
14 September
15:30
€15 / €13 conc.
"Compostela" delivers some wonderfully magical moments ... Needham's performance is nothing short of luminous.