Fetch
Lauren-Shannon Jones & Samantha Cade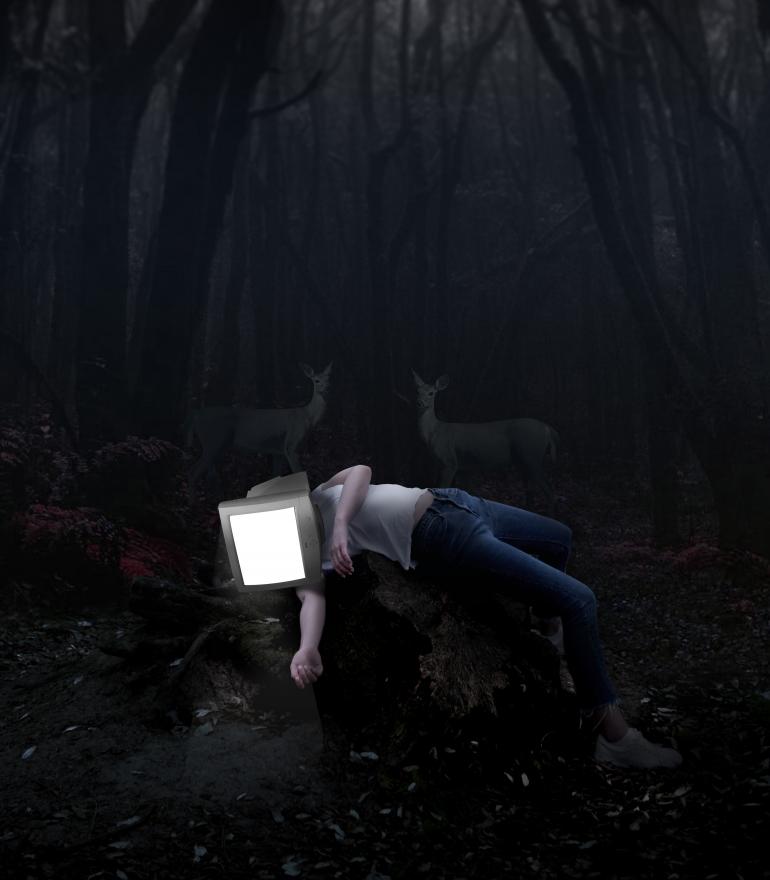 On a slowly crashing plane, we invite you to consider what remains — the ghosts we have manifested, through data and plastic, by shedding our skin. In Irish mythology, a fetch is the ghost of a person still living.
Plastic takes a thousand years to decompose, and my hour is almost come. Please go through my bin, read my browser history, and try to figure me out.
This intimate new work for two audience members lies at the intersection between sculpture and performance.
Information
Developed at FRINGE LAB with the support of Dublin Fringe Festival.
Venue has limited wheelchair accessibility, please contact our box office prior to booking.
Performances
16 - 22 September
13:00, 14:00, 15:00, 16:00,
17:00, 18:00, 19:00, 20:00
€14 / €12 conc.
Venue
Meeting Point @ The Lir Academy Box Office