14 August 2019
SEE IT TO BELIEVE IT
Thrilling feats of dance, circus and physical performance.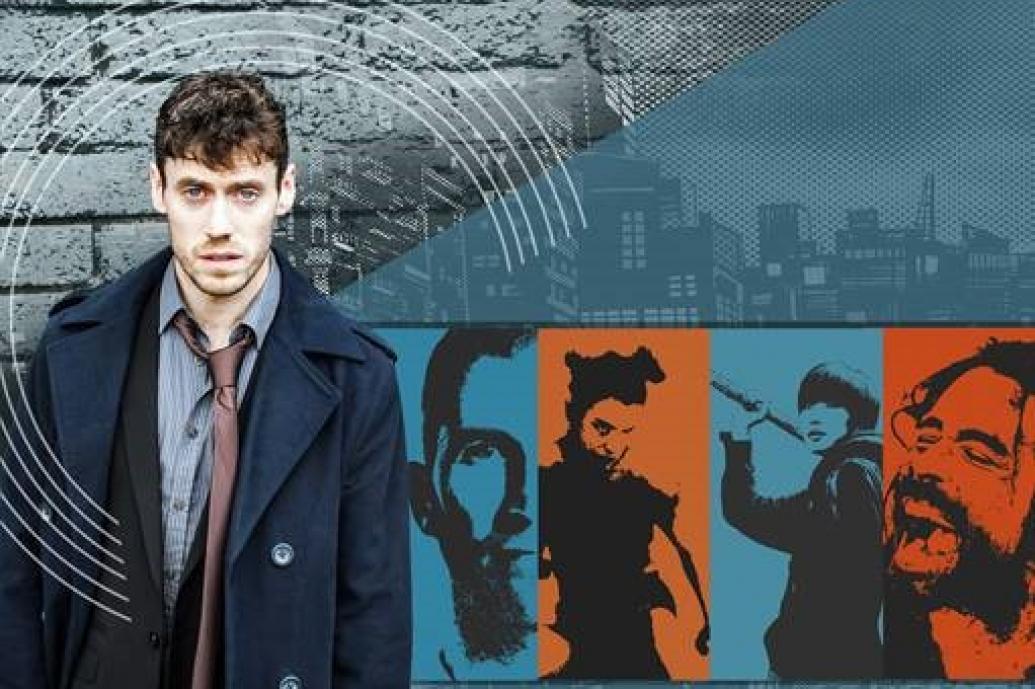 VILLAINS
LUKE MURPHY
A live graphic novel presented through dance, theatre, and animation, exploring the roles of hero and villain in contemporary culture in an era where your 15 minutes of fame is often followed by a lifetime of infamy. In a world of Twitter wars, cycling news feeds and cancel culture, come explore the myths and legends we create, destroy and forget in the rise and fall from viral fame to infamy — all within the course of any given week. With a multi-screen installation by video artist David Fishel, this dance-theatre performance weaves a tale of mysterious characters, conflicted heroes, innocent bystanders and big, big bad guys.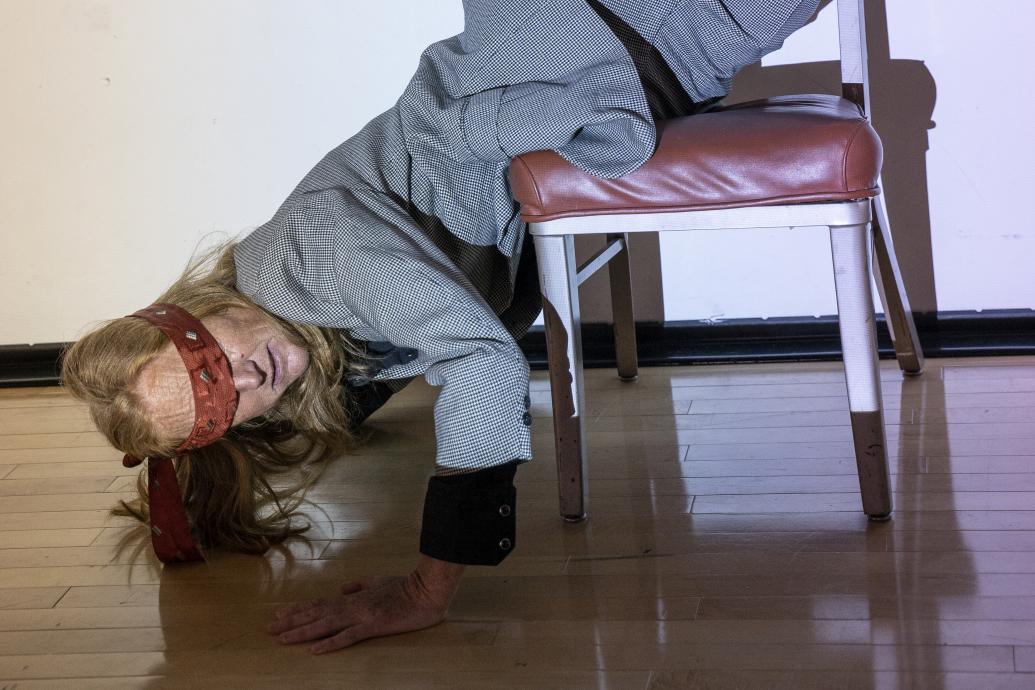 CIRCUS
TARA BRANDEL
Who gets to dance? What kind of bodies are allowed to perform? What does it look like to be Irish?
Interrogate what makes an acceptable performer in contemporary Ireland, be it the ageing pole dancer, the migrant street dancer, or the non-normative body. Playful, intense, poignant, irreverent; immerse yourself in an exploration of the roles of masculinity, queerness, MeToo and gender in our rapidly changing society. Tara Brandel collaborates with Nigerian performer Nicholas Nwosu, an immigrant in Ireland, mixing street dance, twerking, contemporary dance, and aerial pole.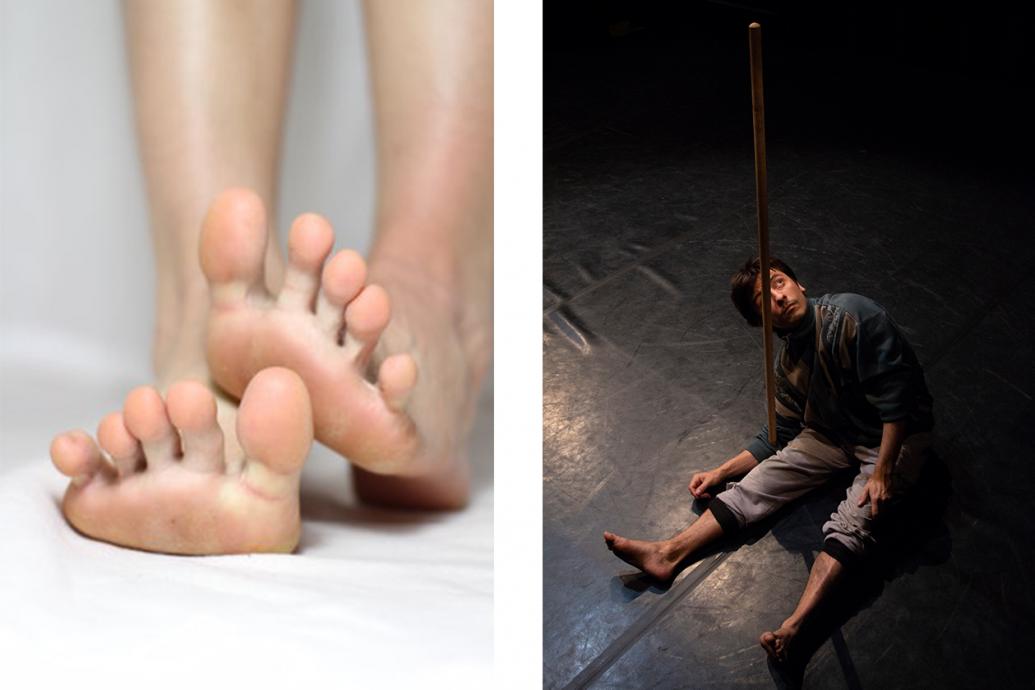 [RE]FRAMED: ARTICULATIONS & STICKMAN 
ELENA LYDIA KREUSCH & DARRAGH MCLOUGHLIN
Articulations
In the first piece, the performer conducts an intimate self-examination of her body on stage. She does this in order for us to see ourselves. How many stories can be inscribed on one's body?
Stickman
The second piece features Man, Stick and TV. Man and Stick engage in various improbable feats of balance. It's fairly easy to interpret as the TV tells you what to see. Until it starts to tell you what to do. This work is a circus piece on the surface and a tragedy at its core.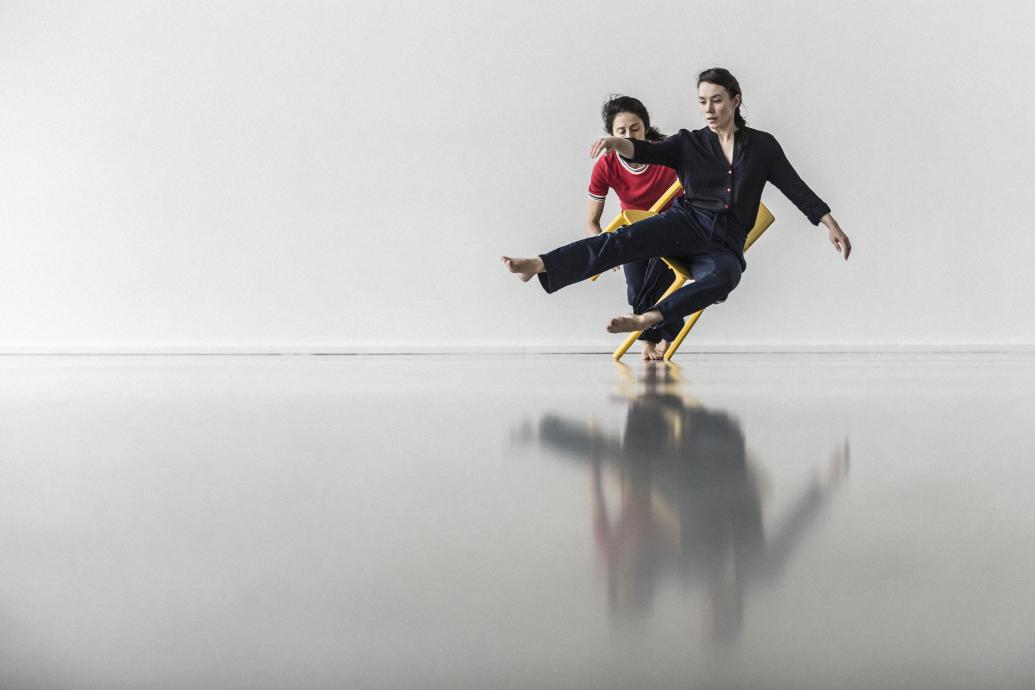 INIT: THE WARM UP PROJECT
LUCIA KICKHAM
Three dancers and a live DJ. Hearts pumping and minds calm. Tuning in to the rhythm. Preparing for the task ahead. This is a side of performance the audience do not normally see. This is the pre-performance, the warm up. Heightened. Pulled into the light. Exploring readiness and availability, the performers synthesise their intention into a state of collective balance.
We aim to hide nothing.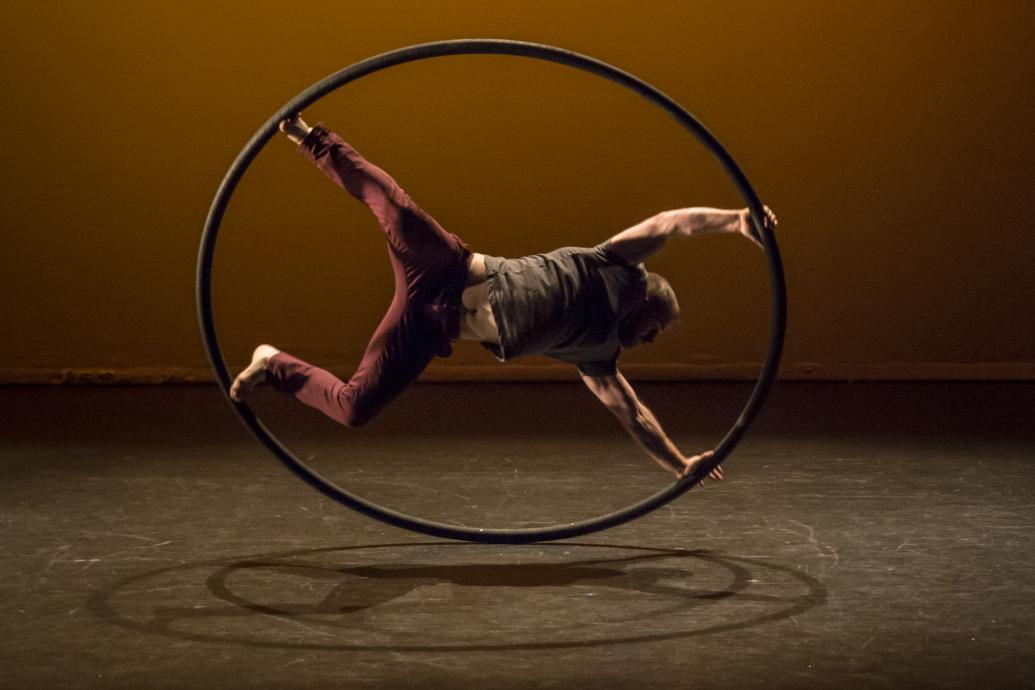 HOW TO SQUARE A CIRCLE
AISLING NÍ CHEALLAIGH & RONAN BRADY
'Just because something is impossible, doesn't mean it's not worth trying.'
A heartwarming story of friendship, ego, love and the joys of a cup of tea. With gravity-defying acrobatics, aerial dance, cyr wheel and lots of laughter, two of Ireland's leading circus performers explore the realm of the impossible, where the possibilities are infinite.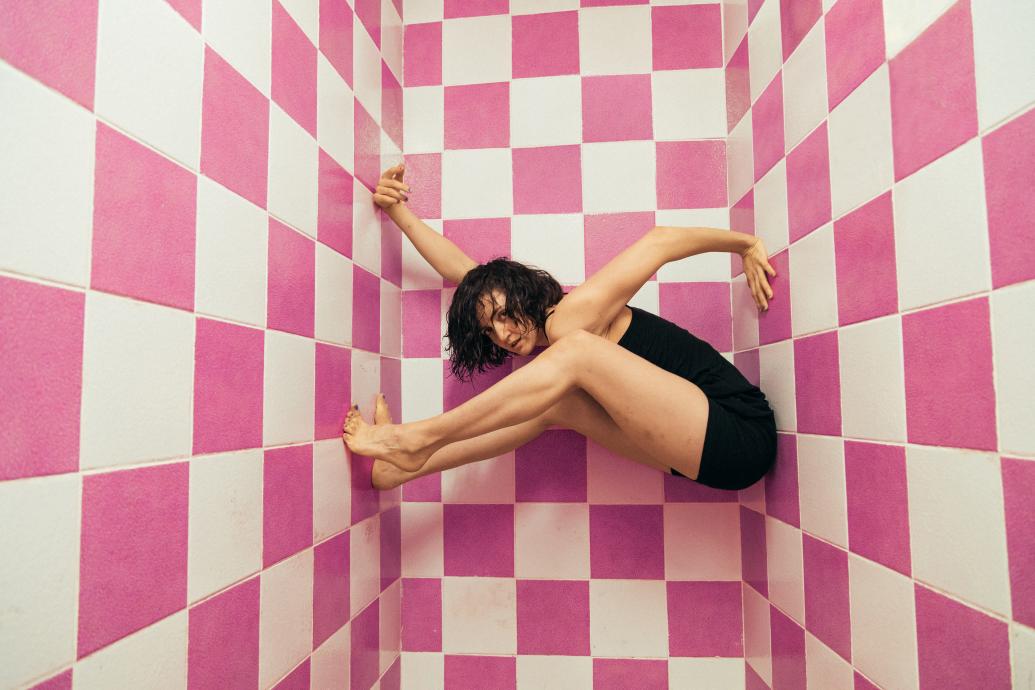 LOSING YOUR BODY
RACHEL NÍ BHRAONÁIN
How far can the body be pushed before it pushes back?
This dancer is primed for success — a flat in London, a flexible day job, trendy friends and the occasional gig go-go dancing. Her migraines are getting worse. But she just has to keep hustling. Any day now she'll get her big break. If her breaking point doesn't get there first. Told through theatre, dance, aerial and a healthy dose of self-deprecation. The truth is bubbling under the surface and she's about to let it spill.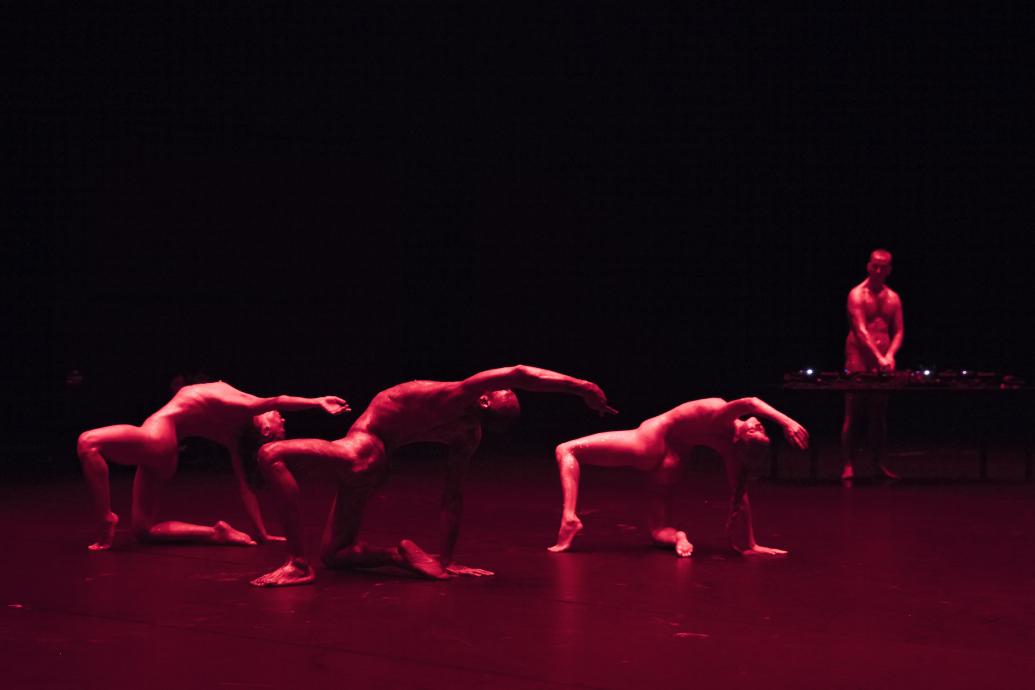 ON SPIRALS, PART 3
EDDIE PEAKE
This is a new live work by artist Eddie Peake, commissioned by IMMA, as part of the exhibition Desire: A Revision from the 20th Century to the Digital Age.
Looping motifs — sonic and danced — layered one over the other, purposely confounding and spasmodically synchronising with one another are presented in the form of a three-phased, non-linear narrative featuring four gold-painted protagonists. Spiralling choreographic patterns of movement and sound make manifest abstract phenomena such as depression, psychosis, obsession and desire.
Performed by Emma Fisher, Sara Lupoli, Kieram Corrin Mitchell and Eddie Peake.