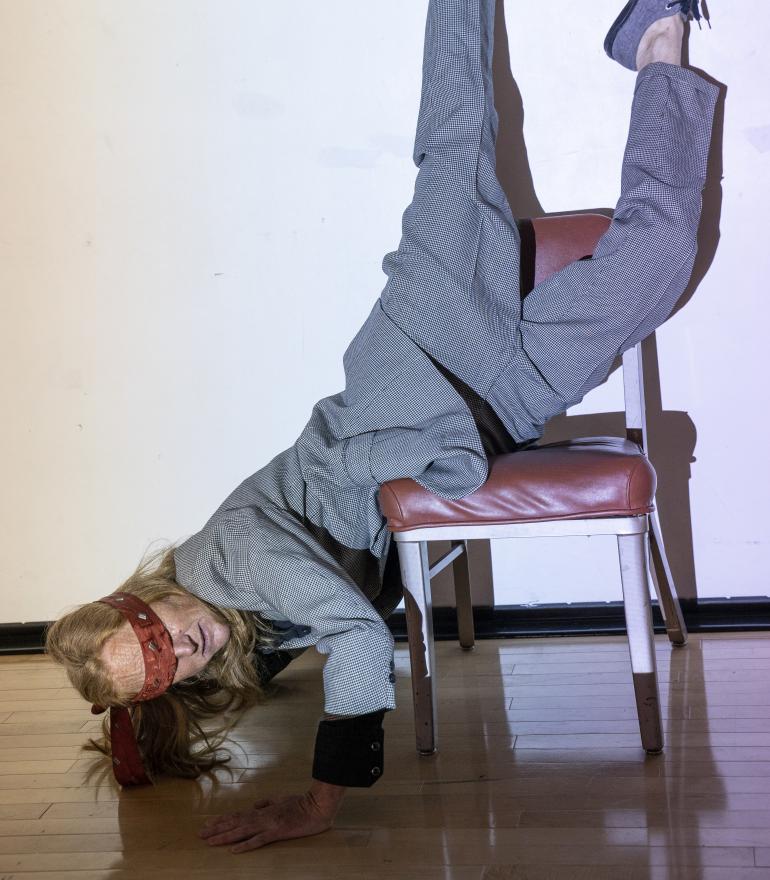 Who gets to dance? What kind of bodies are allowed to perform? What does it look like to be Irish?
Interrogate what makes an acceptable performer in contemporary Ireland, be it the ageing pole dancer, the migrant street dancer, or the non-normative body. Playful, intense, poignant, irreverent; immerse yourself in an exploration of the roles of masculinity, queerness, MeToo and gender in our rapidly changing society. Tara Brandel collaborates with Nigerian performer Nicholas Nwosu, an immigrant in Ireland, mixing street dance, twerking, contemporary dance, and aerial pole.
Information
Funded by Culture Ireland, Cork County Council, Mondavi Graduate Fellowship and UC Davis Theater and Dance Department. Supported by Dance Ireland Residential Residency, Firkin Crane Ceist Residency and Uillinn: West Cork Arts Centre Residency programme.
PLEASE NOTE: THIS SHOW HAS LIMITED TICKET AVAILABILITY.
Preview
7 September
18:45
€11
Performances
8 - 10 September
18:45
€14 / €12 conc.
Venue
Smock Alley Theatre - Black Box
Sponsored By