25 August 2019
SHOWS THAT PULL YOU CLOSER
One-on-one performances, small-group experiences and personal encounters that linger long after the curtain falls
SHADOWS
Derek Byrne
Two ex-lovers accidentally meet while searching for anonymous sex in the shadows of a well-known gay cruising area in the heart of Dublin. Caught in an unguarded moment, they have an honest conversation about why their relationship failed. A play about having the courage to be emotionally vulnerable in a culture where casual sex is readily available and love is a rare commodity.
MY FRINGE SHOW
SARAH DEVEREUX
One-woman show seeks one-person audience. 'For what is a Fringe Festival without a few fringes!?!?!', she cried out to the sky. Select your character from an online style guide of fringes. Step into the salon and join me in my box. Awaiting you, is your selection of fringed characters. Braiding together existential woes, and female anger, a tad emotionally unstable but in a cute, fun way. This is an invitation to be forcibly and intensely in the moment. Cut straight to it, 10 minutes a pop. Intimate. Uncomfortable. Fun.
PRETTY FEELINGS
EPSTEIN, LUMSDEN, TYNAN & VAN VLIET
Romance is all in the scenery. By the fancy hotel, down Chancery Lane, we have opened a new matchmaking agency, and this time it is true love. Partly a gig, nearly a show, almost a painting and practically an office. Our very hearts will beat to the drum of Ruan van Vliet. Conor Lumsden is a singing Cupid, Isadora Epstein is Venus and all of the paintings are by Kathy Tynan. Just swoon for all of the pretty feelings — paintings and music are just so romantic.
VERSIFY
POETRY IRELAND
This brand new showcase promises a night of electric slam from the most sensational new voices in spoken word poetry. These inaugural six were dubbed Ireland's top talent from a sky-high pile of hopefuls, and awarded intensive mentoring in poetry and performance to help them on the road to spoken word stardom. This show may be your last chance to catch powerful spoken word in an intimate setting from six spellbinding performers, who will be stepping onto much bigger stages in the years to come.
IRISH FOOD. A PLAY
JP MCMAHON
Fresh from the Wild Atlantic Way, today's catch is an original script seasoned with Ireland's rich history. This site-responsive show is prepared by chef Jp McMahon and served alongside several Irish staples: brown soda bread, boiled potatoes and of course, religious tension. Prepare your taste buds for a multisensory experience that explores the origins of food culture from every corner of the island. Indulge in the absurd and serious, paired perfectly with the visceral and violent.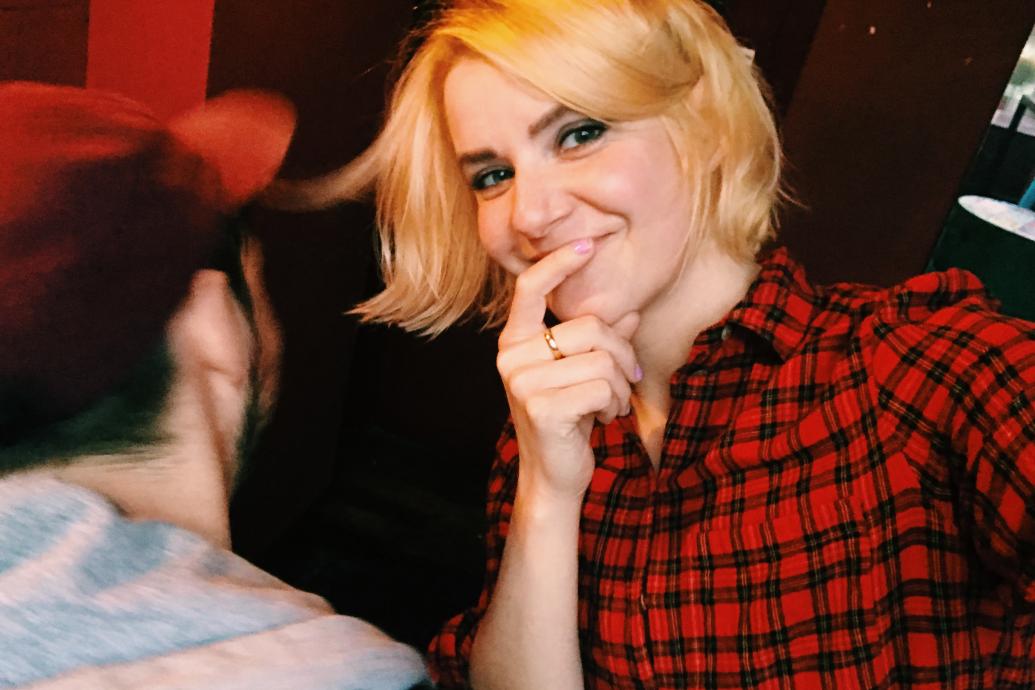 AL DAWES F*CKING LOVES YOU 
ERIN MCGATHY
Al Dawes lives to perform nightly in dimly lit comedy clubs. Al needs to make strangers laugh. Al LOVES his girlfriend, except that she has just left him for another man. With life unravelling, Al tries to make sense of it all in front of an audience. Erin McGathy is Al Dawes in this tragicomedy, inspired by true-life events, about the stories we tell ourselves when everyone is watching.
INCANTATION
MAÏA NUNES
An interdisciplinary performance, integrating song, sound and sculpture. Intergenerational trauma is both genetic and behavioural, it is embodied, and inherited. We sometimes feel it in our spirit and move in step with its endless echo, but it finds its roots in story. Stories passed down from parent to child, embodied memory, whispers of hardships past and present. With each retelling, they are shaped to serve a different purpose, and the mouth of each re-teller carves pain differently