Artist Support
FRINGE LAB - Closed
In response to public health recommendations relating to Covid-19 the building will be closed for all activity until we reach Level 3 in the government's Living with Covid plan or receive direct instruction for re-opening. We are still here for you and if you would like to get in touch please contact us by email. See here for full team details.
We will review the situation on an ongoing basis in relation to any guidance updates. In the meantime, keep in touch and stay well.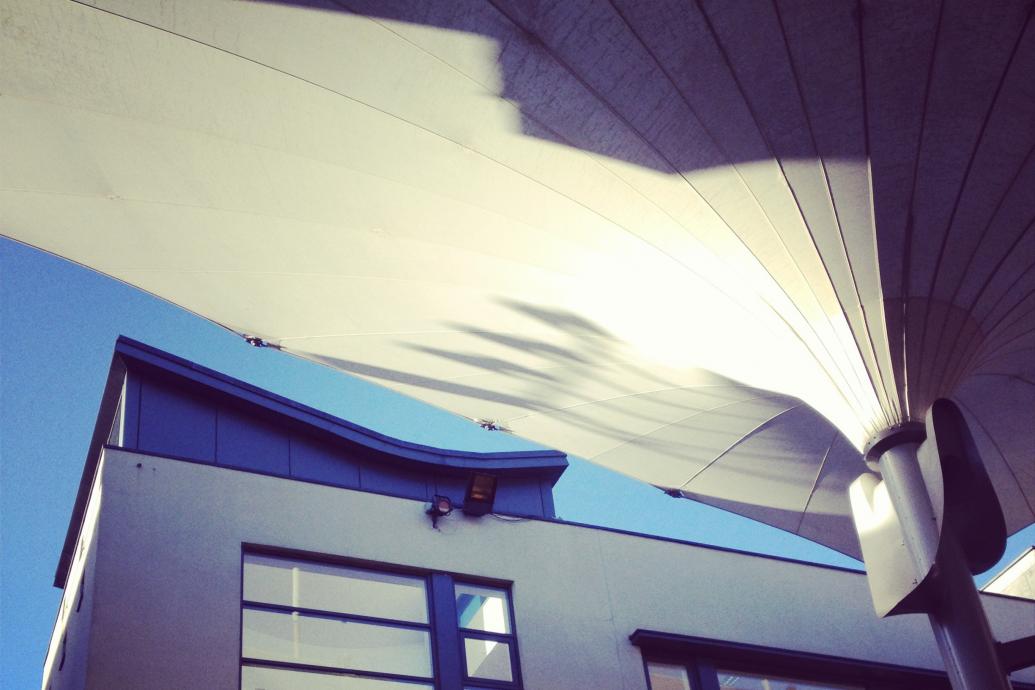 FringeLAB provides year-round practical and artistic support, responding to the needs of both developing and established artists, technicians, producers and practitioners. FringeLAB is both a space and a platform of activities for training and learning. 
This year, as part of our festival programming we're championing 50 artists to continue crafting and coalescing their big ideas through an ongoing FRINGE LAB artist support. From bespoke individual mentorship, artist residencies, masterclasses and workshops, the participating artists are: 
Allie O'Rourke & Cian Jordan / Annachiara Vispi & Emma Finegan / Anne O' Riordan & Jamie Beamish / Aoife Martyn / Arianne Hutch / Beluga Theatre / Bláithín de Burca / bluehouse theatre / Bosco / Brian Mc Namara / Bríd Ní Chomáin & Siofra O'Meara / Caitlin Magnall-Kearns / Cara Christie / Colm Higgins / Conor Burke / Craig Gahan/Jack of all Trades Productions / Dreamgun / Harry Butler / Ian Lynam / Isabella Oberländer / Kali Brady / Kat Ennis / Kevin Keogh/iiiSTATES / Kirby Thompson & Orla Graham / Lady Grew and the New Crew / Lar Kaye / Lee Stafford / Lianne O'Hara / Lucantics / Mac Tíre Theatre Company / Madi O'Carroll / Megan McDonnell / Myrn Devaney / Nick Nikolaou / Notorious Youth / Pea Dinneen / Philip Arneill / Rachel Ni Bhraonain, Robyn Byrne, Kevin Gleeson & Eoghan Quinn / Rua Barron & Hannah Power / Sarah Richardson / Seán Millar All is Leaf / Sebastian Adams / Tasteinyourmouth / Timothy O'Mahony / Tolu Makay / Ursula McGinn / William Dunleavy 
Utopia or Bust: Manifestos for a New Era artists: gender.RIP / Glitter HOLE / WeAreGriot  
Resident Artists
Our 2020 Office Resident Artists are Shanna May Breen and Luke Casserly, John King and Rachel Bergin, and our Hot-deskers are Lisa Nally, Rachel Ní Bhraonáin, Thomas Martin and Aisling O'Mara.
Click here for more information on our residents. 
FRINGELAB SPACES
Our spaces are suitable for: castings and auditions, rehearsal, meetings, read-throughs, workshops and photoshoots.
To enquire about hiring our spaces, please email fringelab@fringefest.com
Studio 1 - Studio Space
FRINGE LAB Studio 1 (5m x 14m) is a dedicated space for the development of new work. This bright dance studio is available free of charge, 12 hours per day, seven days per week on an application basis. Consult our online calendar to check availability  and please note priority is given to those making work for the festival from June to September annually.
Studio 2 - Space For Hire
Need a space to rehearse? Or to hold auditions, meetings, workshops or classes? Studio 2 at FringeLAB is available for hire! For very competitive rates, use this bright and spacious space overlooking Meeting House Square in Temple Bar all year round. Just drop us a line at fringelab@fringefest.com or call 01 670 6106 to make your booking.
The Cell - Office Space
A quieter office space dedicated to writers and producers who need silence to work or write. This small office space is available from Monday to Friday, 10:00 - 18:00 and is booked in advance.
FringeLAB Foyer
A drop-in facility with free Wi-FI, and access to printing facilities. Available on a first-come, first-served basis Monday - Friday, 10am - 6pm.
Elevenses
Elevenses was set up as an opportunity for artists who are freelance, work on their own or are just in the area and fancy popping by to connect with other artists, theatre makers, producers or freelancers over a cup of tea or coffee. It's also a chance to connect with the Fringe team on an informal basis. Last Friday of every month. No need to RSVP, just drop by at 11am. New faces and repeat attenders welcome!
The next Elevenses will be held in October.