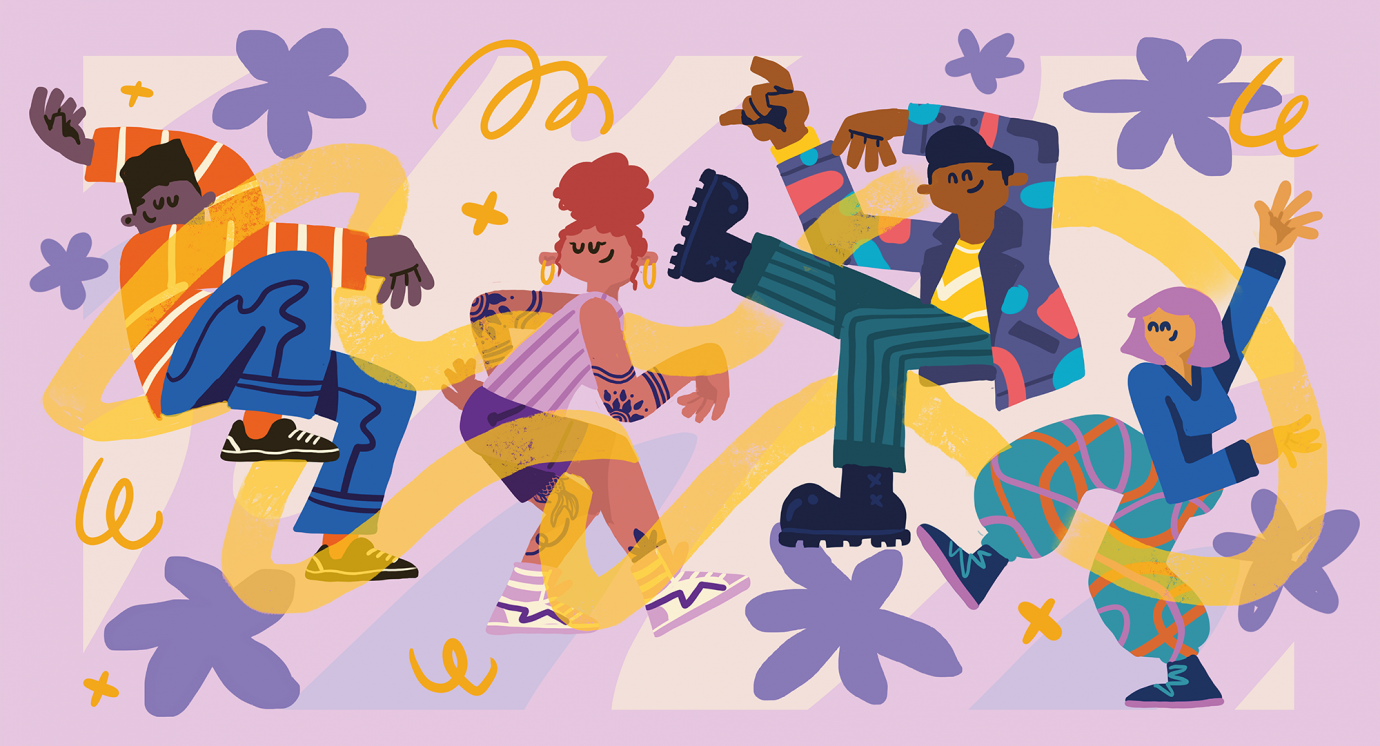 Dublin Fringe Festival Announces New Project, Weft
13 April 2021
On and off stage, in front of and behind the camera, in gallery and studio alike, the faces and voices of the arts are not representative of Ireland's population. To change this we are making a landmark investment in the future of the Irish cultural scene.
Dublin Fringe Festival is delighted to launch Weft, a new project focusing on talent development and network building for emerging and early career Black artists and artists of colour in Ireland, and we won't be doing it alone! We're thrilled to be working in partnership with trail-blazing international colleagues Hot Brown Honey, visionary artists and organisers Origins Eile and acclaimed theatre maker and spoken word artist Dylan Coburn Gray.
Beginning this summer, Weft is an 18-month body of work that will support the creation and cultivation of:
a visible, approachable entry point to the Irish arts industry for new Black artists and artists of colour

a platform for exploratory and experimental works, made by emerging and early career artists breaking new ground in their practises

new audience, network and community building activity

enhanced links between Irish participants and their international peers

thrilling new interdisciplinary performances in 2022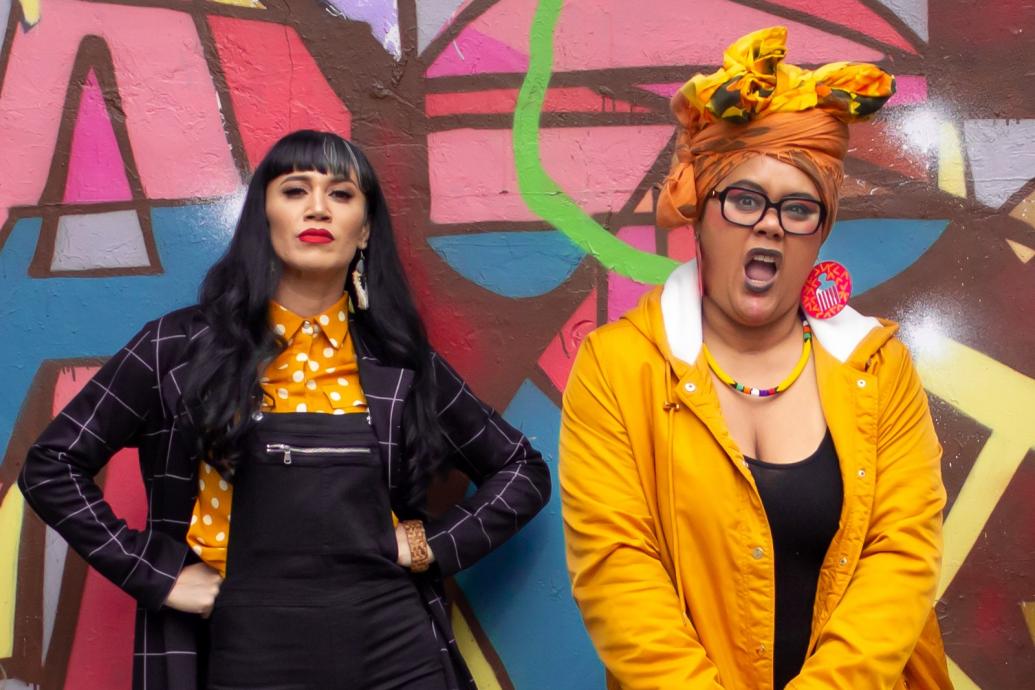 Hot Brown Honey are a multi-award winning, genre defying group of performers from Australia. Their self-titled show Hot Brown Honey, became an international phenomenon playing to 30,000 people across five countries, from High Performance Rodeo in Calgary to Sydney Opera House, including a memorable presentation at Dublin Fringe Festival 2016.
Hot Brown Honey will assemble a cast and crew of young Irish Femmes of Colour to create a dynamic piece of new live performance here in Ireland. We'll announce an open call for participation in Winter 2021.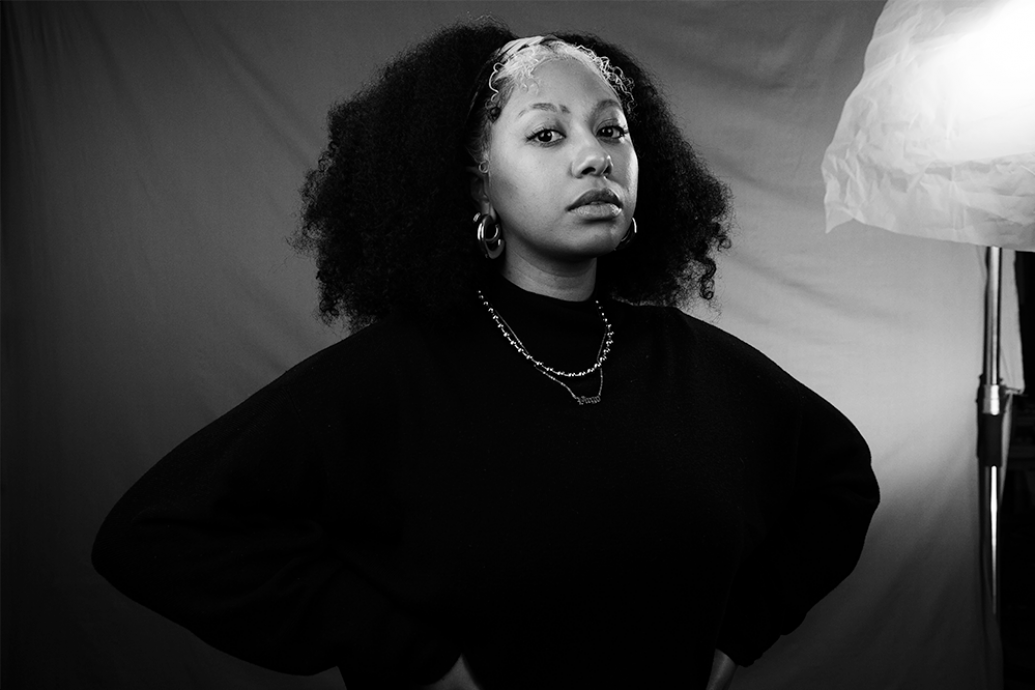 Origins Eile (OE) is a Black Queer organisation co-founded by Karen Miano and Maïa Nunes. With an emphasis on safety and celebration of QTIBPOC, OE is dedicated to creating space, visibility, support and moving the conversation from "representation" towards impactful new ecologies, specifically within the Black arts scene in Ireland. As a group, OE has a community focus, organising events, discussions, workshops and more. Previous work includes Destiny: A Constellation of Queer Afrofuturist Visions for Dublin Fringe Festival 2020: Pilot Light Edition and Tongues, a Black Queer anthology made in association with Black Pride Ireland. They are currently working with  Live Collision on their commissioned project "BALLROOM". Karen is an artist, producer and DJ with co-op music label DIAxDEM.
In residence at Fringe HQ, Origins Eile will grow their open community of artists of colour with meaningful opportunities for networking, collaboration and creative growth. All programming will be free and open access with work beginning this October.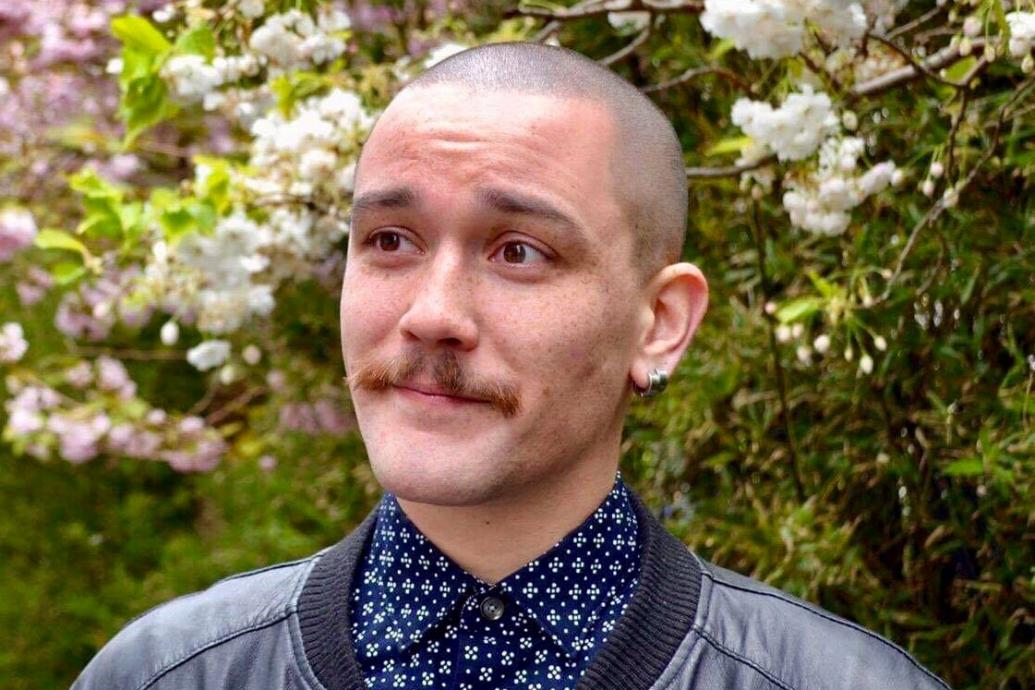 Dylan Coburn Gray is a writer, theatre maker and spoken word artist. His Verity Bargate award-winning play Citysong was co-produced by the Abbey Theatre, Soho Theatre and Galway International Arts Festival. Dylan has lead large scale devising processes for new work at DYT and Youth Theatre Ireland. Dylan is currently under commission by Fishamble and the National Theatre, London for their NT Connections scheme and is a founding member of the dynamic young theatre company MALAPROP.
Dylan will facilitate the work of the Weft Studio Group, a structured and participant-led development programme for racialised artists who want to make their own work on their own terms – particularly if they haven't gotten to before. Applications for this opportunity will open in May 2021 and work will begin this summer.     
Lisa Fa'alafi: "When touring Hot Brown Honey, artists are constantly reaching out to us to ask: 'How can I become a Hot Brown Honey? What do I need to do to make work like this?' Our ethos is to create platforms and pathways. We created Hive City Legacy to ACTIVATE this genuine interest in our work, mobilising Femmes of Colour to share their stories centre stage. Our ambition is to create Chapters all over the world - expanding the Hive while connecting artists and audiences."
Karen Miano: "I'm really interested in alternative pathways to the arts/creative scenes, the ways in which artists on the "margins" work via social media. How do we view social spaces and legitimise those avenues? Origins Eile will create and support a public platform that provides an open community of artists of colour with meaningful opportunities for networking, collaboration and creative growth."
Dylan Coburn Gray: "Part of the problem with things as they stand in the Irish performing arts is that 'diverse' casting lags behind 'diverse' writing, which lags behind 'diverse' arts institutions, which lag behind 'diverse' arts communities, which lag behind the actual communities we live in. The absence of artists of colour from prestige institutions does not mean they don't exist, only that their work has yet to conform to a narrow model of track record. An upstream intervention right now has the potential to ramify hugely. It's not just a job for a writer or actor of colour; it's the precedent that entrains more jobs for more artists of colour who don't exist yet because it doesn't feel possible yet."
Ruth McGowan: "Dublin Fringe Festival is devoted to talent development and artform development. We are compelled to respond to the needs of Irish artists, and to bring the most exciting arts experiences to audiences. This project will help us to do just that, championing emerging and early career Black artists and artists of colour in Ireland as they work to turn their ideas in to realities. The festival is where artists challenge, subvert and invigorate their disciplines and practice.
We are thrilled to be working with three stellar partners, Hot Brown Honey, Origins Eile and Dylan Coburn Gray to deliver impactful artist development opportunities, and to support the creation of innovative new performance works at Fringe and beyond, with the belief that new perspectives create new forms of practice."
A curated, multi-disciplinary festival and year-round artist support organisation focusing on fresh and innovative approaches to the arts, Dublin Fringe Festival champion voices that defy the mainstream, because representation matters. Weft will ensure that Black people and people of colour in Ireland see themselves and their stories reflected in bold and innovative new performances that are lead and created by the participating artists.
Why 'Weft'?
This body of work has been in development for over a year. Once we secured the support of the Arts Council to realise our ambitions, we had to find a name that balanced the public presentations, private developmental work, and network building activity that makes up our project. To the drawing board! After much conversation with our partners, we chose Weft as our over-arching project title covering the 3 programme strands.
From Dylan: A name from textiles is apt. Our initiative – like all crafts – aims to layer function and flavour, identity and community. It supports artists to make work that not only delights, but holds, sustains, nourishes.
It's not just a hair thing: in ANY pattern the weft is the part at odds, moving at right angles to stillness, the difference on which unity – paradoxically – depends. No weft no woolly jumper to warm, no screen-printed canvas tote to carry veg, no plain canvas for painters even. No weft and you have only a handful of indistinguishable strands, endless useless sameness. No difference no warmth no strength no depth.
Weft is proudly funded by the Arts Council/ An Chomhairle Ealaíon through the Open Call initiative for 2021. For all enquiries, email us at weft@fringefest.com.