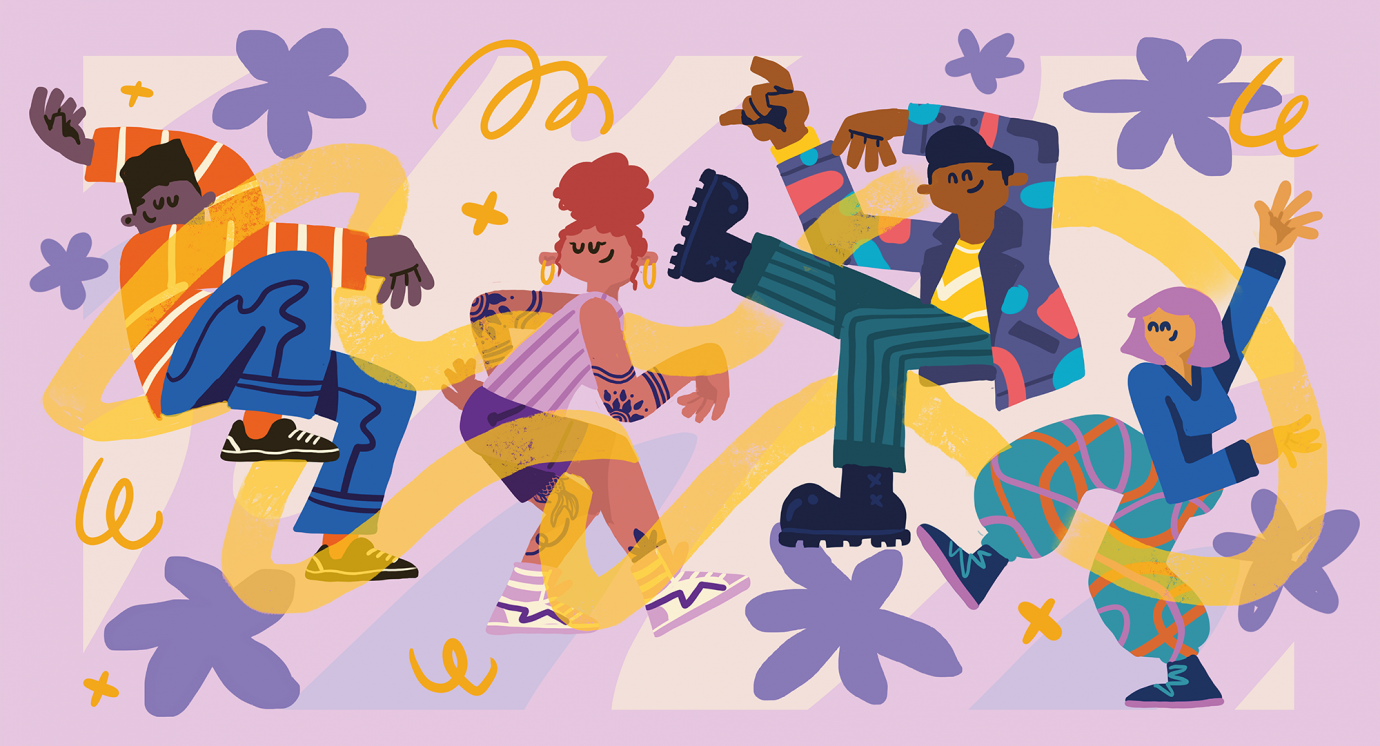 22 April 2021
It's that time of year where Dublin Fringe is cranking up a gear! We have festival positions coming up (Box Office Manager and Communications and Design Assistant) as well as a very exciting opportunity to join our new project Weft, as Project Coordinator.
Project Co-Ordinator, Weft
A new initiative from Dublin Fringe and partners Hot Brown Honey, Origins Eile and Dylan Coburn Gray, Weft is 18-month project focusing on talent development and network building for emerging and early career Black artists and artists of colour in Ireland.
As Weft Project Coordinator, you will support Dublin Fringe Festival and partners in the planning and delivery of various elements of the programme, from start to finish. The first point of contact between Fringe and Weft participants on an ongoing basis, the role will be administrative, dynamic, and interpersonal. The Project Co-ordinator will oversee the administration and operations of this scheme, coordinating all aspects of the day-to-day running of the project including scheduling, finances, and overall operations as it relates to participating artists. 
Weft Project Co-ordinator Job Description - Deadline for applications: Thursday, 13th May 2021 at 5pm.
Box Office Manager, Dublin Fringe Festival
As Box Office Manager, you are a key member of our core team. The primary role of this position is the installation and operation of the systems necessary to sell all tickets and associated products, performances and events and training and management of staff. You'll work closely with all other departments to ensure a cohesive strategy across all ticketing and sales efforts. Your job is tactical and enterprising. You connect artists with audiences. You will build a strong team of box office staff and work with volunteers to advance Dublin Fringe's brand as a much-loved festival and engine room for new artistic experiences.
Box Office Manager Job Description - Deadline for applications: Thursday, 20th May 2021 at 5pm.
Communications & Design Assistant, Dublin Fringe Festival
The Communications and Design Assistant will support the festival launch, executing the festival marketing campaign, creating and developing assets and collateral (print and digital) managing media partnerships and liaising with artists and partners on festival content. The role will support and work with the Marketing Manager and other members of the wider festival team, fostering Fringe's community and connecting audiences to artists, in addition to cultivating new relationships deepening audience engagement with the festival. You will assist in advancing Fringe's profile as one of Ireland's flagship cultural organisations and most-loved festivals.
Communications & Design Assistant Job Description - Deadline for applications: Thursday, 20th May 2021 at 5pm.
Dublin Fringe Festival is an equal opportunity employer and welcomes applications from all sections of the community. Dublin Fringe Festival is committed to a diverse workplace, and to supporting our staff with ongoing career development opportunities. We particularly encourage applications from members of groups who are underrepresented in the cultural sector. Black people, People of Colour, people with disabilities, members of the Traveller community, LGBTQ candidates and candidates of all gender identities are actively encouraged to apply.
If you require additional support in submitting an application, have access requirements or wish to contact us for an informal conversation before making an application, please contact Dee Patton at recruit@fringefest.com.