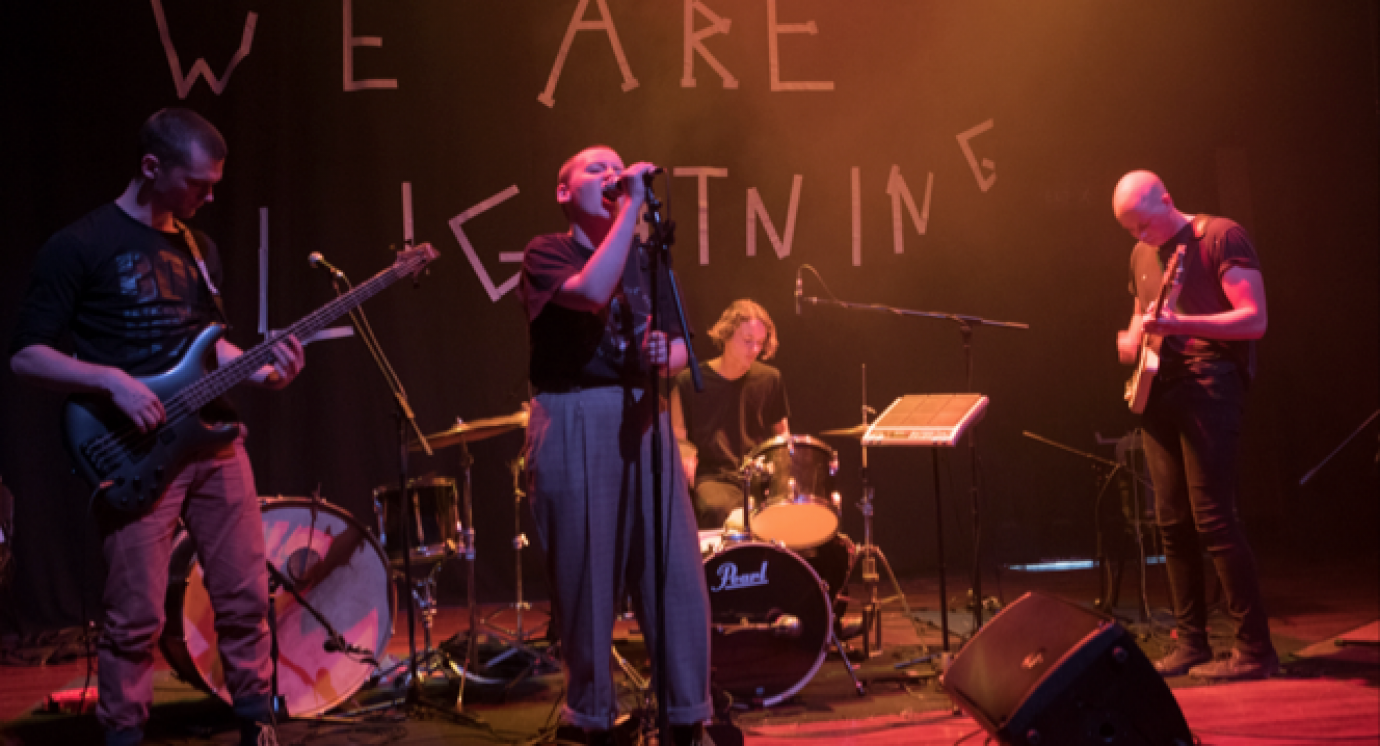 We Are Lightning!
Teen Band Call-Out
02 August 2019
Are you a teenager, young musician or singer in a band in Dublin?
Do you want to perform with internationally acclaimed musicians at Dublin Fringe Festival in September?
We would love to hear from you!
Acclaimed Australian artist Joseph O'Farrell (JOF) and Sam Halmarack combine theatre with the fist-pumping euphoria and power ballads of a stadium gig, in WE ARE LIGHTNING!, a darkly comical work that reflects on the importance of communal spaces where people can come together and express themselves. They are looking to work with teen bands for their performances in Dublin this September.
What you get:
To perform in Dublin Fringe Festival, Ireland's largest multidisciplinary arts festival

Professional development experience with two international musicians

Work with professional sound and lighting crew

Catering plus travel expenses
Rehearsal Dates:
The WE ARE LIGHTNING! team will join you for some of your rehearsals
15 September (all day)
18 September (evening dress rehearsal)
Performances:
19-21 September
We are especially interested to hear from female bands or bands with female leads.
For more information please contact:
Veronica Dyas, Community Engagement Producer
Email: dyasvera@gmail.com