Resident Artists: New faces for 2022!
13 December 2021
We are thrilled to welcome our new Resident Artists to Dublin Fringe in 2022!
Each year we invite a number of artists to move into Fringe HQ, offering artistic and practical support, space for them to continue making great work and a cohort of incredible peers! In January, Tolü Makay and Ciara Ní É will be full-time residents in our Artists' Office, with Hot Deskers Iseult Deane, Dagogo Hart, Dara Hoban and Ian Toner sharing the Workstation.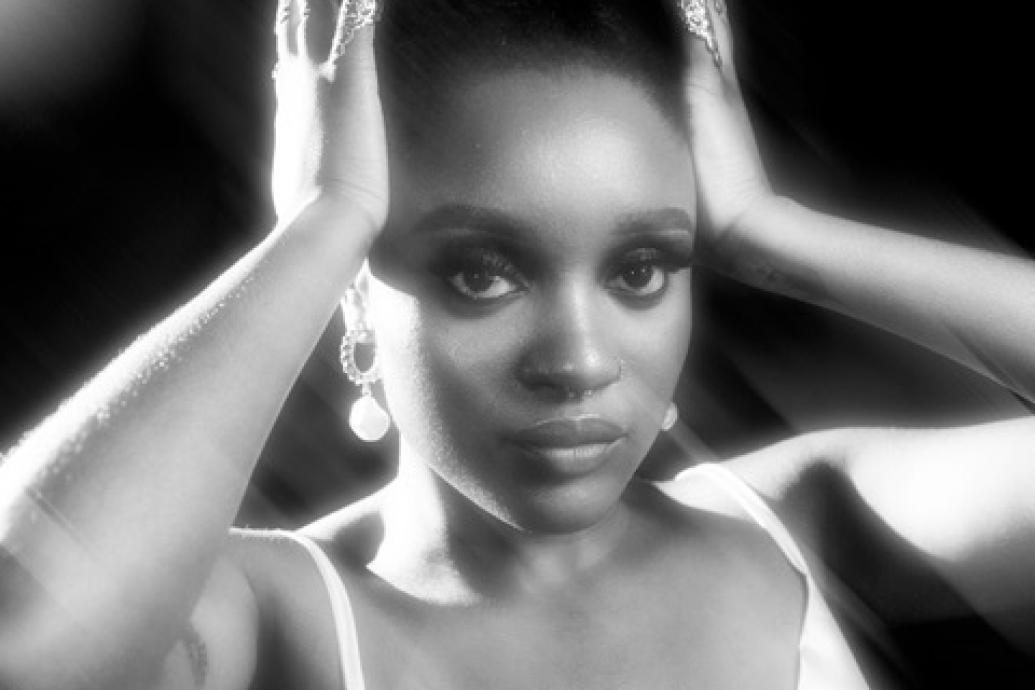 Tolü Makay After unveiling her much anticipated debut EP 'Being' in October 2020, singer-songwriter Tolü Makay has continued to blossom since emerging with her 2018 single "Goodbye" – now with over 1 million streams. A seasoned vocalist with influences that span the likes of Erykah Badu and Nina Simone to Amy Winehouse and Asa, Tolü's trajectory into music seemed already predestined.
Her cover version of The Saw Doctors 30-year-old classic "N17" along with The RTÉ Concert Orchestra, performed on national TV at RTÉ's NYE show last year, charted No. 1 on Irish Airplay and iTunes charts in its first week of release. Tolü Makay showed no signs of slowing down and kept releasing singles such as 'Used To Be' and her most recent collaboration 'The Light' with Irish rapper Malaki.
Tolü Makay has become one of Ireland's most up-and-coming performing artists, this year having played at RTÉ's 'The Heart of Saturday Night' and Other Voices, Galway International Arts Festival. For her first Irish tour, Makay has sold out shows in Dublin, Cork and Galway and was awarded 'Woman of the Year' by Irish Tatler magazine. She performed at the 20-year anniversary of Other Voices in Kerry and Expo in Dubai alongside the Irish National Concert Hall Ensemble, led by conductor David Brophy.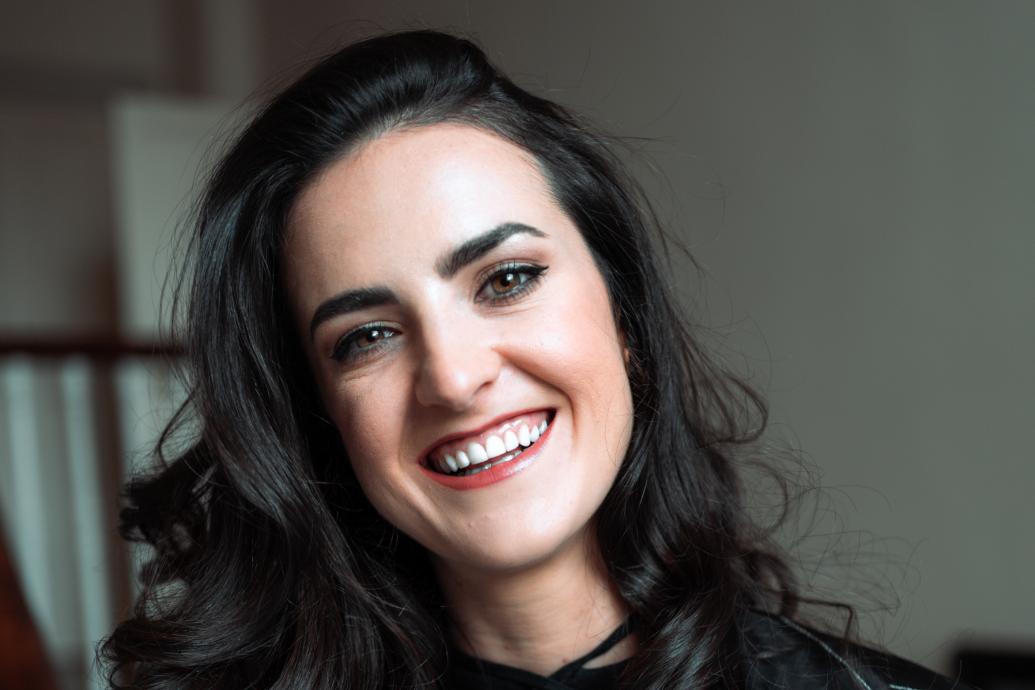 Ciara Ni É Spoken-word poet Ciara Ní É is Irish Writers Centre ambassador and was DCU's Writer in Residence 2020. In 2019 she was announced as an Irish Writers Centre ambassador. Ciara is the founder of REIC, a monthly multilingual spoken word and open mic night that features poetry, music, storytelling and rap. She has performed internationally in New York, London, Brussels, Sweden, and across Ireland. She was chosen for Poetry Ireland's Introductions series in 2017. Her work has been published in journals Icarus, Aneas, and Comhar, and the anthology Queering the Green. She is a cofounder of queer arts collective AerachAiteachGaelach, set up with long-time collaborator Eoin Mc Evoy. Their first project with the group was chosen for the Abbey Theatre's 5x5 in 2020, and they premiered an immersive theatre piece at the Dublin Fringe Festival in 2021. At the moment she is cowriting a TV series for Tua Films. Ciara's other commissions include RTÉ TV, BBC Radio, TG4, and The Irish Writers Centre. Her first poetry collection is forthcoming. Ciara's work can be widely found online.
Is file, gníomhaí, agus craoltóir í Ciara Ní É. Ise a bhunaigh an oíche mic oscailte REIC, a mbíonn filíocht ó bhéal, rap, ceol, scéalta, agus eile le cloisteáil ann. Tá a cuid filíochta léite aici i Nua-Eabhrac, i Londain, sa Bhruiséil, sa tSualainn, agus sa bhaile in Éirinn. In 2019 ceapadh í ina hambasadóir le hÁras Scríbhneoirí na hÉireann agus bhí sí mar Scríbhneoir Cónaithe DCU 2020. Chomhbhunaitheoir an chomharghrúpa AerachAiteachGaelach í, lena chomhbhádóir Eoin Mc Evoy. Roghnaíodh togra leo don Abbey 5x5 2020, agus chuir siad dráma chun stáitse mar chuid den Dublin Fringe Festival 2021. Foilsíodh saothar dá cuid agus aistí liteartha léi in irisí éagsúla, Icarus, Aneas, agus Comhar ina measc, agus sa díolaim filíochta Queering the Green. Roghnaíodh í don scéim 'Introductions' de chuid Poetry Ireland sa bhliain 2017, agus an bhliain dár gcionn d'eisigh sí sraith físdánta i gcomhar le hÁras Scríbhneoirí na hÉireann. I measc a cuid coimisiún áirítear RTÉ TV, BBC Radio, TG4, agus The Irish Writers Centre. Tá a céad chnuasach filíochta idir lámha aici faoi láthair.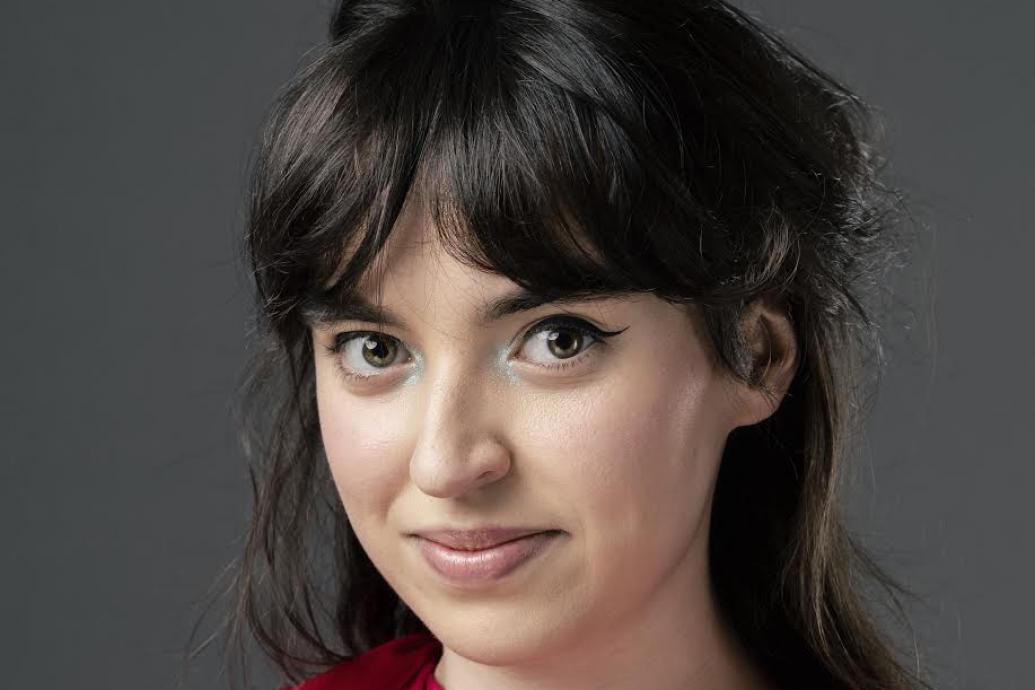 Iseult Deane Iseult is a Dublin-based writer and costume designer. She completed an MA in Drama Writing at Bristol Old Vic Theatre School in 2021. Her recent writing credits include Lucinda and Lolly and What They Were Wearing (Bomb Factory Theatre, London, 2021) and the development of a new script 'Light and Noise from the Sky' with Rough Magic's Rough Ideas program. She is a founding member of bluehouse theatre, who took part in Dublin Fringe Festival's Fringe Lab 50 program in 2020 with her script 24/7 Bliss. Her recent costume credits include Costume Supervisor on All the Angels (Rough Magic, Smock Alley Theatre, 2021).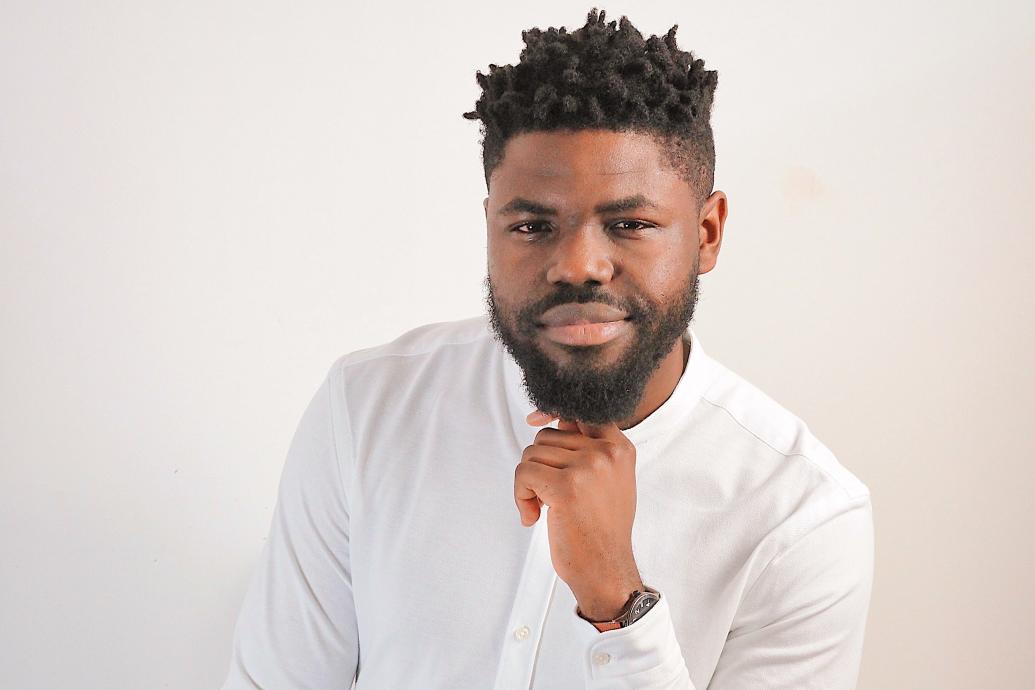 Dagogo Hart Dagogo is a Dublin based poet, writer, and spoken word artist whose words have wowed audiences from bar basements to Electric Picnic stages. He started performing in Dublin in 2016 in open mics and poetry slams, which saw him win the Slam Sunday grand slam in 2017 and become an All Ireland Poetry Slam finalist in the same year. Since then he has performed for festivals like Electric Picnic, St. Patricks Festival, Dublin Fringe Festival, Drogheda Literary Festival, Cúirt International Poetry Festival, and First Fortnight. He is one-third of the collective WeAreGriot; a poetry collective that curates art events around poetry. His personal works include; poetry short film RedBeard Paddy, spoken word variety show, See True and spoken word play, Boy Child  (the previous two co-written with FeliSpeaks), Talkatives; a hip-hop and poetry slam produced by of WeAreGriot. His poetry is inspired by his hometown in Lagos, Nigeria, and his experiences since moving to Ireland.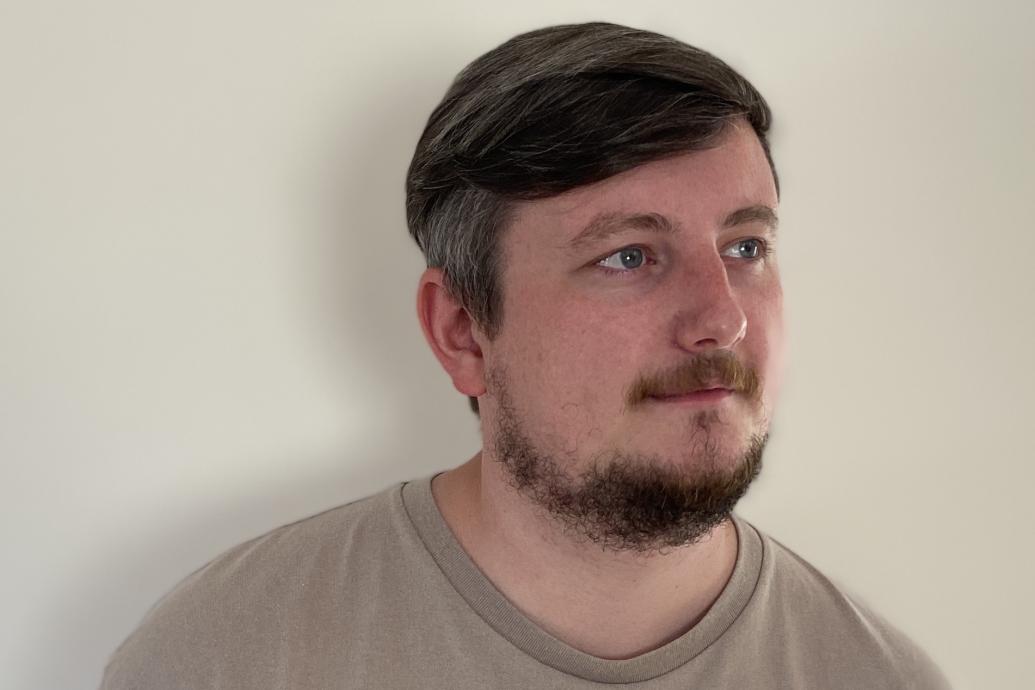 Dara Hoban Dara is a Dublin-based lighting designer and theatre maker. Dara is a graduate of Rough Magic Theatre Company's SEEDS programme and of Trinity College Dublin, with a degree in Drama and Film Studies. As a designer and theatre maker Dara likes to work holistically, collaborating with other artists throughout the process to help shape the design narrative and visual language of a production.
Credits include; Masterclass (Brokentalkers, Dublin Fringe), Rearing is Spearing (Axis, Dublin Theatre Festival), Windows 21 (Abbey Theatre), All Honey  (Project Arts Centre) Tall Tail (ALSA Productions, Cork Midsummer), Abair/Samaa (Bealtaine Festival), Morph-Me ( Chaos Factory, Live Collision) Womb (First Fortnight), Kiss Kiss Slap Slap (Chaos Factory, Dublin Fringe), Susie and the Story Shredder (Bombinate Theatre, National Tour), Tryst (Vault Festival, The Lyric Belfast, Project Arts Centre, Civic Theatre, Dublin Fringe) Half Light (Bombinate Theatre, National Tour) Mr Burns, A Post Electric Play (Rough Magic SEEDS, Project Arts Centre).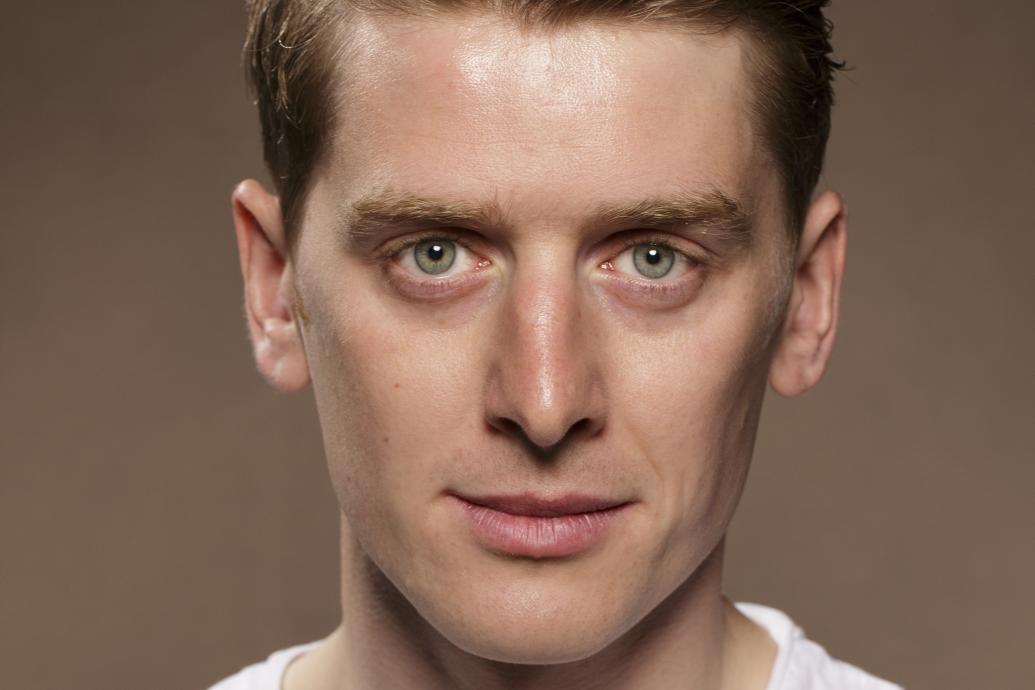 Ian Toner Writer and actor Ian trained at the Gaiety School of Acting. As an actor, theatre credits include Punk Rock (2015, Nominated for Best Supporting Actor Irish Times Theatre Award) and Double Cross (Lyric Theatre), Look Back in Anger, Romeo and Juliet, The Vortex (Gate Theatre), The Shitstorm (Peacock Theatre), Wild Sky (Bewley's Cafe Theatre, national/international tour), At the Ford (The New Theatre/DTF). His film and TV credits include Valhalla (Netflix), Titans (History Channel), Catch 22 (Paramount/Hulu), Woman in White (BBC), Younger (TV Land), Redwater (BBC), Rebellion (RTE), An Klondike (TG4), We Have Always Lived in the Castle (Castleblackwood), The Cured (Tilted Pictures). Ian's debut as a playwright, Animalia, premiered at the Dublin Fringe 2016, winning the Fishamble New Writing award and the BBC Radio NI award, as well as being nominated for the Bewley's Little Gem award and the Stuart Parker Trust award. Other works include The Snow Queen (Smock Alley 2016 Christmas Show), How to Build Your First Robot and Boyz of Harcourt Street (as a co-writer). He is currently a script writer for Fair City.