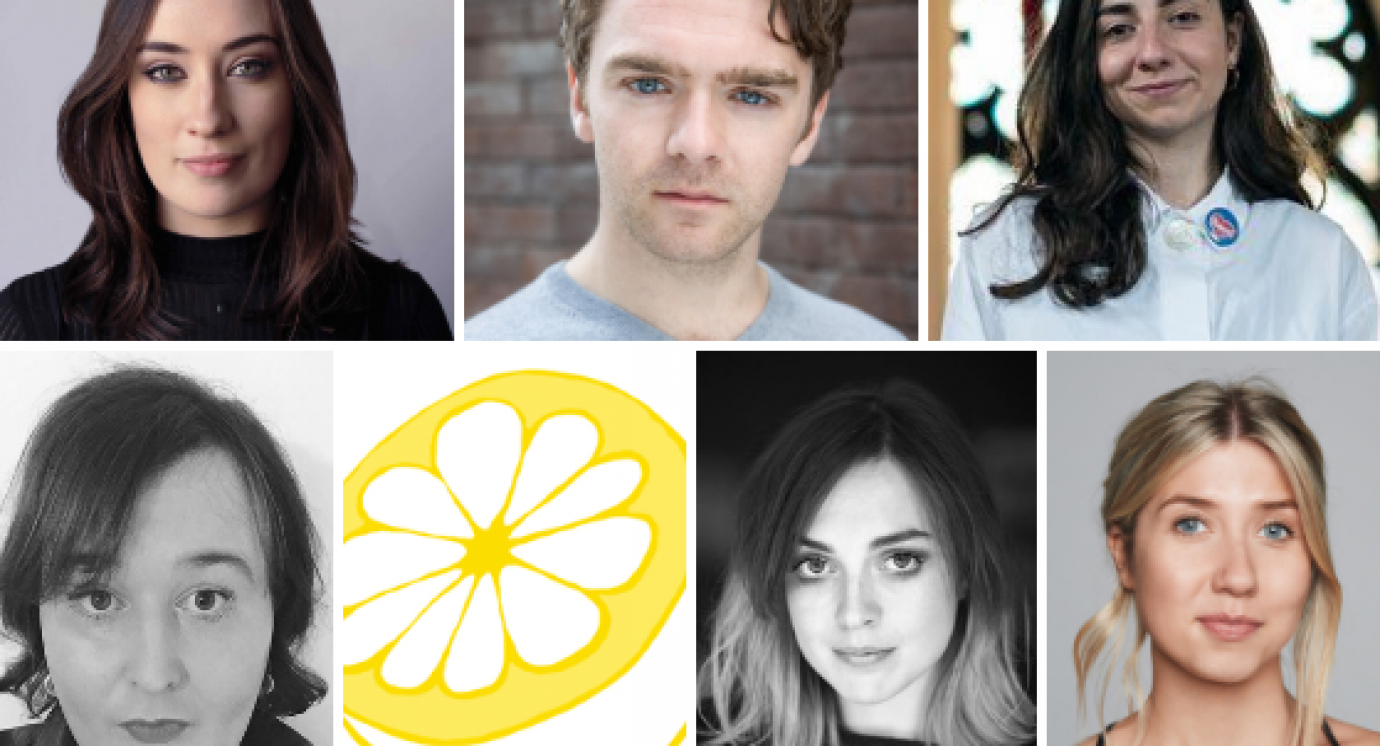 Our New Resident Artists and Hot-deskers
23 August 2019
We are delighted to announce our new Resident Artists and Hot-deskers for Fringe LAB!
Our new Resident Artists are Rachel Bergin, Fionn Foley, and Hannah Mamalis. Our new hot-deskers are Pea Dinneen, Amilia Stewart and Lee Coffey of Bitter Like a Lemon, Ali Hardiman and Lauren Shannon Jones. Welcome to the Fringe Building!
See below for more information on our new residents.
ABOUT OUR RESIDENT ARTISTS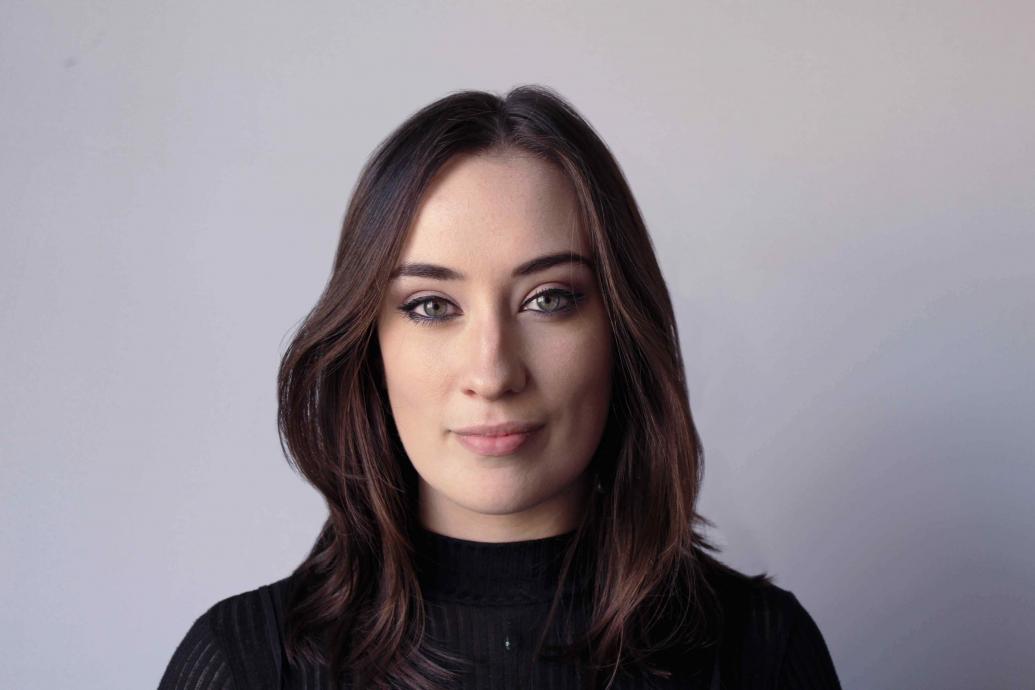 Rachel Bergin
Rachel is a Dublin based creative producer and theatre-maker, recent producing credits include: Gym Swim Party (A Co-Production with O'Reilly Theatre as part of Dublin Fringe Festival 2019), A Different Wolf (Assistant Producer, Junk Ensemble), MorphMe (BITE SIZE // SCRATCH, Live Collision 2019), WOMB (First Fortnight 2019), Son of a Preacher Man (Theatre Machine 2019), Kiss Kiss Slap Slap (Dublin Fringe 2018), LUNA (Galway Theatre Festival 2018), Fierce Notions (Dublin Fringe 2017), The Eurydice Project (Line Producer, Project Arts Centre), and Phaedra's Love (Samuel Beckett Theatre). Her recent directing credits include, Abair/Samaa (an Age and Opportunity commission produced by Brokentakers and presented as part of Bealtaine Festival 2019, Rachel wrote Abair/Samaa in collaboration with the cast), The Examination (Associate Director, Brokentalkers, Project Arts Centre & Axis Theatre, The Gilded Balloon- Edinburgh Fringe Festival & PAC, Dublin Fringe Festival ) The Wendy House (Smock Alley Theatre), All Honey (Assistant Director, Bewley's Café Theatre), The Eurydice Project (Assistant Director, Project Arts Centre), The Circus Animals' Desertion (Assistant Director, Brokentalkers, DTF & The Everyman) and Attempts on her Life (Samuel Beckett Theatre).
Rachel is Creative Producer and founding member of new experimental theatre company Chaos Factory who debuted their first show, Kiss Kiss Slap Slap as part of Dublin Fringe Festival 2019 supported by Fishamble's New Play Clinic and Dublin City Council. They are currently developing MorphMe supported by The Arts Council, Dún Laoghaire-Rathdown County Council, The Pavilion Theatre, Project Arts Centre, Dublin Fringe Festival and Live Collision.
Rachel holds a BA in Drama and Theatre Studies from Trinity College Dublin.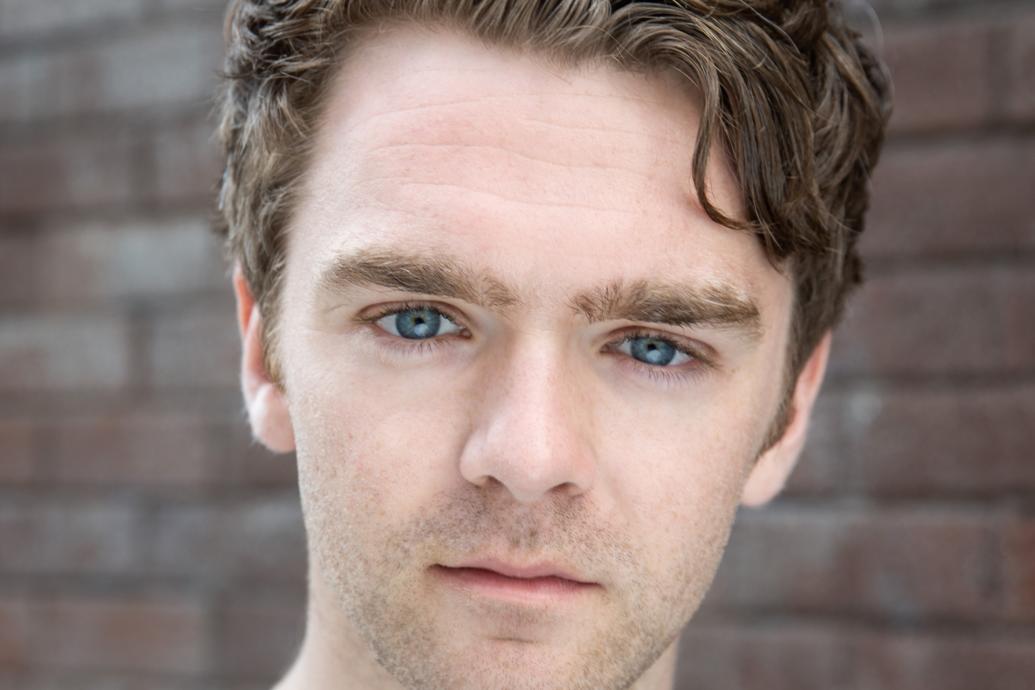 Fionn Foley
Fionn is an award-winning actor, writer and composer based in Dublin, Ireland. His solo performance Brendan Galileo for Europe toured Ireland & the UK this year and won the awards for 'Best Performer' and 'Bewley's Little Gem' at Dublin Fringe 2018. His acclaimed new musical Fierce Notions won the 'Judge's Choice Award' at Dublin Fringe Festival in 2017. Other writing and composing credits include Eamonn (from Menswear) and the songs for the award-winning Half Light, which toured nationally last year. Fionn was selected for the Abbey Theatre's Abbey Works playwrights programme, Fishamble Theatre Company's 'Play for Ireland' programme as well as one of the actor/writers for Draíocht and Dublin Theatre Festival's Home Theatre project. As an actor, Fionn's theatre credits include Light A Penny Candle (Gaiety Theatre, National Tour) Trainspotting (Olympia Theatre), The Harvest (New Theatre), The Messenger (Barnstorm), The Critic (Rough Magic), The Grimm Tales of Cinderella (Smock Alley) and performs in the Gate Theatre's production of A Christmas Carol this winter. Screen credits include Into the Badlands, Vikings, Ros na Rún and the IFTA-nominated EIPIC.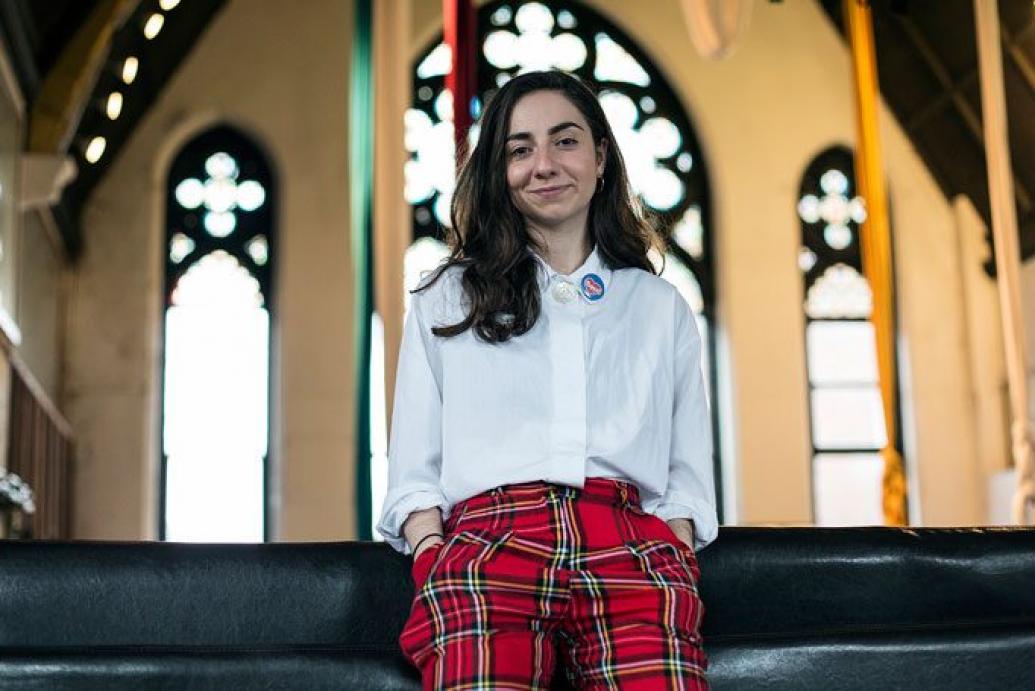 Hannah Mamalis
Hannah is a Dublin based actress, writer and comedian. Her credits include RTE's Republic of Telly and Des Bishops This is Ireland, alongside roles in Ripper Street and Nick Kelly's first feature The Drummer and the Keeper. She has written extensively for both stage and screen. Her first one-woman show The Egg is a Lonely Hunter which premiered at the Dublin Fringe Festival 2017, was subsequently nominated for three awards and asked to return for the First Fortnight Festival, after which it completed a successful 5 star run at the Edinburgh Fringe Festival 2018. Hannah regularly writes and performs her own material and collaborates with groups such as Dreamgun and MOB Theatre. She guests regularly on the podcast Phoning It In and co-hosts her own comedy podcast Reviewables. She has performed at Body and Soul, the Vodafone Comedy Festival and the Cat Laughs Comedy Festival.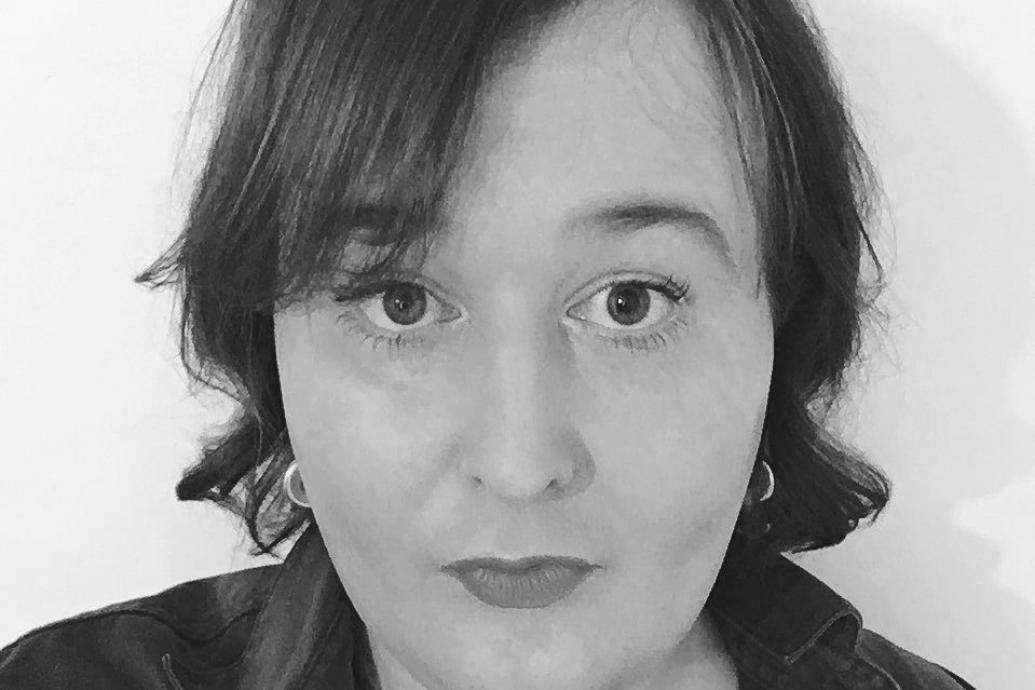 Pea Dineen
Pea holds a 1st class BFA in Practical Filmmaking from Met Film School, after which her graduation film The Sex Party was screened at the Prince Charles Cinema in London. While based in London, her original musical The Man In His Mind was chosen by The Bloomsbury Theatre to be developed in their studio space through a series of workshops and readings, facilitated by Pea. In this musical, she also originated the role of Kenneth. In 2016 she played the roll of Rock & Roll Boyfriend in the Irish Premier of the musical American Idiot at The Helix, main stage. Later that year she directed a sell-out run of Jez Butterworth's Jerusalem at The Helix, The Space. In 2017 she founded Some People Theatre company, acting as artistic director, and wrote/directed the debut work-in-progress version of White to a sell-out audience along with originating the role of Gordon. This work-in-progress production attracted positive attention from industry professionals such as the new writing wing of The Abbey Theatre, and The New Theatre. Pea works teaching playwriting workshops as an after school programme in various secondary schools and will be embarking on an MFA in Writing for Theatre this coming year. As a writer, her work has featured on BBC Radio 4 Extra and The AV Club. Pea wrote and directed the 2018 Dublin Fringe Festival show White, which played for 8 sell-out shows at The Boys' School, Smock Alley and was chosen as one of The Sunday Times official picks of the Dublin Fringe Festival 2018.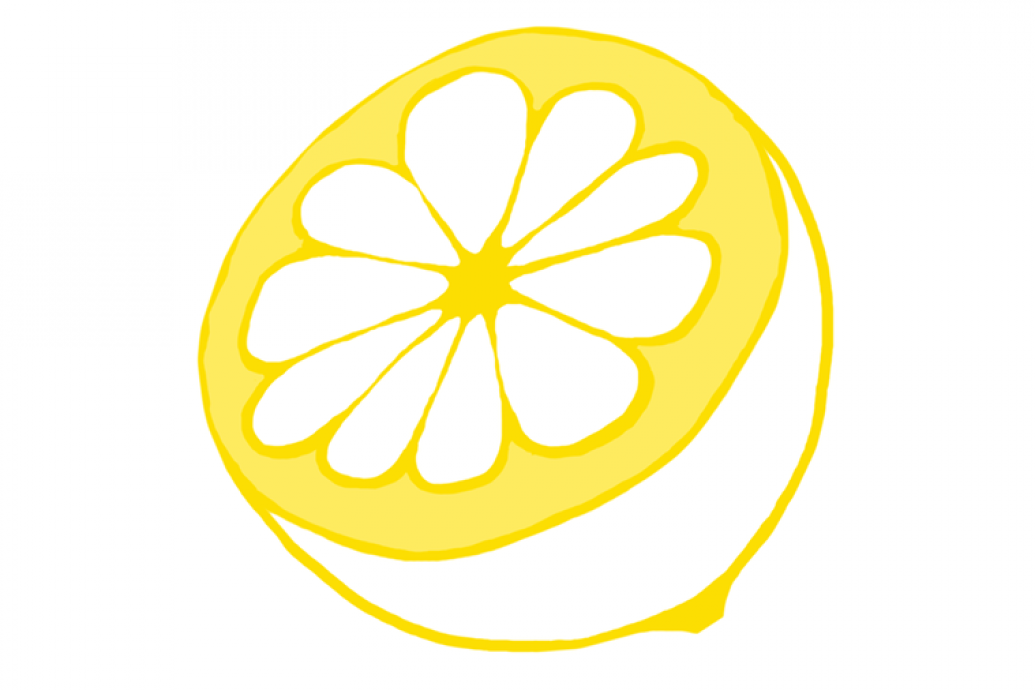 BITTER LIKE A LEMON
Bitter Like A Lemon is a new writing company giving a platform to working-class voices of Dublin, consisting of Actor/Producer/Director Amilia Stewart and Playwright Lee Coffey.
Our first production Leper + Chip, by Lee Coffey and directed Karl Shiels premiered in Theatre Upstairs in April 2014 to a sold-out run and critical acclaim. It transferred to The Project Arts Centre, The Edinburgh Fringe Festival 2015 (Multiple award nominations), The Lyric Theatre Belfast, Axis Ballymun, The Skibbereen Arts Festival and The Dublin Theatre Festival Tent at Electric Picnic. We then produced a work in progress of "Scars" by Amilia Stewart as a part of the Scene and Heard Festival 2015. A Boy called Nedd by Emily Gilmor-Murphy, directed by Karl Shiels (Stewart Parker Best New Play Nomination) and Peruvian Voodoo, Written and directed by Lee Coffey were produced alongside each other in May/June 2015 as a part of our Occupy Theatre Upstairs month-long residency. In 2016 we produced Lee Coffey's third play Slice the Thief, directed by Jeda De Bri in Smock Alley Theatre with a sold-out run which then transferred to Axis Ballymun.
In 2017 we were the company in residence in Axis Ballymun, writing and developing our next show with a series of readings and workshops to grow the script. At the end of this process Bitter Like A Lemon and Axis Ballymun co-produced From All Sides for the Dublin Fringe Festival 2017 which sold out its run in Smock Alley and then transferred to Axis Ballymun, running for a total of two weeks during that year's Fringe to critical acclaim which included a free performance as a part of Culture Night. We also produced a work in progress showing of Aisling O'Mara's Nothin' But A Toerag, directed by Amilia Stewart as a part of this residency.
Murder of Crows by Lee Coffey, directed by Karl Shiels premiered in Theatre Upstairs in December 2016 to a sold-out run and critical acclaim. Murder of Crows then transferred to Project Arts Centre, Garters Lane and The Lyric Belfast.
In 2018, Bitter Like A Lemon were commissioned by Dublin Port Company to develop, write and produce a play about the history of Dublin's dock workers as a part of their Port Perspectives initiative. At the end of 2018, In Our Veins by Lee Coffey, directed by Maisie Lee premiered as a part of The Abbey Theatre's 2019 season. It premiered in The Peacock in April 2019 and sold out its entire run. The show is currently nominated for two Business To Arts Awards and will tour in the fall of 2020.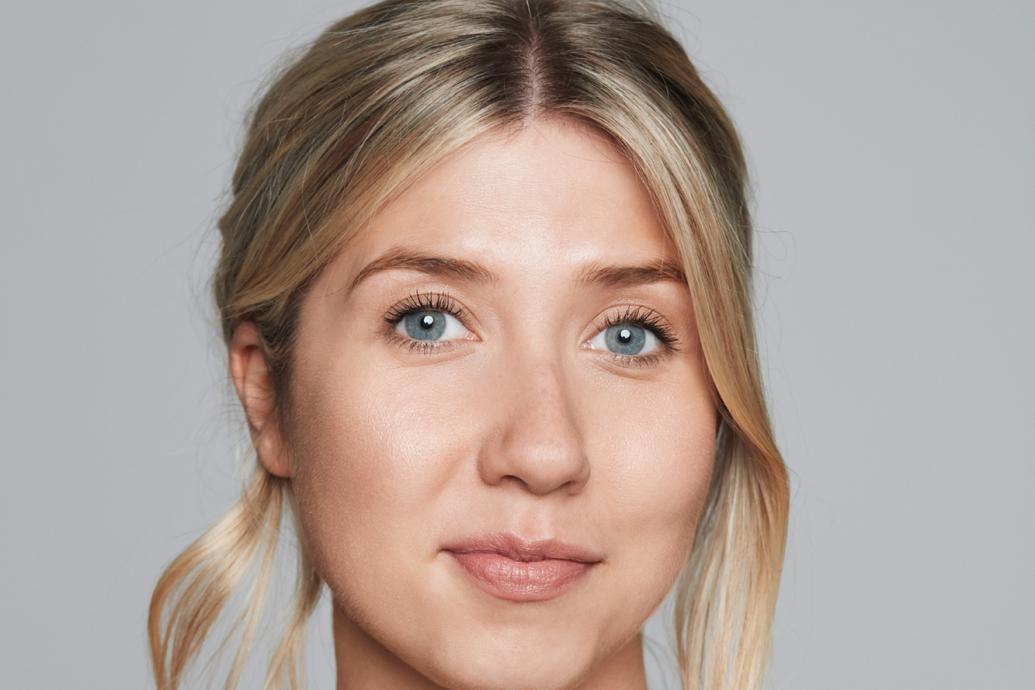 Ali Hardiman
Ali Hardiman is a graduate of The Gaiety School of Acting (2016) and The Bow Street Academy (2017). As a writer, Ali performed in her debut self-penned comedy play Electric which has just finished a national tour and is currently being staged at Underbelly as part of the Edinburgh Fringe 2019. Her second play Disconnected ran at The New Theatre Temple Bar in January 2019 with a sell-out two-week run. As an actress, Ali currently features in film Metal Heart directed by Hugh O'Conor for Treasure Entertainment. Ali is represented by The Agency and Marianne Gunn O'Connor.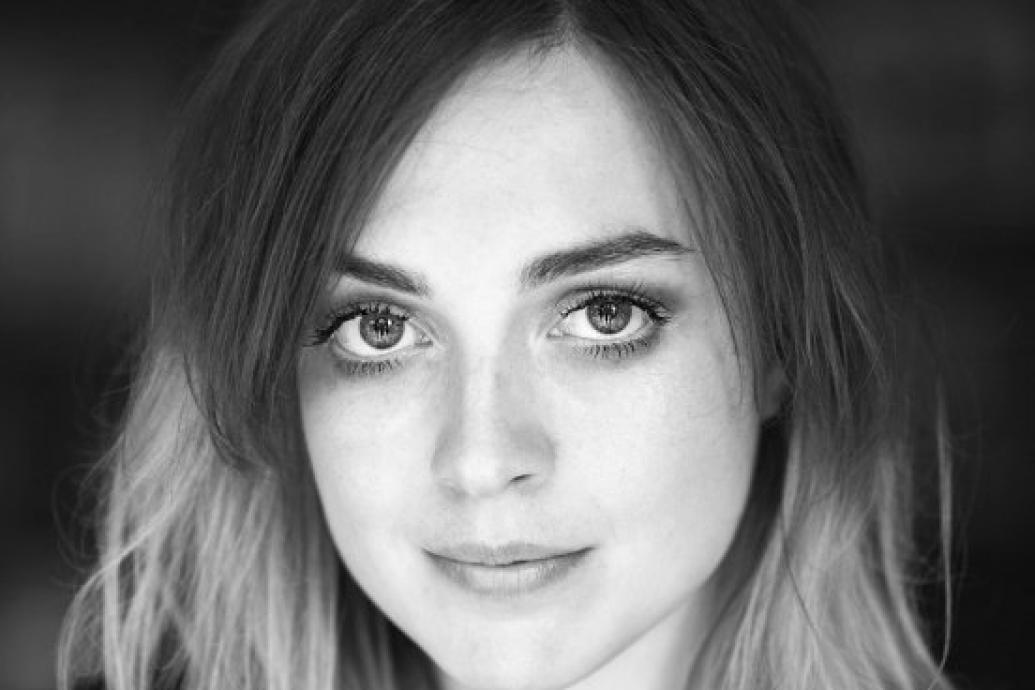 Lauren-Shannon Jones
Lauren-Shannon Jones is a writer and theatre-maker based in Dublin. Theatre work includes Grow (produced under The Virgin Eclectic in 2013) The Assassination of Brian Boru (adapted from Njal's Saga and commissioned by The New Theatre under UNESCO in 2014) Pygmankentein's Olympia (an adaptation of E.T.A Hoffmann's Der Sandmann, 2015), and Pink Milk (in collaboration with Algorithm Dublin, 2016). She wrote and performed Viva Voce, a theatrical lecture about madness, in Dublin Fringe Festival 2018, which was nominated for a Fishamble New Writing Award. Lauren was selected as one of six playwrights to be a part of the Abbey Works initiative 2019. She holds an MFA in playwriting from the Lir Academy.