Dublin Fringe Festival 2019 Judges Announced!
30 August 2019
Every year, Dublin Fringe Festival selects a panel of experts from Irish cultural life to become Fringe Award Judges. They are tasked with choosing nominees and recipients for the prestigious awards. Fringe Awards recognise, reward and celebrate the talent on display at our festival each year. This year, 560 artists are involved in making work at Fringe. We want to celebrate the stand-outs. Some awards are tied to cash or further presentation opportunities. Others involve support from other organisations and some are worth the laurels themselves.
Take a look at the amazing judges lending Fringe their brains, energy and heart: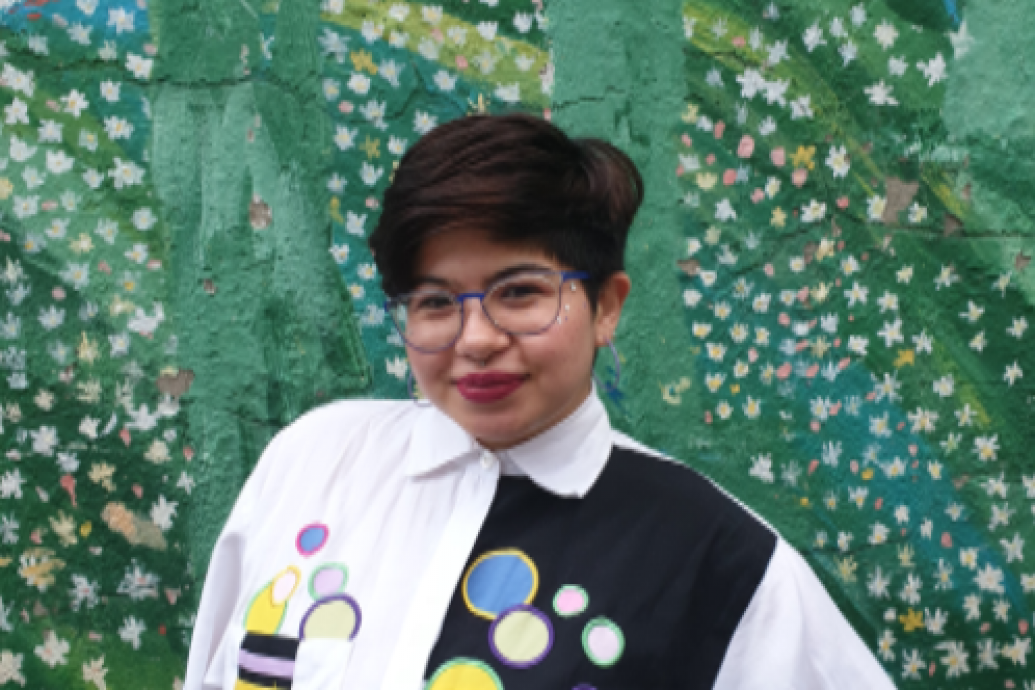 Alber Saborío
Alber Saborío is a trans nonbinary Honduran artist based in Dublin. Their work explores gender, sexual violence, diaspora and trauma through visual mediums. They are the co-founder and co-director of Gender. RIP, a trans led anticapitalist multidisciplinary collective. Their most recent work on Transgender Desireability was shown in 'The Queeratorial' for Pallas Projects in June 2019.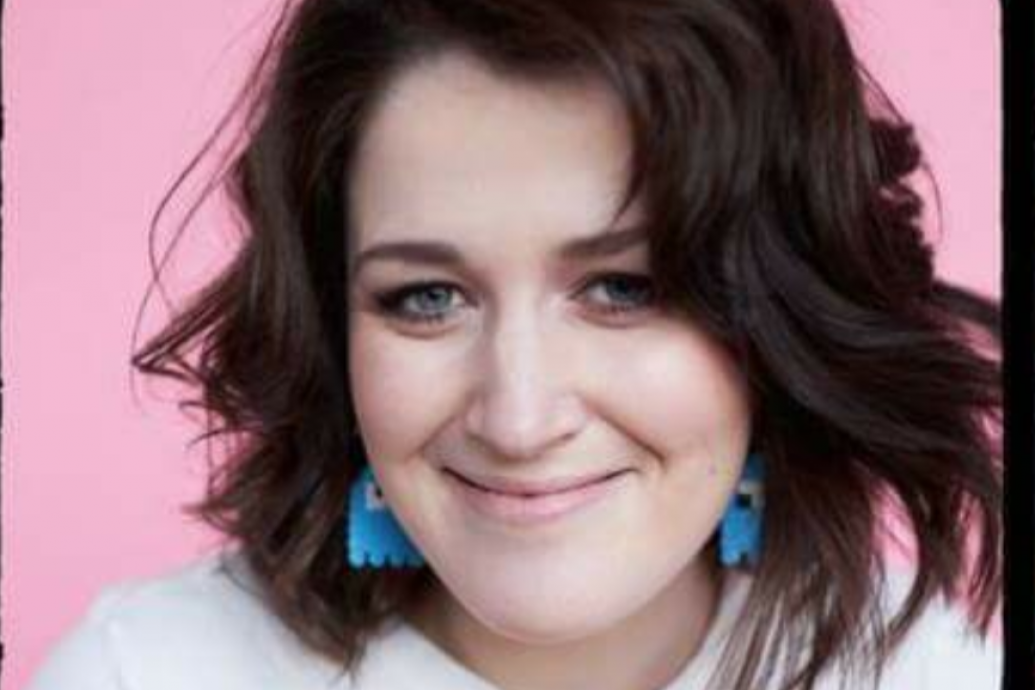 Andréa Farrell
Comedian of the Year 2017, Andréa Farrell is a funny girl from Dublin. A bright spark in Irish comedy, she quickly made an impact as a finalist in the RTÉ New Comedy Awards, a showcase for promising comedians that spring boarded her onto a staple of summer festival slots like the Vodafone Comedy Festival, Cat Laughs, Electric Picnic and the Edinburgh Comedy Festival.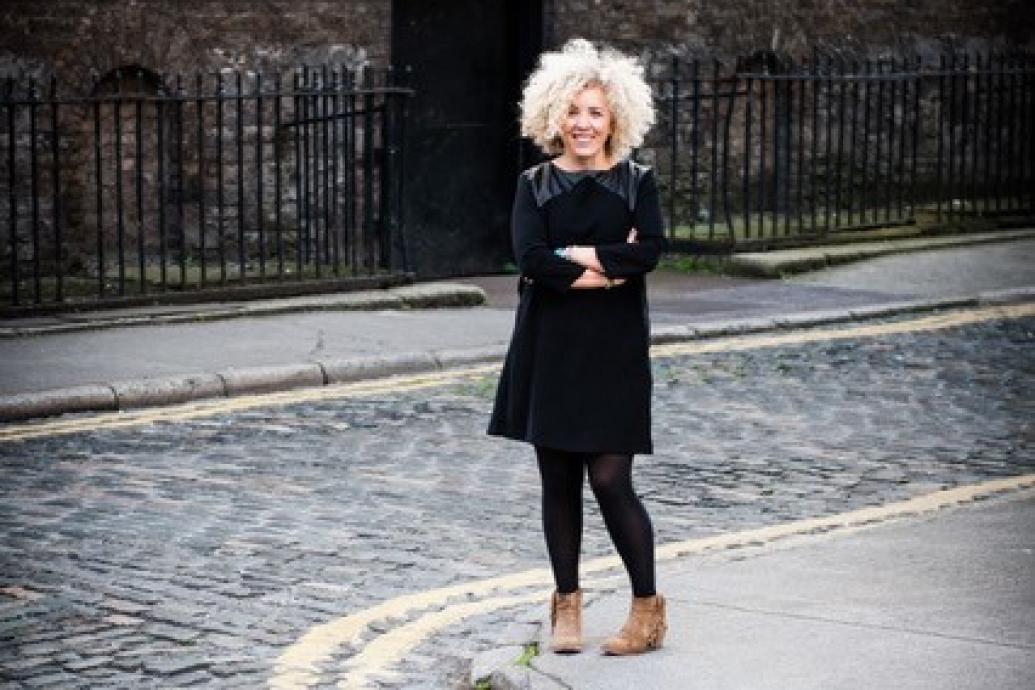 Angela Dorgan
Angela Dorgan is the CEO of First Music Contact (FMC), the Arts Council funded national resource organization for musicians which run the Irish Music Export Office, Music From Ireland, the online music portal, Breaking Tunes and the annual music industry showcase Ireland Music Week. FMC also developed and co run the Creative Industries course at DCC LEO - "Start your Own Music Business".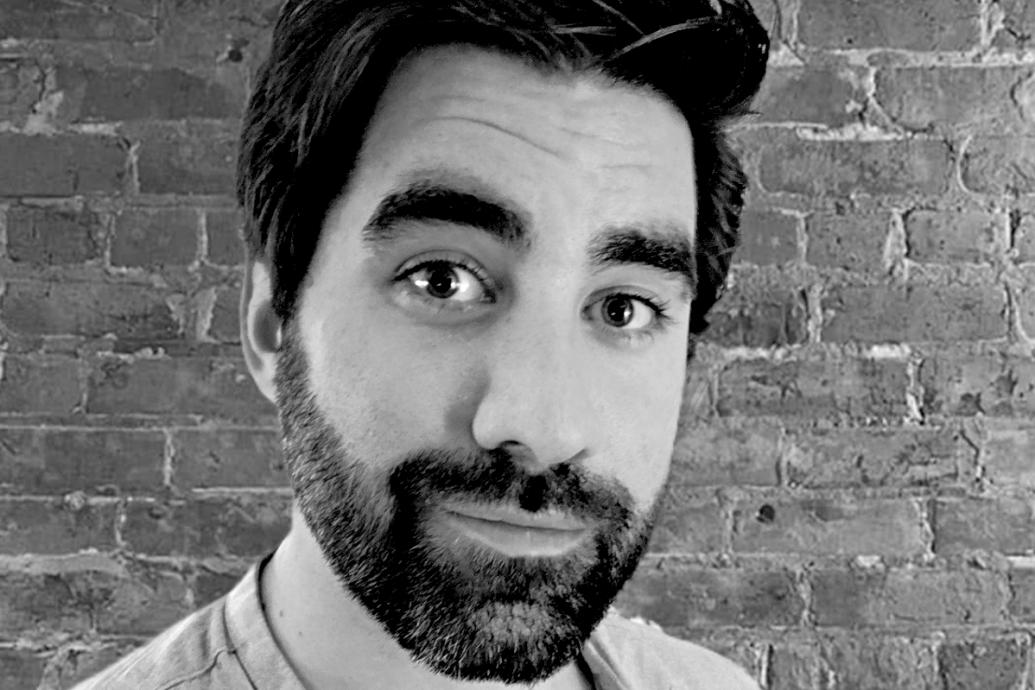 Davey Kelleher                                                
Davey is a theatre maker based in Dublin, working across Opera, Musical Theatre, Commercial and Independent production. He recently directed and produced A Short Cut To Happiness for the Edinburgh Fringe Festival (Nominated - Scotsman Mental Health Award 2019).
His Dublin Fringe directing work includes; one-word animal titles, Glowworm, Birdy, and Seahorse; and the spoken-word sci-fi, These Lights. He produced the revival and tour of TRYST with Sickle Moon Productions (Civic Dublin/Project Arts/Lyric Belfast/VAULT London), and directed The Olive Tree by Katie O'Kelly, which will tour internationally later this year.
His work with Irish National Opera includes Aida, and The Barber of Seville, and he was a director for their Studio Outreach Programme with Music Generation 2019.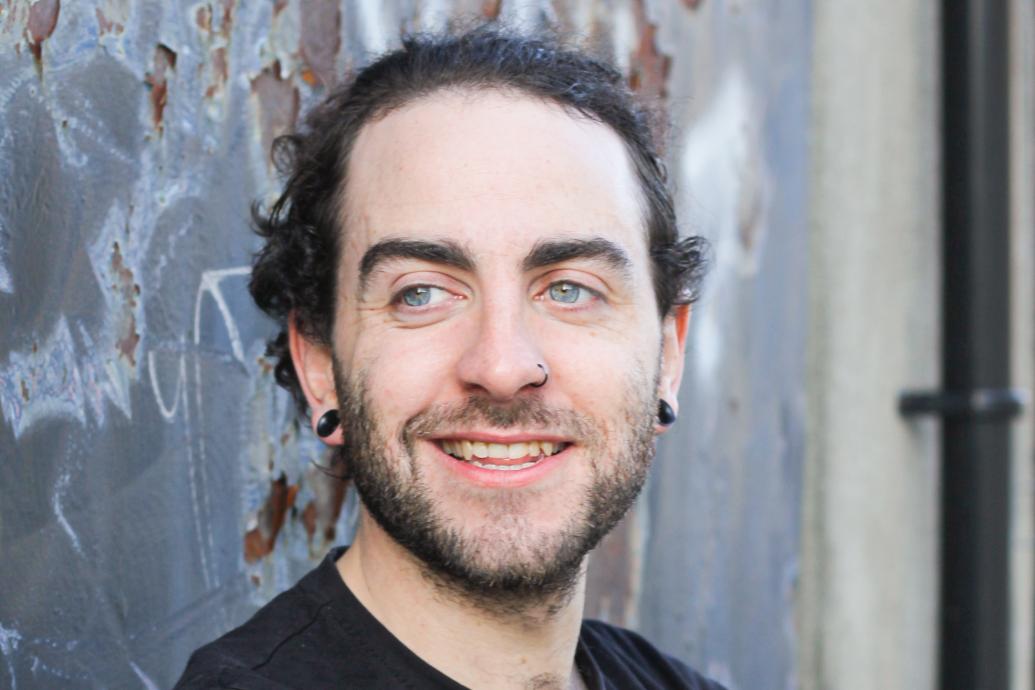 Davey Reilly
Davey Reilly is a comedian and writer from Cavan. Since 2017, he has been the resident MC of The Comedy Cellar, Ireland's longest running comedy club. Davey performed his first fringe show in 2016 and has gone on to sell out shows in seven countries. He has been twice nominated for Dublin Fringe awards.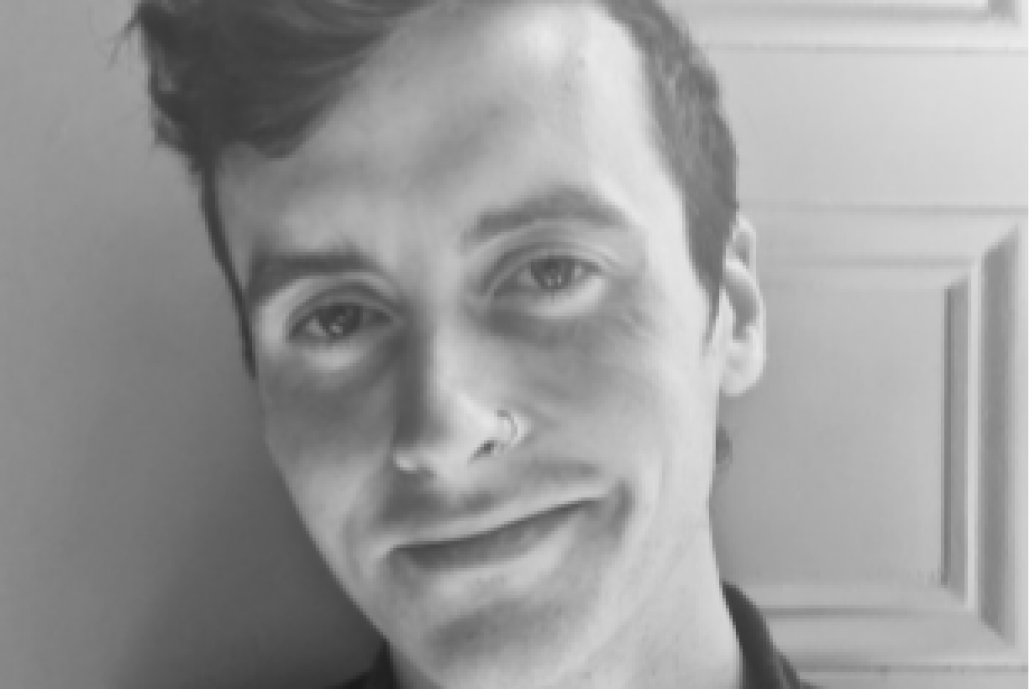 Eoghan Quinn
Eoghan is a writer, performer, and founding member of Collapsing Horse. He holds a PhD in English from NYU, where he was a  MacCracken Fellow from 2013-2019. Recent work includes The Water Orchard  (PAC, 2017; nominated for Stewart Parker Trust Award), and  Bears in Space (59e59 NYC; Soho Theatre London; Underbelly,  Edinburgh; PAC Dublin; 2014-2016). He is currently one of ITI's 'Six in the Attic'.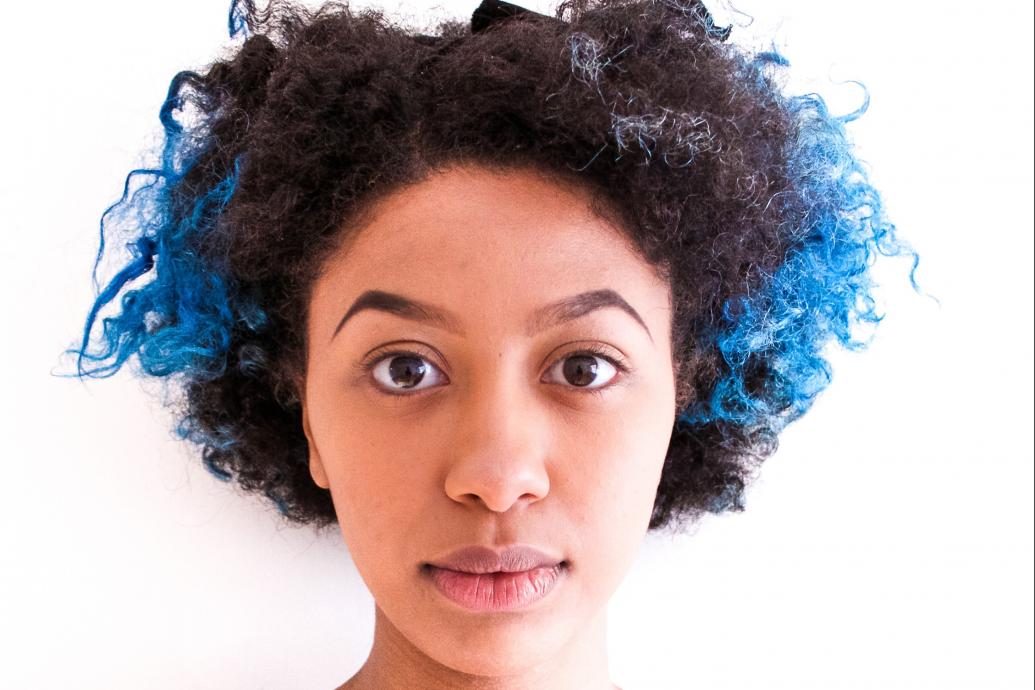 Karen Miano
Creative based in Dublin Ireland and founder of Origins Eile (O.E) which is a curatorial collective with an emphasis on the experience, safety, visibility & celebration of POC & QPOC (People Of Colour) & (Queer People of Colour). O.E. is dedicated to creating space. We are an arts & community focused group that organize events, discussions, workshops and more. Karen is a member of Blackfish Collective, co-founder & A&R/Management with DIAxDEM music label, freelance producer based with Goldmoth Media, Actor, Tour Manager for Bad Bones, DJ, Podcastor with Éalú. Previously worked with GXRLCØDE, Body & Soul, Electric picnic, Creating A Space.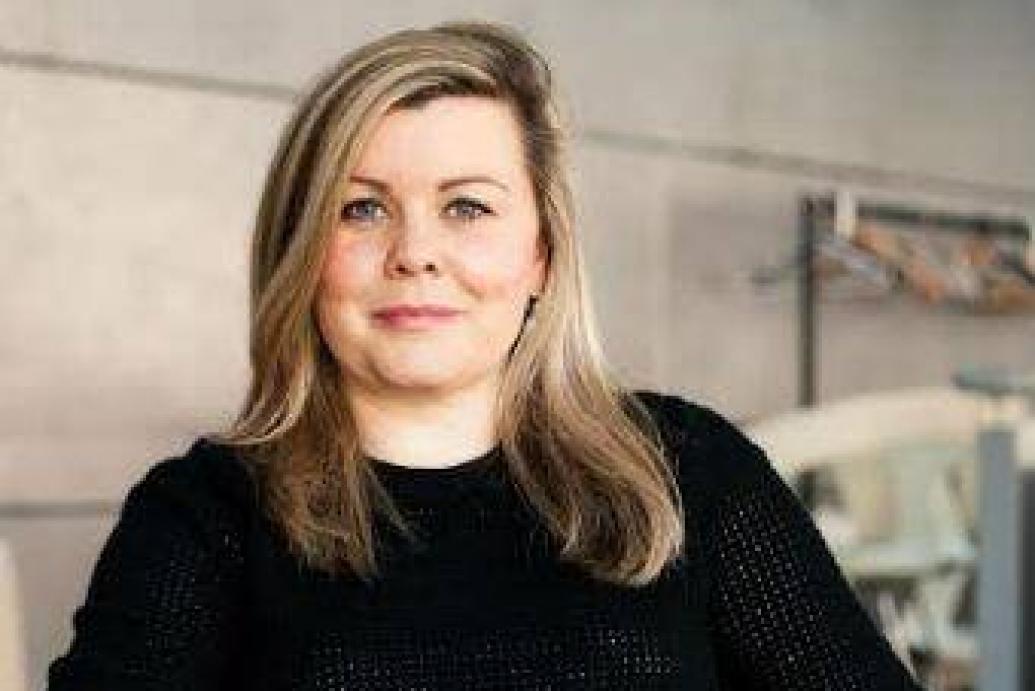 Lynnette Moran
Lynnette Moran is a Creative Director, Arts Producer & Festival Director specialising in Live Art, Theatre, Visual Art and Digital platforms; with a distinct portfolio of work including collaborative & socially engaged arts practice & public art commissions of significant scale. In 2009 Lynnette established Live Collision, Ireland's leading annual curated festival of Live Art and Ireland's first independent Creative Producing House working with exceptional artists nationally & internationally.
Lynnette is Creative Producer with ANU productions & Louise Lowe since 2013, one of two core producers on all productions by the company to date including most recently The Anvil (MIF), Beyond These Rooms (TATE Liverpool), Torch (ACE, UK), The Lost O'Casey (DTF & Abbey Theatre).
Lynnette has directed over 25 works for theatre and gallery spaces, as well as for screen and digital media. She initiated and co-founded CAPP (Collaborative Art Partnership Programme), of which she was Lead Producer, an unprecedented four year transnational partnership across six countries and nine partner organisations co-funded by the Creative Europe Programme of the European Union.
Lynnette began her career in London, cutting her teeth with some of the UK's leading arts organisations including LIFT and BAC (Battersea Arts Centre). She holds a BA Hons Degree in Fine Art, and an MA in Performance Art from Goldsmiths College, London.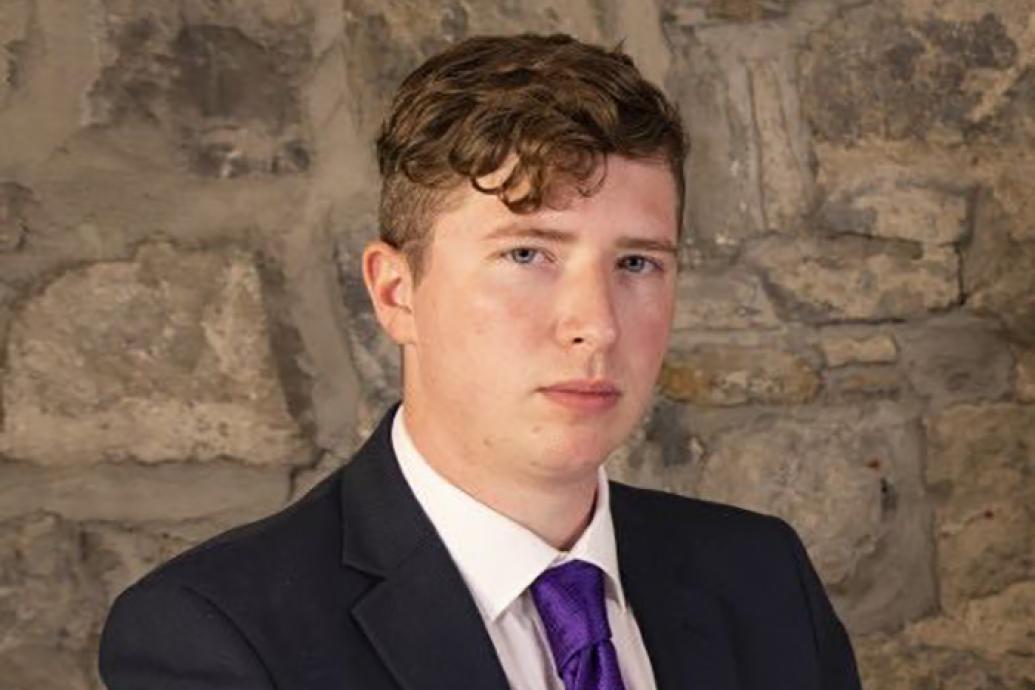 Matthew Dineen (Micheal Fry)
Michael Fry is currently the Head of Social at JOE.ie and known on Irish Twitter as @BigDirtyFry for his off the wall impressions and radio-based sketch comedy.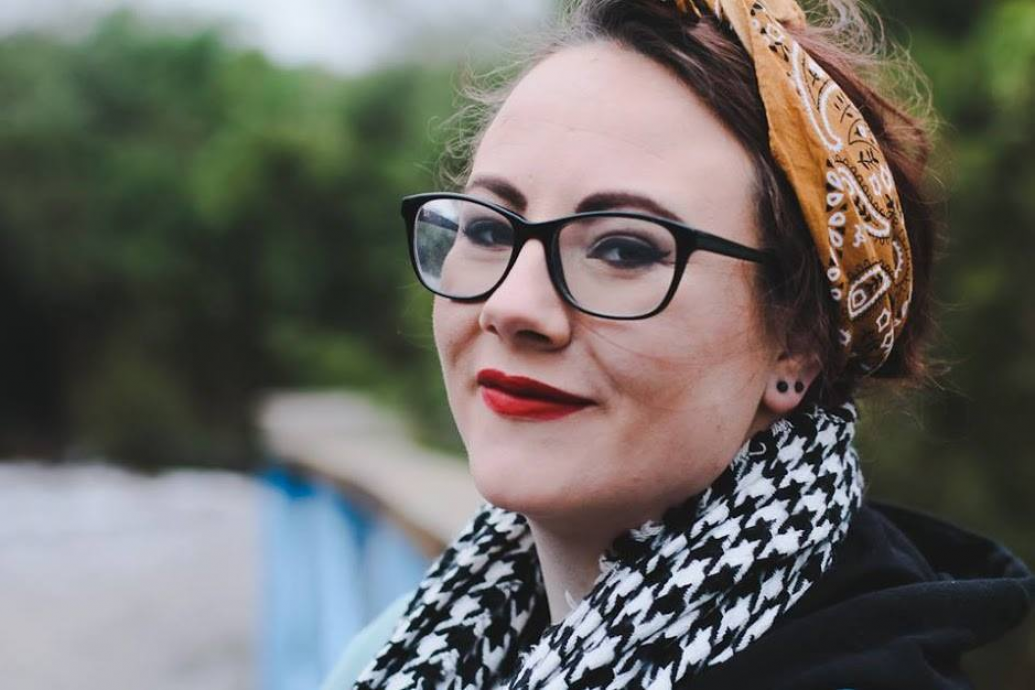 Melissa Ridge
Melissa Ridge is a writer, poet, and award-winning spoken word artist from Maynooth. She is the director of the Sunshine Tantrum Tour and co-founder and CEO of Boundless & Bare, Ireland's first spoken word agency and publisher of the of Spoken Word Magazine BND. For the last 5 years she has performed on the Dublin circuit and ventured outwards across Ireland to and journeyed to London, Leicester and Manchester as well as Glasgow to take part in international slam poetry competitions, events and festivals. At 23 she is fast becoming an influential figure in the Irish scene spoken word scene being featured in the Sunday Business Post, Poetry Ireland's 'Trumpet' and on RTÉ Arena expressing her views on the future of spoken word in Ireland.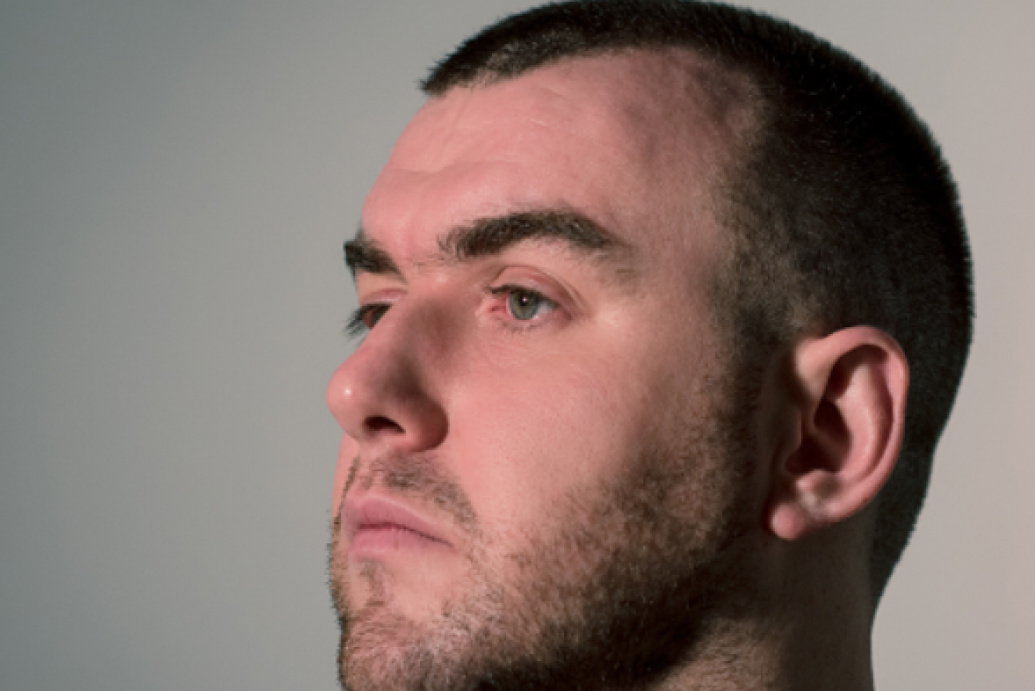 Stephen James Smith
Stephen James Smith is a Dublin poet and playwright central to the rise of the Irish spoken word scene. His poetry videos have amassed over 1 million views online, including 'My Ireland', a short poetry film commissioned by St. Patrick's Festival.  Stephen has performed extensively at top venues and events such as Electric Picnic, Other Voices, the National Concert Hall, the Abbey Theatre (Noble Call), Vicar Street (alongside Oscar winner Glen Hansard), the London Palladium, the Oscar Wilde Awards (LA), Glastonbury Festival and George Town Literary Festival (ML).  His debut collection, Fear Not, is published by Arlen House with a launch due in June 2018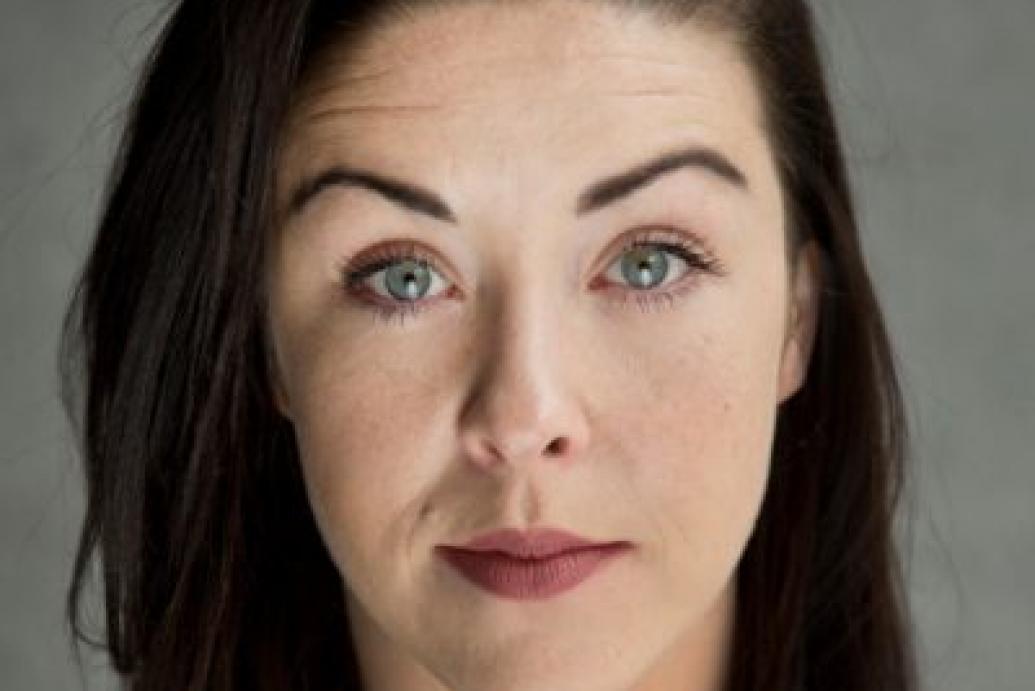 Aisling O'Mara
Aisling completed her B.A. in Acting at The Lir, Trinity College Dublin. She is currently in rehearsals as Rosie in Lady Play for the Smock Allie's Scene and Heard festival in Smock Alley directed by Davey Kelleher.
Her theatre credits include: Mrs McKane in Sunder (ANU, Dublin Theatre Festival), Helena Molony in Rebel Rebel directed by Louise Lowe, Beatrice in Jack Duggan's War by Colin Murphy (ANU), Manager in Contractions by Mike Bartlett directed by Annabelle Comyn, Hannah in Angels in America directed by Alan Kinsella for the Civic Theatre and a touring production of Fireworks (Theatre in Education).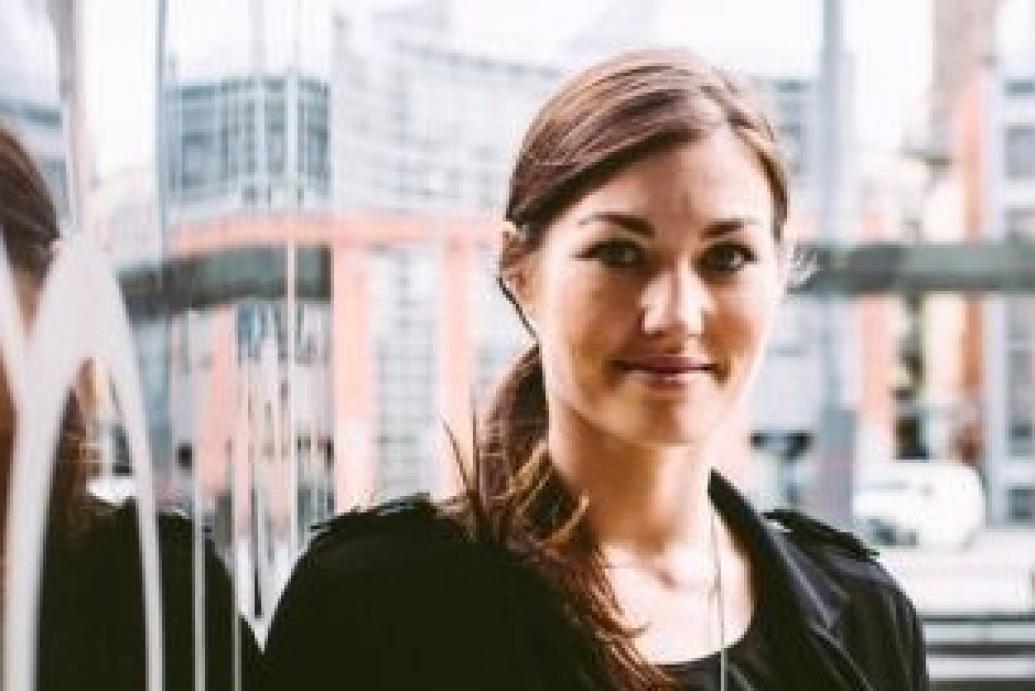 Andrea Keogh
Andrea Keogh is a booker, promoter and event manager. She also manages festival & venue campaigns for Micromedia. 
Andrea has managed & booked venues between her hometown of Kilkenny and her adopted home of Dublin including Odessa Club, Button Factory in Dublin, Set Theatre, Kilkenny and more recently The Sound House in Dublin. She has worked with talent such as Lisa Hannigan, David Gray, David Kitt, Cormac Begley, Caoimhín Ó Raghallaigh , Little Green Cars, Bell X 1, Neil Hannon and many more. Festivals she has worked with & booked for include AKA, Kilkenny, Kilkenny Arts, Trad Fest, Dublin Quays Festival, Coughlan's Live & more. 
She has also worked as a charity aid worker with Adi Roche's Chernobyl Children International.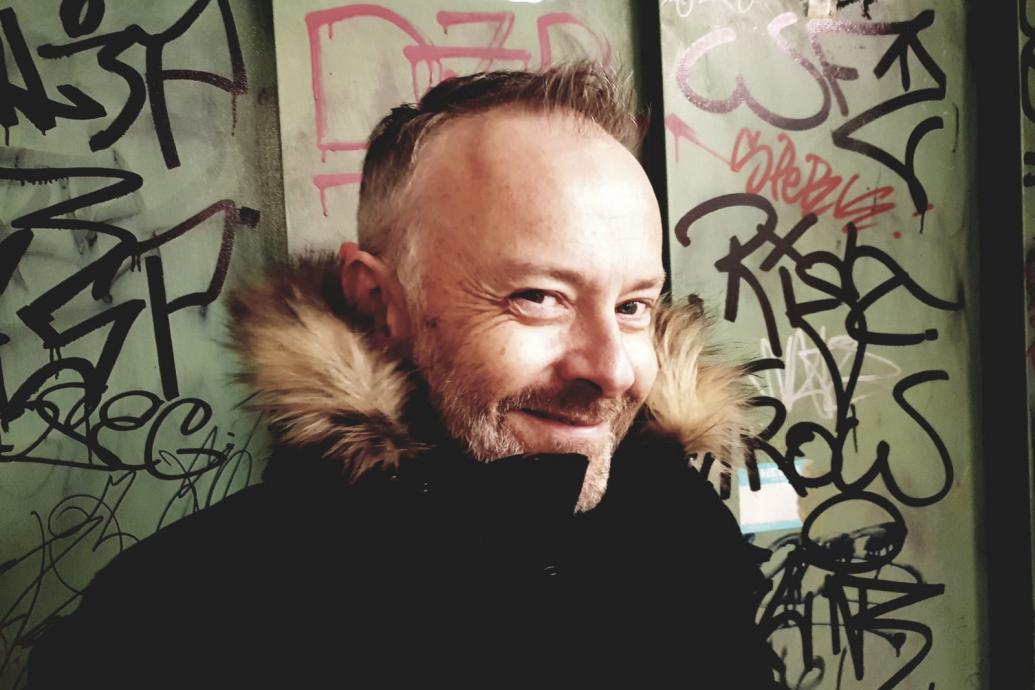 Rick O Shea
Rick has been a broadcaster with RTE since 2001; previously with RTE 2FM and as presenter of The Poetry Programme on RTE Radio 1, andcurrently weekdays on RTE Gold.He is a regular moderator, interviewer, event curator and panellist at book festivals and literary events around Ireland and he is the former literary curator of the Waterford Writers Weekend. He also chooses the Eason Must Reads selections with author Sinead Moriarty four times a year, was a judge for the 2018 Costa Book Prize in the UK and has been the National Patron of Epilepsy Ireland since 2006.In 2014 he set up The Rick O'Shea Book Club on Facebook – it's currently Ireland's largest with over 26,000 members.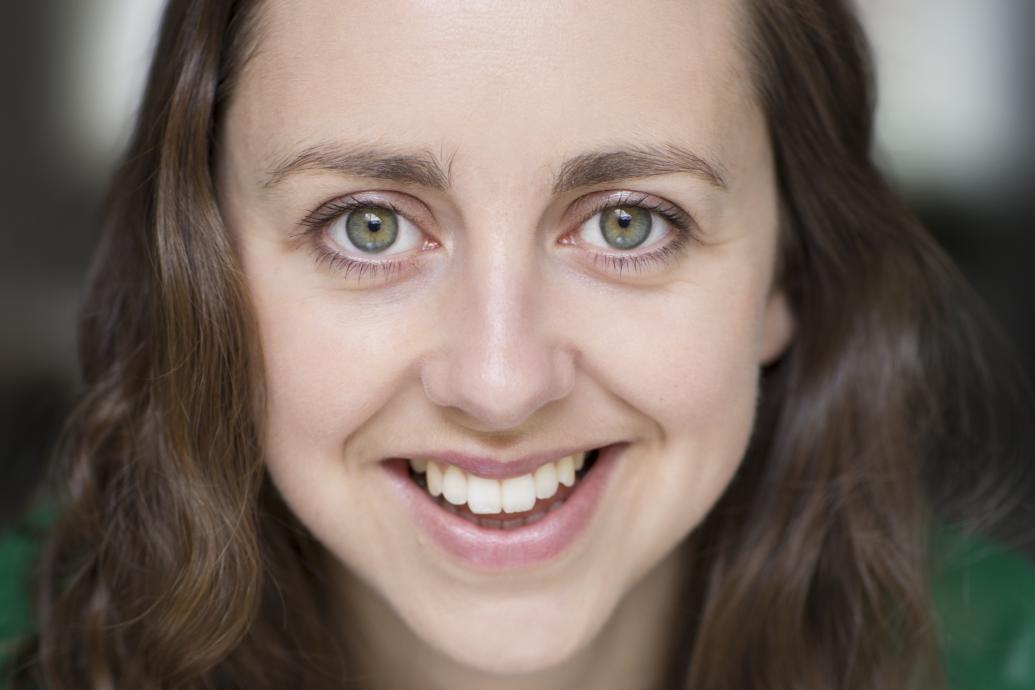 Charlene Craig
Charlene is an actor, producer, theatre-maker, and singer from Donegal now based in Dublin. She is a graduate of the London Academy of Music and Dramatic Art (LAMDA). In early 2016 she founded Sugar Coat Theatre, a company dedicated to producing new writing. She has produced and performed in three plays with Sugar Coat over the last three years, all written by Seanan McDonnell. In 2016 Revolver had a successful run at Theatre Upstairs. In 2017 End Of. had a sold-out run at the Dublin Fringe Festival and was funded by the Arts Council. Earlier this year, So Where Do We Begin? had a sold-out run at Smock Alley Theatre and was also funded by the Arts Council. She is currently writing a new play for production next year.
Charlene is a member of the Dublin Gospel Choir; she performs regularly with them in venues across the country at concerts, corporate events, and weddings, as well as for radio and TV.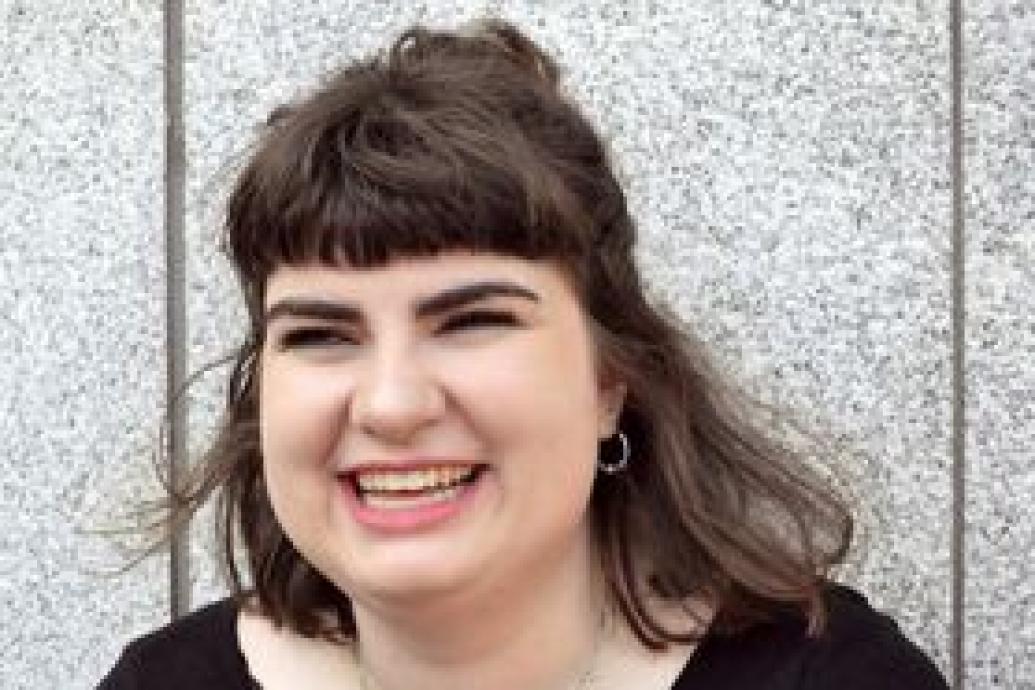 Ursula McGinn
Ursula is a theatre-maker working as a director, designer and stage manager. Her directing credits include Macbeth (Playacting Youth Theatre, 2018); Goodnight Egg (in development, Bombinate Theatre); To Be A Bird (Dublin Youth Theatre, 2018). Ursula was associate director on infinity (Winner of the First Fortnight Award at Dublin Fringe 2018, Vaults Festival 2019) and Summertime (Dublin Fringe 2018). She was assistant director on blackcatfishmuskeeter (Camden People's Theatre, 2018). She is co-writer, assistant director, set and costume designer on Susie and the Story Shredder (Dublin Fringe 2018). Devising and development credits include Half Light (Winner of The First Fortnight Award at Dublin Fringe 2016); Efficacy 84 (Dublin Fringe Festival, 2017); Briseis After the Black (Tiger Dublin Fringe, 2016). Design credits include Electric (Theatre Upstairs 2018, National Tour 2019); Peep (Bewley's Cafe Theatre, 2018); Half Light (Dublin Fringe 2016,  National Tour 2018); King Lear(Gaiety School of Acting, 2017). Ursula is an alumna of Dublin Youth Theatre, and holds a BA in Drama and Theatre Studies from Trinity College.