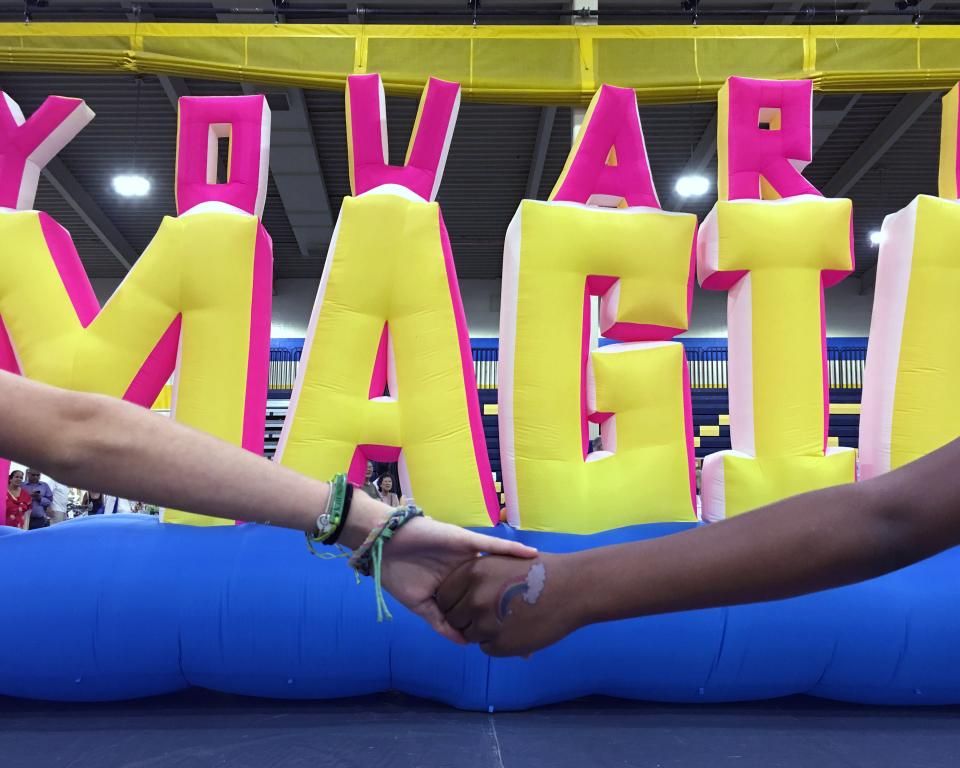 Alicia Eggert (USA) is an interdisciplinary artist whose work gives material form to language and time, the powerful but invisible forces that shape our perception of reality.
This large scale interactive inflatable sculpture is designed to inspire wonder and evoke the power of collaboration. When two people hold hands with each person touching the handprint sensors, they complete an electrical circuit and the sculpture comes to life. The sculpture grows larger the longer participants hold hands, but as soon as they release their hands the circuit is broken, and the sculpture deflates.
Popping up outside all over the city, find a location near you.
Information
Originally created for Arlington County, Virginia's Cultural Affairs Division, as part of their Arlington Art Truck programme
Please note: this performance takes place outdoors, please dress appropriately
Performances
11-26 September
12:00 - 19:00