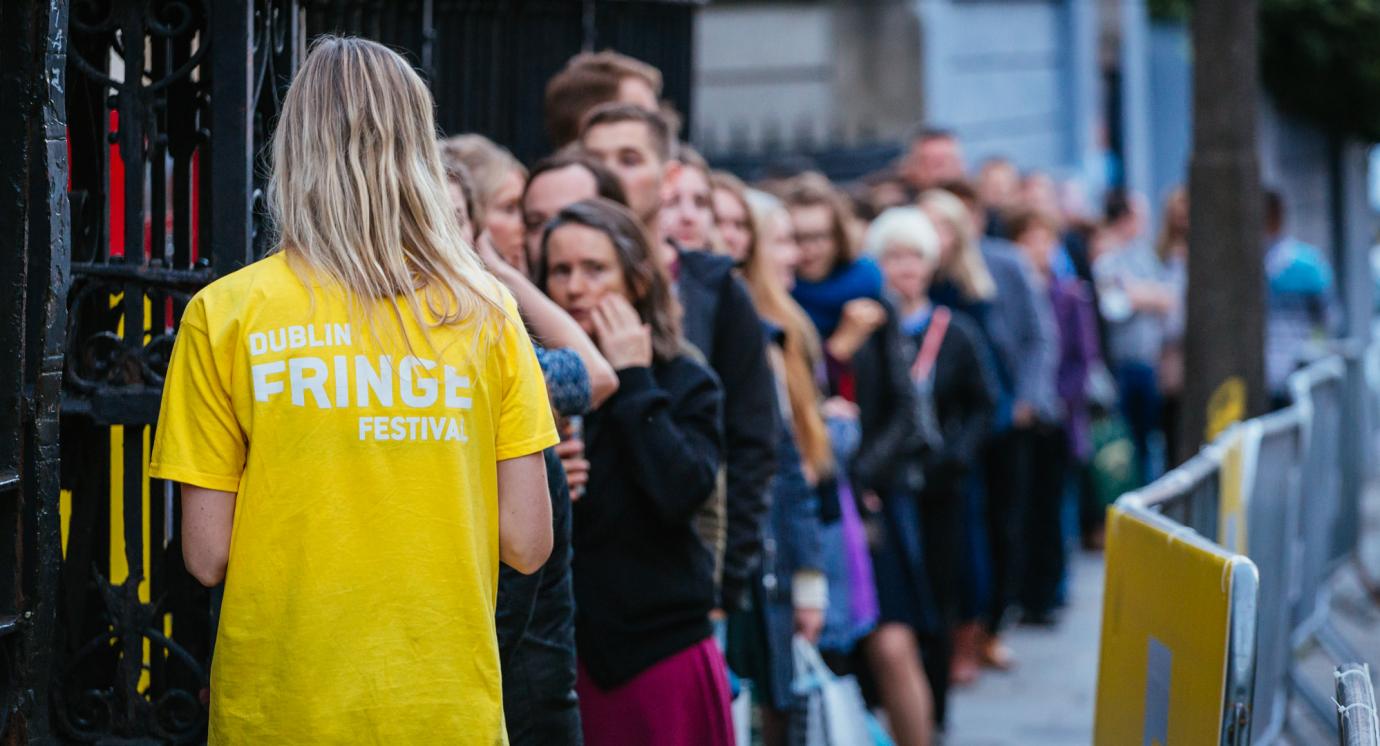 We're recruiting for a
General Manager
16 April 2020
We're recruiting for an extraordinary General Manager to join the Dublin Fringe Festival team. 
The deadline has been extended to 12 noon on Tuesday 5 May.
GENERAL MANAGER
We are looking for an experienced and energetic individual to play a key role in the future of Ireland's most exciting arts festival. Working closely with the Festival Director, this is a senior position at the heart of one of the most skilled, dynamic and hard-working teams in Ireland.
You are experienced and skilled with budgets and financial planning. You are strategic and know how to get things done in the cultural sector. You have an ability to manage multi-disciplinary teams and spaces. You have experience managing marketing teams and participating in the fundraising process. You get a real kick out of data, IT, tech specs and spreadsheets. You are capable of seeing the big picture and the granular detail and you excel at enabling a team to achieve the very best. You have a passion for building partnerships, growing community and advancing Fringe's work as an engine room for new artistic experiences. Above all else, you are a champion for culture and understand the importance of artists and the role they play in our society.
For full Job Description and application information click here.  
Closing Date for applications has been extended to 12 noon on Tuesday 5th May 2020.