FRINGE LAB: Touring Workshop Tuesday, 22 November
09 November 2022
FRINGE LAB is delighted to be hosting an evening to discuss all things touring with Producer Carla Rogers (THISISPOPBABY, MALAPROP), artist Fionn Foley (Tonic, Brendan Galileo for Europe) and actor & Artistic Director Aonghus Óg McAnally (Rise Productions, Fight Night)!
How do you put a touring pack together? What is a tech rider? How do I identify the right venue? How do you actually tour a show?!
If you have ever asked these questions than make sure you don't miss our Touring Workshop on Tuesday 22 November at 6pm in the FRINGE LAB studios (Sycamore St, Dublin 2).
Facilitated by Artistic Projects Manager, Bee Sparks, there will be a brief presentation from artists who have toured their work nationally and internationally followed by a panel discussion on the practical elements of remounting a show following a Dublin Fringe Festival debut and what putting a tour together actually entails.
Capacity is limited so please RSVP here.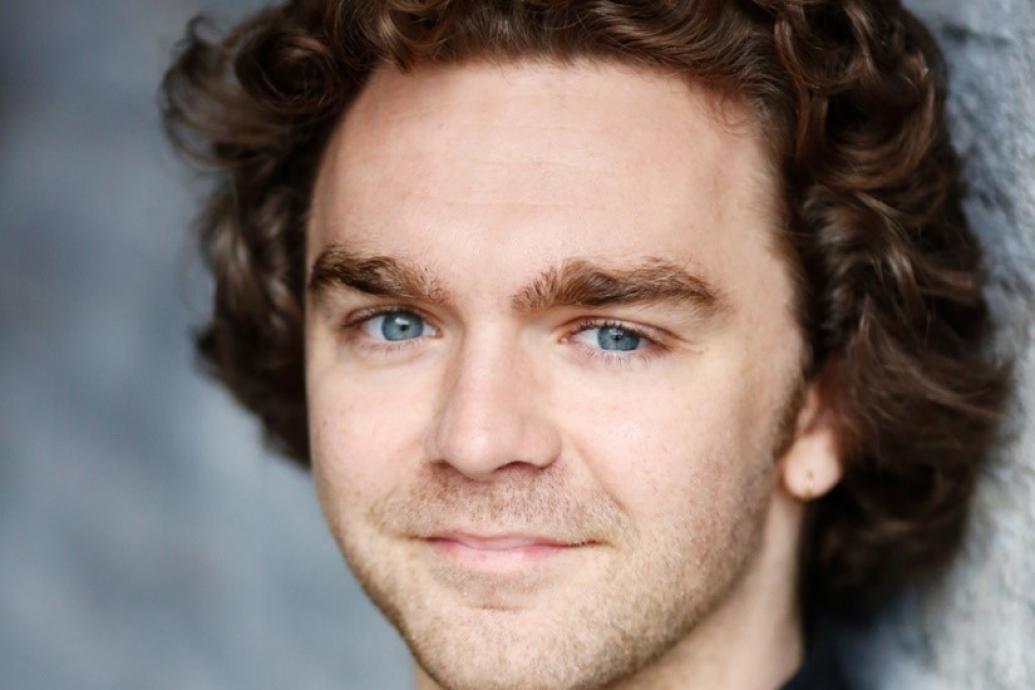 Fionn is an actor, writer and composer based in Dublin. Theatre acting credits include Tonic (Rough Magic), A Christmas Carol (Gate Theatre), Light A Penny Candle (Gaiety Theatre & National Tour); Trainspotting (Olympia Theatre) Brendan Galileo for Europe (Ireland & UK Tour; Edinburgh Fringe), The Critic (Rough Magic), The Harvest (The New Theatre), HOME Theatre (Dublin Theatre Festival) Half Light (Bombinate; National Tour; The Ark) The Grimm Tales of Cinderella (Smock Alley Theatre), Fierce Notions (Dublin Fringe Festival), The Messenger (Barnstorm), A Midsummer Night's Dream (Mouth on Fire; Dublin Castle), Eamonn (from Menswear) (Smock Alley Theatre). His film and theatre credits include Apocalypse Clown (Fastnet Films); Into the Badlands (AMC); Balor Hall (RTÉ) Dublin Oldschool (Element), Blasts from the Past (RTÉ) Vikings (History Channel), Procession (925 Productions), EIPIC (TG4), Ros na Rún (TG4), Black 47 (Feenish) and Beautiful Youth (IADT). Fionn was previously a FRINGE LAB Resident Artist.
Aonghus is a freelance actor and Artistic Director of Rise Productions, whose debut show Fight Night by Gavin Kostick earned Aonghus the Best Actor award at Dublin Fringe Festival, where it also won the Bewley's Little Gem award. It was subsequently nominated Best New Play at the Irish Times Theatre Awards, and adapted as a radio play for RTÉ. It recently completed a 30-venue nationwide tour to mark its 10th Anniversary. Rise again collaborated with Gavin for The Games People Play, which won Best New Play at the Irish Times Theatre Awards. At The Ford, the concluding instalment in the trilogy, premiered to a sold out run at Dublin Theatre Festival. Directing credits for Rise Productions include his critically acclaimed nationwide tour of Christian O'Reilly's The Good Father, Weekend Warrior by Tony Doyle, Kicking All The Boxes by Liz FitzGibbon, which also played the Vaults Festival, London, Cobra's Quest, a 5-part audio drama for young people, site-specific installation Tear Down The Walls for Project Brand New at Dublin Theatre Festival, and the sell-out music theatre piece Celebrating Christie. Rise Productions was the pilot company on Irish Theatre Institute's Accelerator Programme, a fast track resource sharing and mentorship scheme for mid-career artists, and was Company in Residence at the Main Space in Smock Alley Theatre 2018/2019. Aonghus was a participant in ITI's Six in the Attic programme 2021/2022.
A freelance theatre, dance and festival producer and arts marketer with a passion for supporting artists and teams to make playful, challenging and thoughtful work, Carla is a founding member of MALAPROP, a Dublin-based collective of emerging theatre-makers. She is Producer with THISISPOPBABY and has worked independently with contemporary theatre and dance artists such as Outlandish Theatre, Sibéal Davitt, Veronica Dyas, FemmeBizarre, and Veronica Coburn, and on such festivals as Where We Live, Live Collision and THE THEATRE MACHINE TURNS YOU ON Vol. 5.
Selected producing credits include WAKE, Party Scene, and SHIT (THISISPOPBABY), Where Sat the Lovers, Before You Say Anything, Everything Not Saved, BlackCatfishmusketeer (MALAPROP); Minseach (Dublin Fringe Festival 2021); 1,000 Miniature Meadows (Dublin Fringe Festival 2020), and Not A Funny Word. She has produced tours of MALAPROP's work to Edinburgh, London, Manchester, Paris, Beijing and Australia.
Other roles include Marketing Manager, Artist Liaison, Project Manager, Facilitator, and Researcher. She has also worked with Project Arts Centre, Irish Theatre Institute, Youth Theatre Ireland, Dublin International Film Festival, Landmark Productions, and The Ark, a Cultural Centre for Children.
Carla has a BA in Modern Irish and Film Studies, and an MA in Cultural Policy and Arts Management.