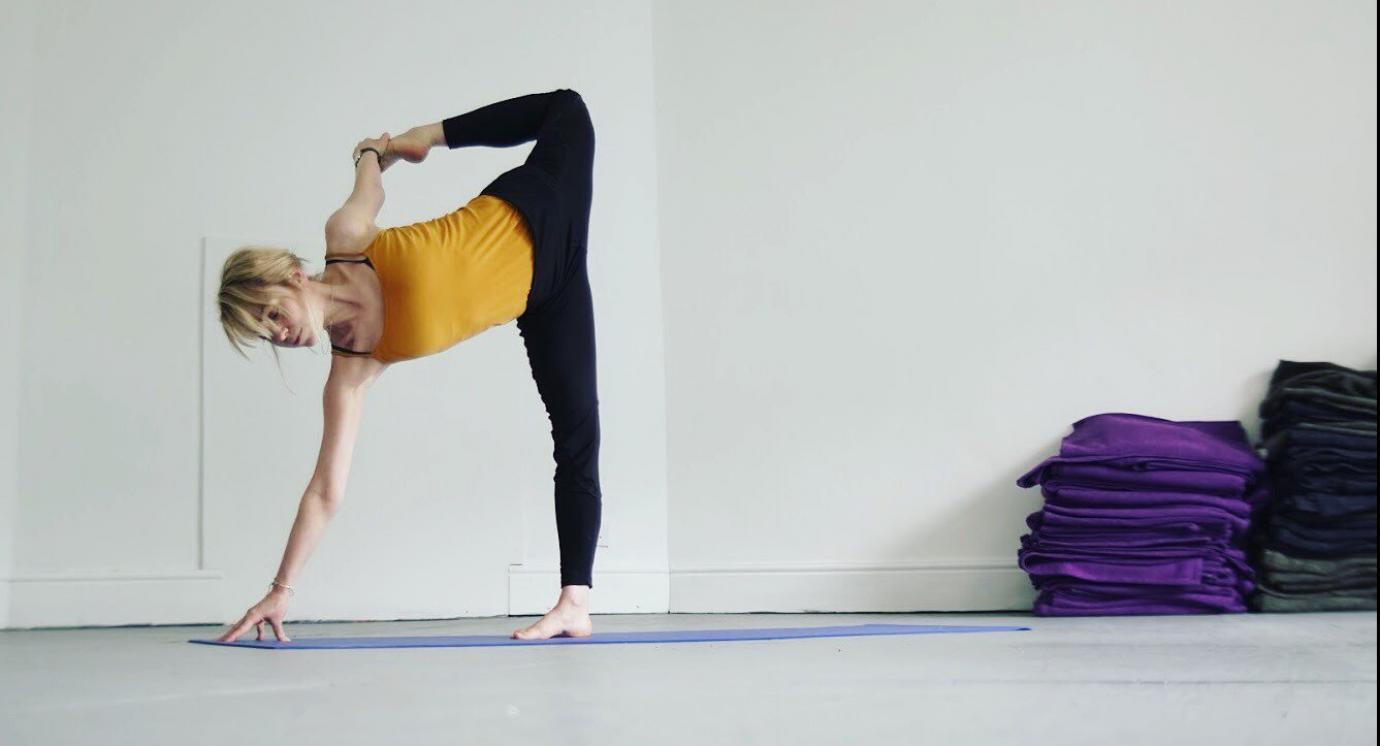 Fringe Lab Summer Programme 2019
30 July 2019
Mind Yourself!
When things are busy as they are – meeting deadlines, writing copies, making box office projections – take a moment to disconnect and catch up with your inner self. Working in the arts, our professional, creative and social outputs are naturally connected, but let's not forget to mind ourselves too!
Fringe LAB invites you to a series of new morning workshops to soothe your mind & soul, reconnect and restore your balance. Open to Fringe community of artists and arts professionals, the classes take place from Monday Wednesday Friday in our beautiful and bright Studio 1.
To reserve a place in any class please email programming@fringefest.com
MONDAY GENTLE YIN YOGA
With: Daithí Ó hÉighnigh
Dates: July 8 / July 15 ) / July 22 / July  29 / August 5  
Cost: €10/class
Yin Yoga is a slow-paced style of modern yoga with postures, or asanas, that are held for longer periods of time, Yin yoga goes deeper to target deep connective tissue in the body including ligaments, bones, and joints.
As opposed to a more active flow class, yin yoga involves passive stretching – most of which happens on the floor (woo!). Yin yoga encourages you completely relax in the pose, softening the muscle in order to move closer to the bone. In this way, it offers deeper access to our bodies than we can normally access in a more yang style practice, like a Vinyasa flow class.
About Daithí Ó hÉighnigh
Daithí – Daithí has been practising yoga since 2013 and completed his RYT 200 Hrs. Hatha Yoga teacher training at the Om Shanti Om Yoga Teacher Training School in Rishikesh, India, in April 2017 and is currently pursuing his RYT 500 Hrs. in Anusara Yoga at Ard Nahoo. Daithí completed his 100 Hrs. (Level 2) Yin Yoga teacher training with Sarah Lo, one of Sarah Powers' (Insight Yoga Institute) approved Yin Yoga teacher trainers. Daithí has been practising Vipassana and mindfulness meditation since 2010 and has completed his Total Yoga Nidra Teacher and Facilitator Training Intensive with Dr. Uma Dinsmore-Tuli. Daithí is currently pursuing an M.A. in ArtTherapy at CCAD. Daithí is a keen Freediver and recently completed his AIDA 4-Star Master Freediver certification.
WEDNESDAY TAI CHI
With: Ross Cousens
Dates: July 10 / July 17 / July 24 / Aug 7
Cost: €10/class
A session with Ross Cousens introducing the principles of Tai Chi. A movement-based mind/body system teaching centeredness, stillness within, relaxation, flow and sensitivity. With a little bit of fun…
Ross is one of a number of qualified Master Ding Academy instructors teaching Tai Chi Chuan and Chi Kung in Ireland. He has been training under Master Ding since 1997 and has been assisting Master Ding with classes, seminars and retreats across Europe since 2001. Ross's teaching aims to integrate the life affirming principles found within the ancient Chinese practices of Tai Chi and Chi Kung, with the hectic lifestyles that we all lead today.
This fusion of the ancient and modern worlds is attained through the mindful practice of Tai Chi and Chi Kung on a daily basis. This inner discipline results in the much sought after Strong Body and Still Mind, as often described by Tai Chi texts.
The benefits? Threefold…
1: Stillness within: Creating a state of stillness within mind and body. Stillness allows clarity, like the clear water in a still pond. Think standing still in a field, the sun shining and a gentle breeze. All is right in the world.
2: Stillness in motion: Carrying stillness into the activity of body and mind. Maintaining clarity while acting. Think of walking through that field, the warm sun shining, I can observe and appreciate the warmth as I move forwards.
3: Stillness preserved: To attain stillness is not enough, we must maintain it when the pressure is on, when we are challenged by the forces of our lives. We are walking in our field and clouds cover the sun, I can maintain the warmth within. I carry it with me.
FRIDAY: SOUL YOGA
With: Daithí Ó hÉighnigh
Dates: July 12 / July 19 / July 26 / August 2  / August 9
Cost €10/class
Yin Yoga to the sweet sounds of soul music – even better than it sounds!
This class will ease you into a surrender of long delicious, at times supported, postures that help relieve the effects of chronic stress. The entire class is offered with the bonus of soul music to move you through the weekend with soulful ease.
The combination of Yin yoga (inward-looking, meditative practice) with soul music (universal yearning of the heart for deep connection) creates the unexpected and euphoric effect of a deep and regenerative re-connection to the heart and soul.
There is you and you.
This is a relationship.
This is the most important relationship.
"Home" by Nayyirah Waheed.