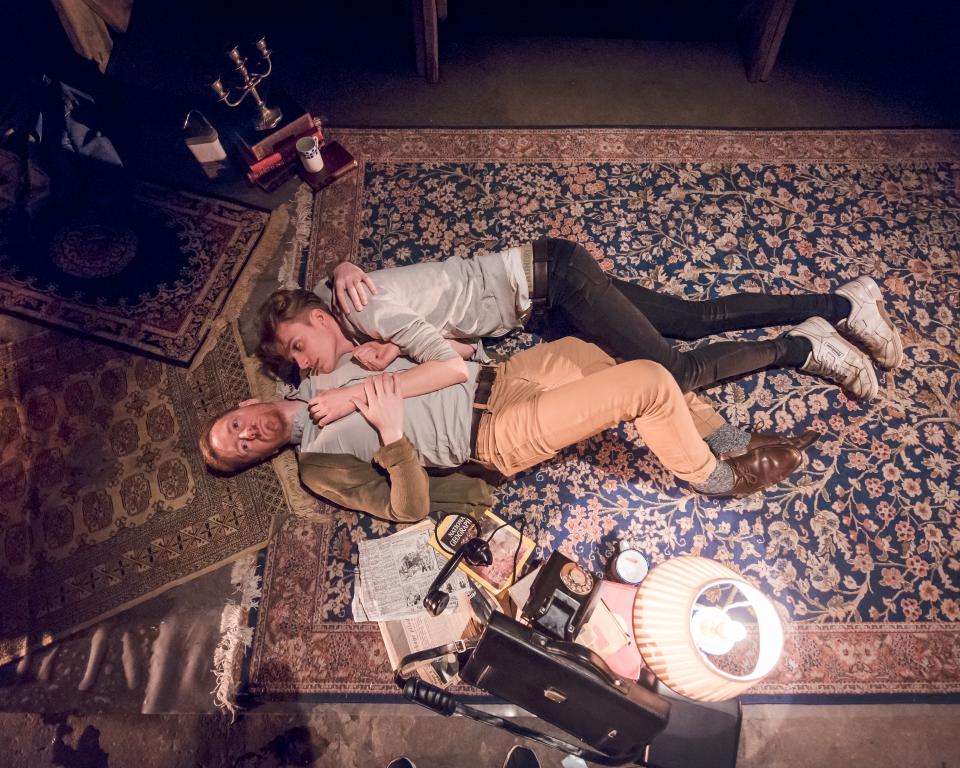 The rest of his species was declared extinct.
His location is a closely guarded secret.
He is the last of his kind.
Alan is the protector of the last Greater Mouse-Eared Bat left in Britain, his sole focus is this creature's survival. That is, until a chance meeting in the dark with a charming young runaway changes everything.
A sell-out hit at London's VAULT Festival, this is a story about love, lies, loneliness and bats.
Preview
17 September 
18:45
€11
Performances
18 - 21 September 
18:45 
€14 / €12 conc.
Other performances
21 & 22 September 
13:15 
€14 / €12 conc.
Venue
Smock Alley Theatre - Boys' School
Sponsored By

under Lucy Jane Atkinson's direction, there's a wistful charm that pulls the audience in, while both actors turn in winning performances as the incongruous couple.