Utopia or Bust: Manifestos For A New Era
gender.RIP, WeAreGriot, Glitter HOLE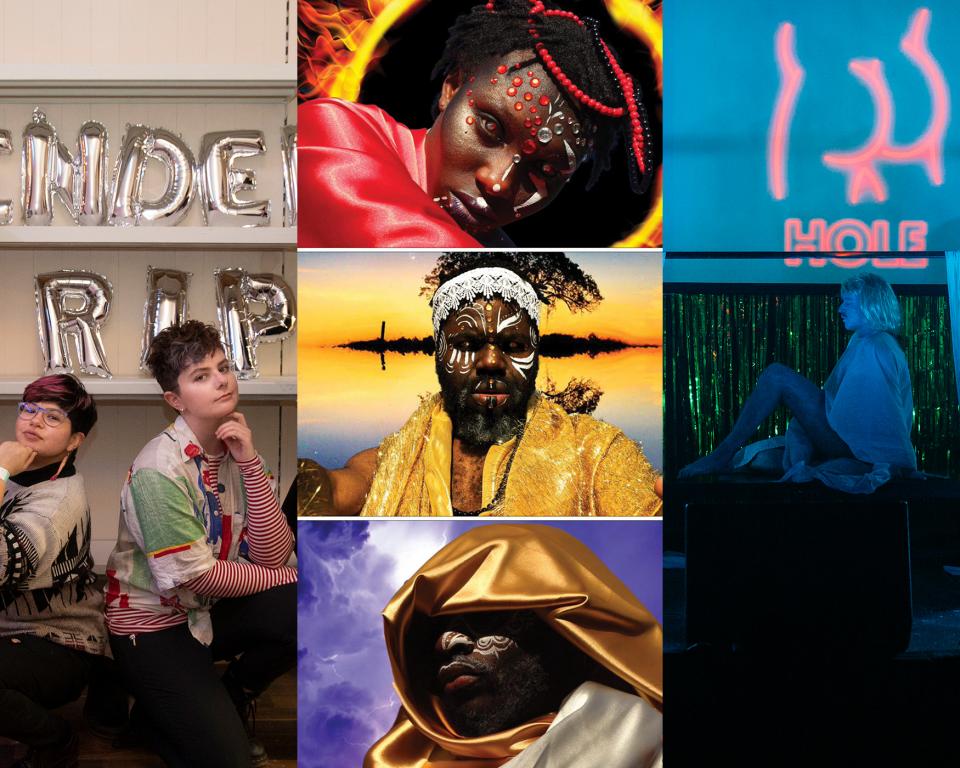 When we set out to make a Festival, little did we know how soon the task of reimagining the world would become so achingly, urgently real. Together with Centre Culturel Irlandais, Dublin Fringe Festival has commissioned three sets of trailblazing, peerless Irish artists to write and create manifestos for the new era they want to usher in.  
These manifestos are authored, curated and designed by Glitter HOLE, WeAreGriot and gender.RIP — some of the artists to whom we want to entrust the future. We asked them to curate a chapter in our brochure, featuring their Manifestos alongside a spread of work commissioned by them.
We are further investing in their visions through bespoke residency support for their artistic practice and company development from FRINGE LAB and Centre Culturel Irlandais in winter 2020.  
Look out for their manifestos, displayed on the streets of Dublin and Paris, from Saturday 5 to Sunday 20 September or in our Dublin Fringe Festival: Pilot Light Edition brochure.
Information
A co-commission from Dublin Fringe Festival and Centre Culturel Irlandais. Supported by Maria Luisa Preisser Terán
gender.RIP 
gender.RIP is a collaboration between Dámhín McKeown, Alber Saborío, Ríon Murphy and a loosely associated collection of gender killers based in Dublin. We are a trans- led art collective. The collective is multi-disciplinary, anti- capitalist and non-hierarchical. gender.RIP have worked with the RHA, Temple Bar Gallery + Studios and A4 Sounds.  
Poet 
Rainbow Fadeyi  
Designer 
Ren McDonagh  
Photographer  
Megan Hales  
Illustrator  
Dámhín McKeown 
WeAreGriot 
WeAreGriot is a collective of Nigerian-Irish poets and storytellers; Felispeaks, Dagogo Hart and Samuel Yakura. Our goal is to reflect the times we live in through our work, to celebrate culture and community and to stretch the boundaries of poetry. We create to serve both art and agenda. 
Design & Photography  
The Naked Studios 
Glitter HOLE 
Glitter HOLE is a queer performance space, a DIY drag collective, and a bit of laugh. Founded in 2016, Glitter HOLE is dedicated to providing a space in Dublin for experimental, weird and political queer performance of all kinds. Recent commissions include Glitter HOLE: Protest! (Irish Museum of Modern Art, 2020) and Púcaparty (Dublin Fringe Festival, 2019). Winner of Dublin Fringe Festival Judges' Choice Award 2018.  
Designer 
Liadh Young  
Photographer  
Steven Piece  
Contributions  
Viola Gayvis and Tari Takavarasha 
Venue
Project Arts Centre, Centre Culturel Irlandais