Tonic
Fionn Foley & Rough Magic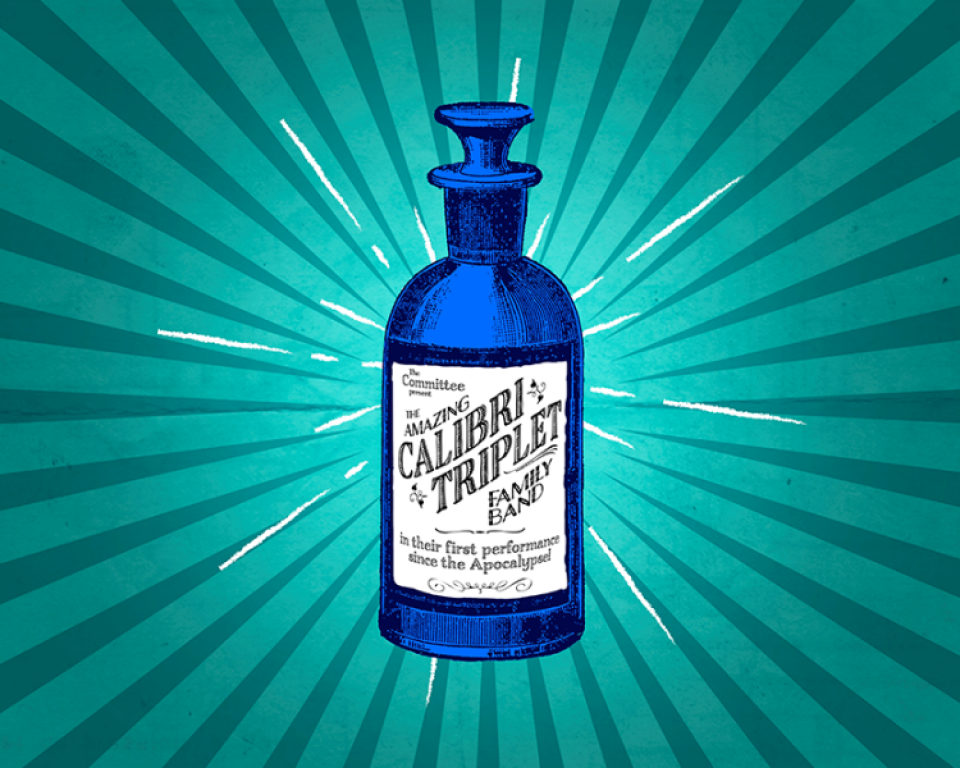 It's the year 2047 and the end is truly nigh, following a major tiff amongst the world's superpowers. That is, until a miracle tonic is discovered- Halcyon- which promises to restore the mind and body to how they were during the good old days of the 2020s. 
Charged with spreading the good news, the amazing Calibri Triplet Family Band embark on their most challenging of touring schedules to date. Using only their charm, their music and notoriety, they will show their adoring audiences how to take the doom out of their doomsday. 
A blisteringly satirical new musical play for the times we live in.
Information
Presented in association with Solstice Arts Centre
Funded by the Arts Council / An Chomhairle Ealaíon. Supported by the Office of Pubic Works (OPW) and Dublin Castle.
Please note: Performance takes place outdoors, please dress appropriately
UPDATE: There have been recent changes to government guidance for venues. For more information on venue requirements and COVID-19 safety click here.
Performances
11, 13–19 September
20:30, €16/€14
Venue
Dublin Castle - Outside the Printworks