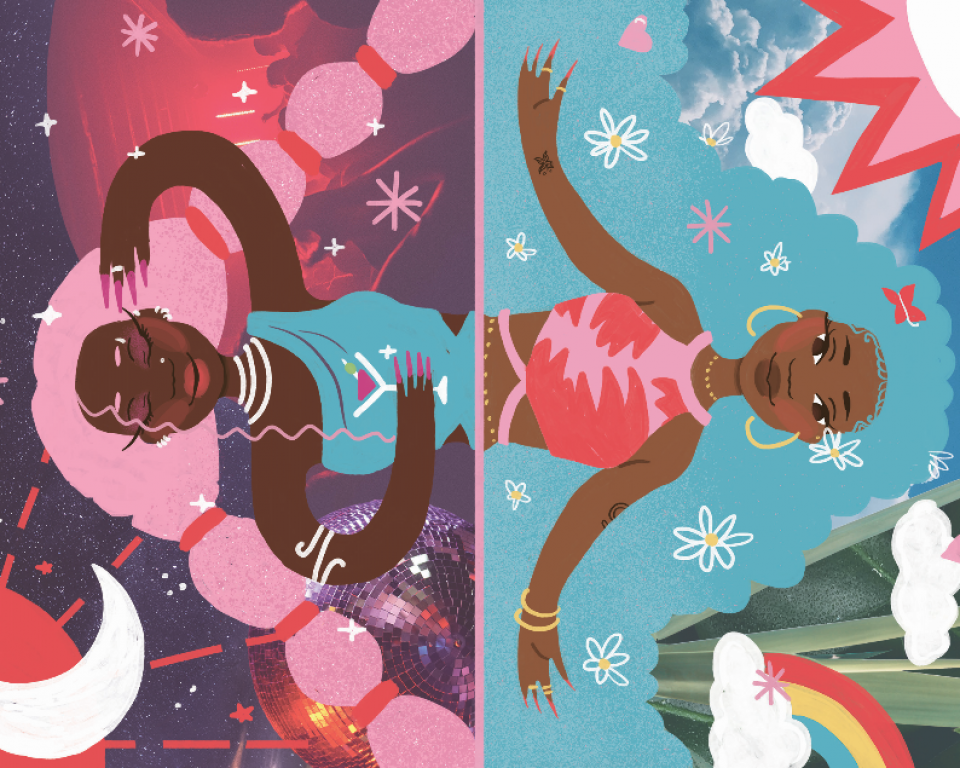 A Dublin Fringe Festival Commission 
Gxrlcode have curated the soundtrack to your September.
These playlists will cover all your day into night fantasies, curated by Gxrlcode graphic designer, curator and model Nathali Turner, featuring Ireland-based artists and musicians SHIV, Ali Maria Smith, Aby Coulibaly, Tomike and many more. No matter where you are or what you're up to - pop on our playlist, turn the volume up and make time for joy.
Let's take on the day - we've created a selection of tunes for your sunrise yoga, park picnics and tending your newly sprouted gardens. Take a journey with us into a state of blissful serenity. As the sun sets, let's bounce. It's time for your late-night cycles, your pre-game pick-me-ups and your kitchen discos.
Gxrlcode are a creative collective amplifying the voices of women in the creative industry, founded with the purpose of making killer creative projects together and giving women the spaces they need to showcase their talents on the world's stage. Spin out with us, let the music take full control.
LISTEN NOW:
Information
Please note: this is a curated digital playlist, you will need a device that is compatible with online streaming services such as Spotify and a stable internet connection.
LISTEN
11–26 September
free