Pig Brain
Emma Finegan, Sam Killian & Annachiara Vispi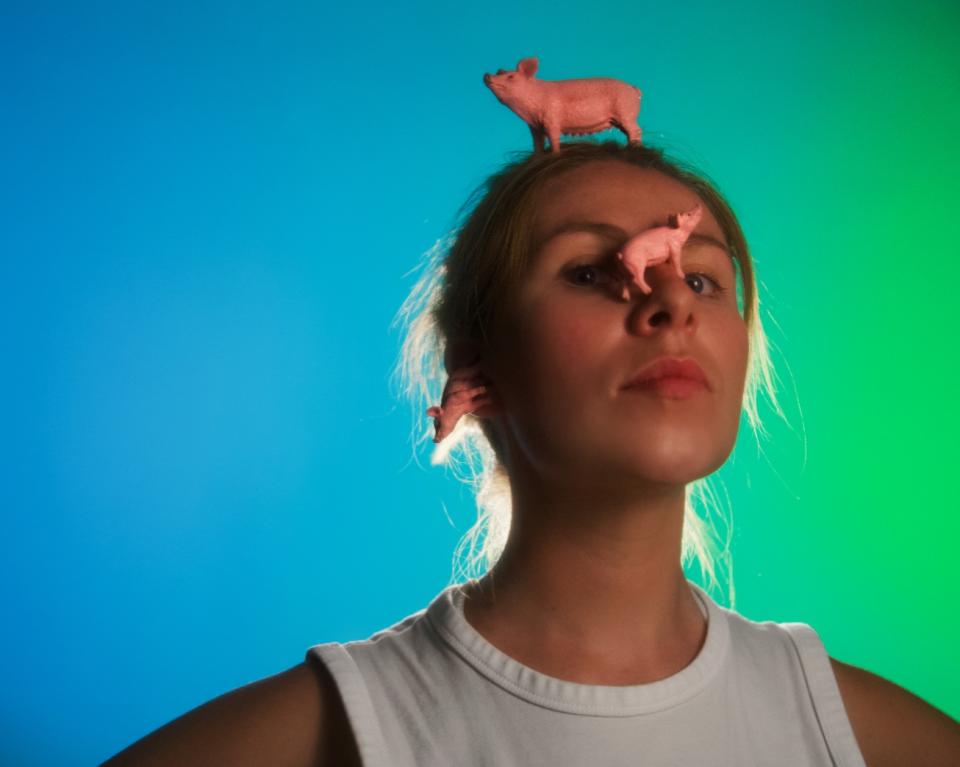 Elon Musk is planting chips in pig brains.
VOYAGR, a lonely online streamer turned terrorist, has a terrible feeling he's doing so much more.
As she prepares an act of terrorism that will save all future pigs, she takes us down a path of absurd realisations, wild dancing and pure heartbreak.
It's about billionaires, animals and the online world. It's about being too insignificant to make things change. It's about pigs: smart, cute, and in dire need of our help.
Supported by the Arts Council/An Chomhairle Ealaíon. Developed at FRINGE LAB and Scene+Heard.
Please Note:
Contains strobe lighting and references to mental health and suicide.
Composer: Simon Mulcahy / Toké O'Drift
Lighting Designer & Production Manager: Owen Clarke
Marketing: Kate Brady
Image: Hannah Bloom
Preview 
10 September
18:45, €11
Performances
11 - 14 September 
18:45, €14/€12
Other performances 
16 September 
21:15, €14/€12
Venue
Smock Alley Theatre - Boys' School