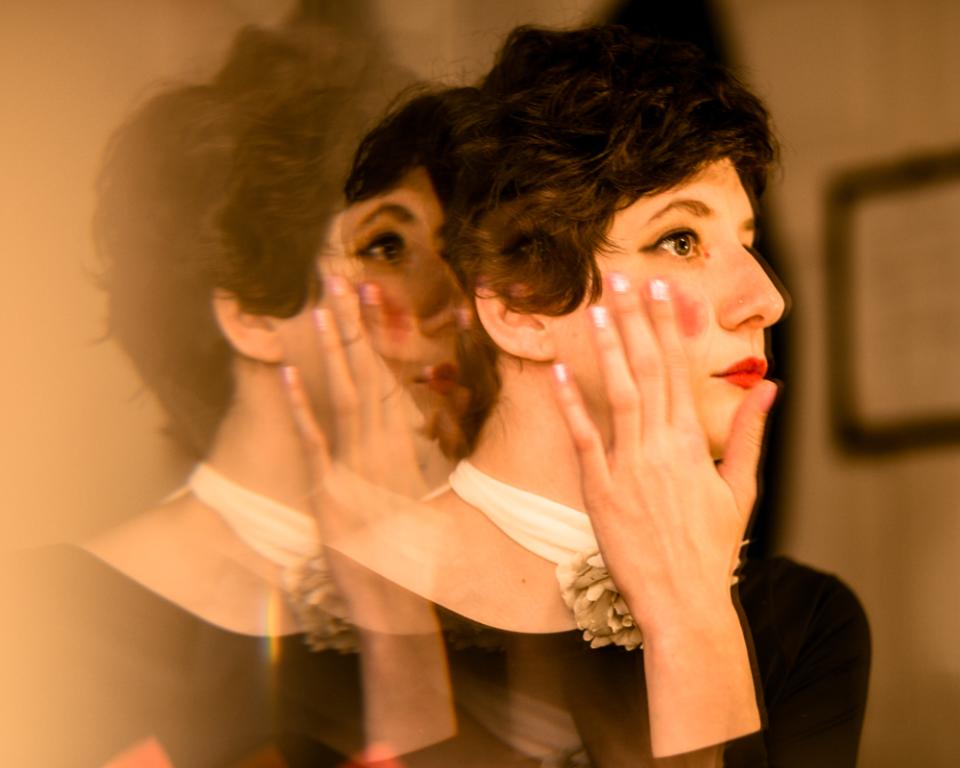 A fantastical collage of sound and theatre starring an off-kilter cabaret diva. This live performance and multimedia installation extends the reach of musical composition into the visual and the theatrical, it is a mysterious and glittering experiment.
Come to the spectacular anti-spectacle noise cabaret! Jane Deasy's new composition is a work of composed theatre, where a myriad of instruments engulf the audience in an immersive music performance.
Funded by the Arts Council/An Chomhaírle Ealaíon, developed in partnership with Dublin Fringe Festival and Cork Opera House, with support from The Complex and Unit 44.
Image: Helio Leon
Preview
20 September
20:00, €11
Performances
21-24 September
20:00, €15/€13
Installation
22-24 September
10.00-15:00, free