Looking for Paradise
Les 3 Points De Suspension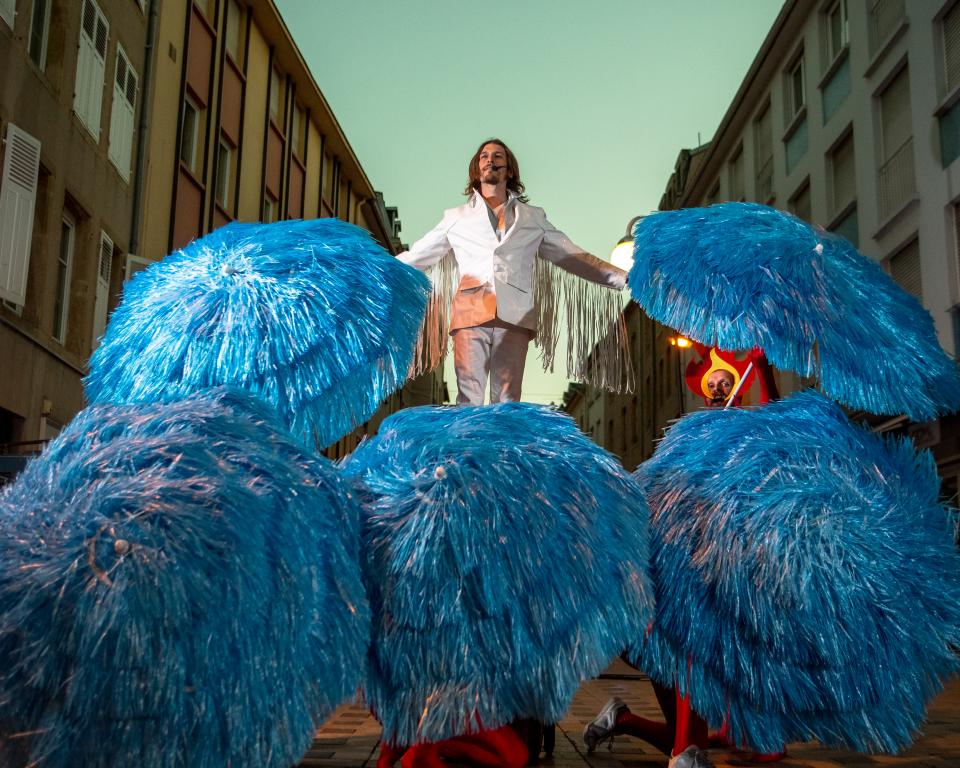 In this treasure hunt conceived on the scale of a city, unexpected events transform the streets into a stage, offering provocations and experiences to help participants attain the paradise mindset.
An urban adventure through the heart of Dublin that invites us to explore the ways in which we perceive and construct our realities. Having fun with the big metaphysical questions to create an ode to joy, this show invites us to come together and surf the waves of our collective unconscious, transforming the absurd quest that is life into a wonderful cruise forever.
Information
Supported by the Office of Public Works (OPW) and Dublin Castle, with support from Alliance Française Dublin.
Please note: contains use of smoke machines and strobe lighting. Parts of this show take place outside, please dress appropriately.
Venue is not wheelchair accessible.
Performances
14 & 15 September
19:00
€16 / €14 conc.
Other performance
14 & 15 September
15:00
15 September
12:00
€16 / €14 conc.
Venue
Meeting Point at Barnardo's Square, Dame Street
★★★★★

Perhaps paradise remains elusive, but this show, the fringiest thing on the Fringe, is a little piece of heaven on earth.