Idir Mise agus Craiceann do Chluaise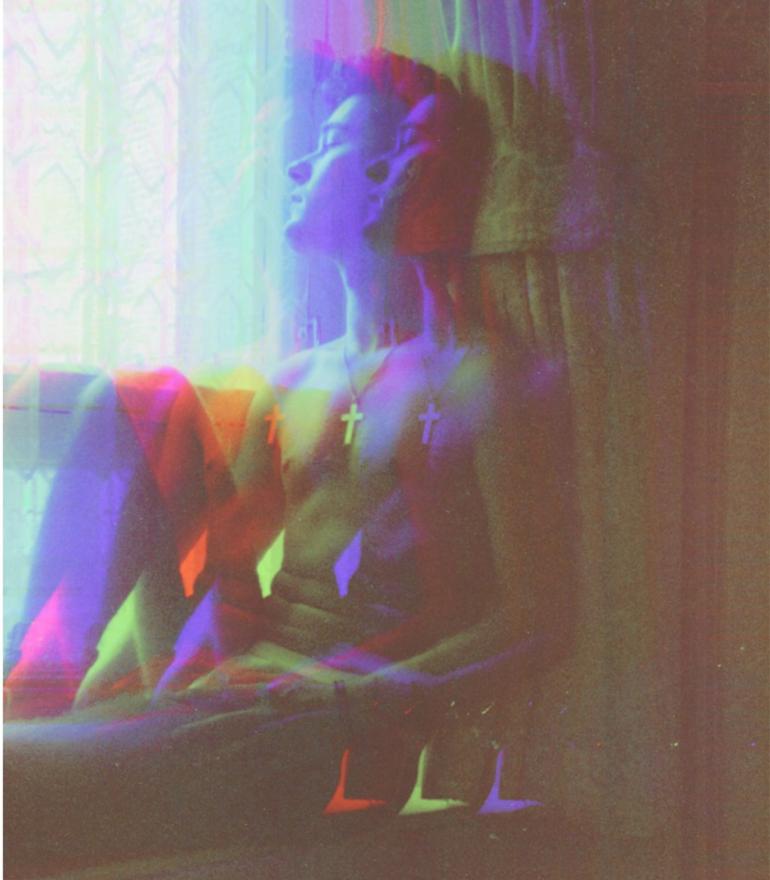 Tar linn ar aistear gáire, damhsa is foghlama trí shaol an chainteora aitigh Gaeilge. Sa turas fuaime seo, treoróidh guth Alan tú trí 30 bliain den stair aiteach trína scéal pearsanta féin. Béarfar thú ó chúinge sheomra suí Éire na 1980idí amach faoi shoilse bogha báistí urlár damhsa an chlub aitigh i Sasana agus ar ais go hÉirinn iar-2015. Éist le cúiseanna áthais is péine na mblianta sin do dhuine de phobal na Gaeilge. Déanfaidh ealaín úrna le Tadhg Ó Ciardha ionadaíocht ar scéal Alan agus na gcéadta daoine eile a brúdh as Éirinn sna 1980idí.
Listen, laugh, and dance your way through the life journey of a queer Irish speaker. In this immersive audio art experience, you will be guided by Alan's voice through thirty years of queer history through his personal story. You will be taken from the confines of the conservative 1980s sitting room to the rainbow splashed dancefloors of England and back to a transformed post-2015 Ireland. Hear the joys and the pains of those years. Artwork by Tadhg Ó Ciardha represents the story of Alan, and of many others who were pushed out of Ireland in the 1980s.
Comhléiritheoirí, comhstiúrthóirí, comhscríbhneoirí - Eoin Mc Evoy & Ciara Ní É | Written, directed, and produced by Ciara Ní É & Eoin McEvoy
Fuaim i nGaeilge | Audio is in Irish
Cuirfear aistriúchán Béarla ar fáil |  A written translation will be provided
Information
Performances
24–26 September
13:00 - 21:35, various times
€15/€13