Hand of God
Carley Magee & Aaron Finnegan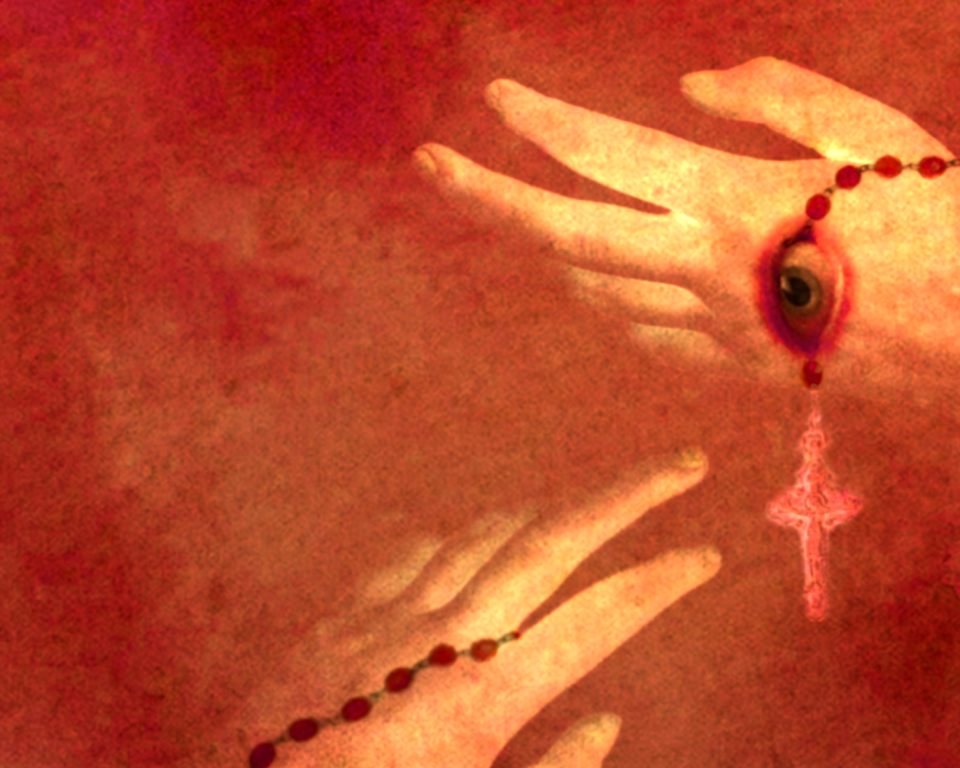 Magical realism and soft horror collide in this suburban noir. Orla and Grace realise moving in together might not actually save their relationship. Suddenly, the outside world turns on its head and unravels their already fractured lives. Secrets become harder to keep as reality closes in - and Grace's bed-bound grandmother only fuels their desire to get out. With nowhere left to hide, the women are forced to confront the painful truth of their relationship.
 Supported by Big Ambitions: a FRINGE LAB & Fishamble: The New Play company partnership.
Please note: 
Contains loud noise, partial nudity and references to mental health, suicide and sexual violence; use of simulated blood.  
Director/Co-Producer: Aaron Finnegan
Writer/Co-Producer: Carley Magee-Tollerton
Stage Manager: Alexandra Ayvazova
Sound Design/Composer: Andrew Dunne
Lighting Design: Matt McGowan
Set Designer: Natasha Duffy
Costume Designer: Jack Rogers
Publicity Officer: Hiram Harrington
Image:
Hiram Harrington
PREVIEW 
20 September
18:45, €11
PERFORMANCES 
21 - 23 September 
18:45, €14/€12
OTHER PERFORMANCE 
23 September 
15:45, €14/€12
Venue
Smock Alley Theatre - Black Box