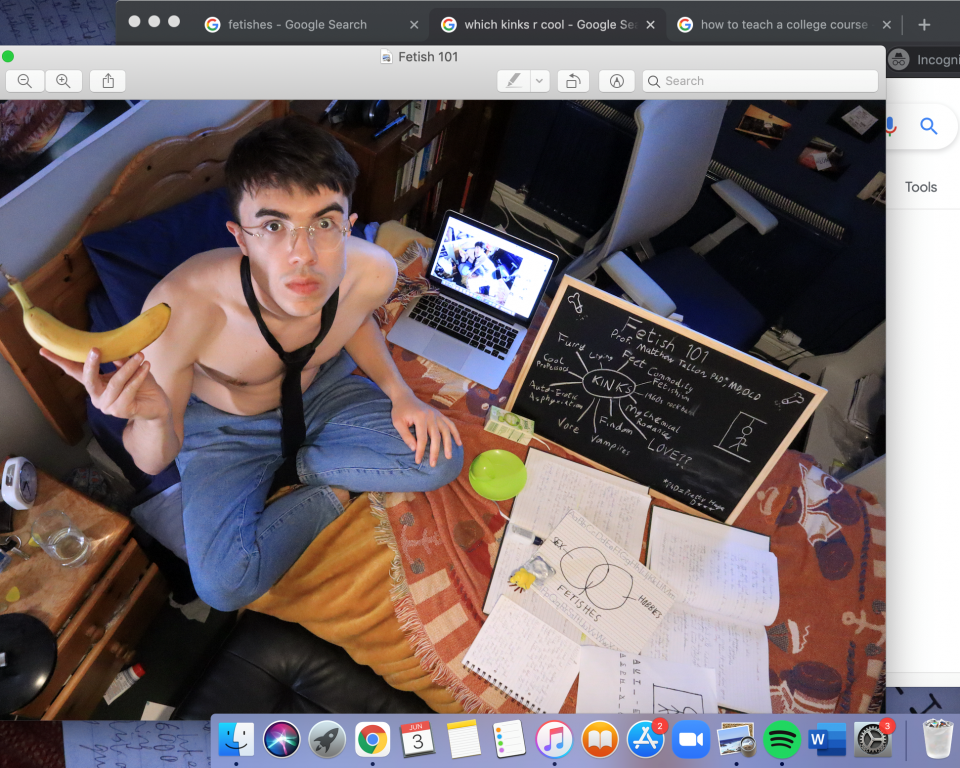 A Dublin Fringe Festival Commission
Join the world's least-experienced sex-pert Professor Matthew Tallon for this taboo-smashing online college course. Each morning you'll receive an email, combining video lectures and class notes, to teach you about the magical world of kink. 
Enrol by 12 September and at the end of this 10-day course you'll know everything about all fetishes, be really cool, and have a genuine, fully certified PhD! An explosively fun comedy experience exploring the spectrum of sexuality. 
DISCLAIMER: No kink-shaming allowed (unless your kink like, really sucks).
Information
Developed at FRINGE LAB
Please note: This performance will take place online via email. You will receive daily email blasts containing approx. 10 minutes of content per day. To experience this event you will need headphones and a device with access to Wifi or data, that can receive email, download files and access online streaming platforms.
Performances 
13 September (course runs for 10 days)
€5