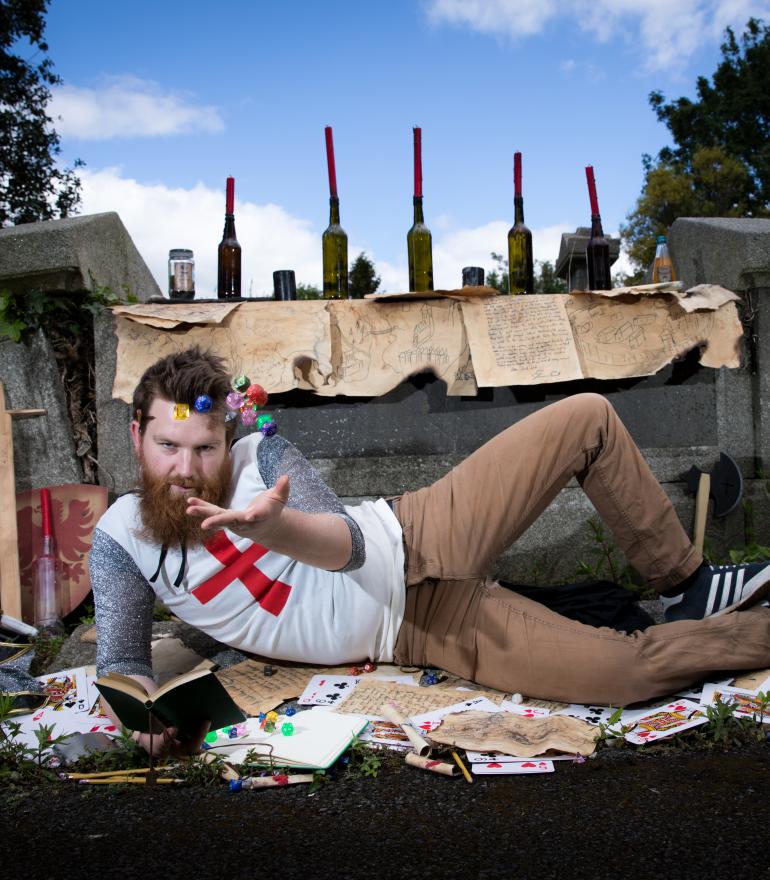 Have you ever played Dungeons & Dragons? No? Good! The guy who writes this barely has.
Half madcap comedy, half role-playing game. Steve Bennett has devised a simplified version of the imagination-based game and added some top comedians to improvise the story. There'll be live illustrations to show you more of what's going on in the game and drinking game rules to spice things up.
Information
Venue is not wheelchair accessible.
Please note: this show has limited ticket availability.
Performances
17, 18, 20 & 21 September
20:00
€13 / €11 conc.
Venue
The Workmans Club - The Vintage Room