Cooking the Vegan Salmon of Knowledge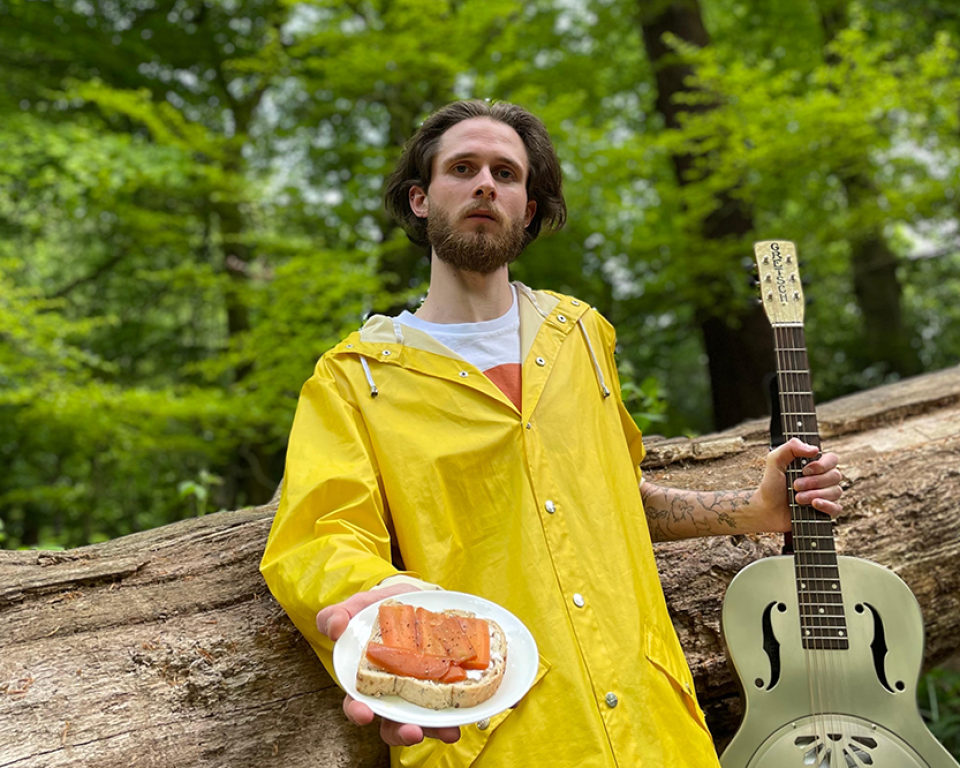 This event features optional food consumption. Key allergens in the recipe are gluten, soya, garlic and citrus (lemon).
This isn't the first ecological catastrophe we've created. 10,000 years ago, human societies across the world changed from hunter-gathering to agricultural lifestyles. We'd hunted our food off the face of the earth. We're making another catastrophe now.
Join the artist as they cook a vegan version of smoked salmon, using the ingredients to have a conversation about the history of food, and human impact on the environment in deep time. With live cooking and live music. Directed by Kate Bauer.
Supported by PAN PAN Platform at Dublin Fringe Festival.
Image: Pranav Darshan
Preview 
15 September
13:00, €11
Performances
16 & 17 September
13:00, €15/€13
Other performance 
17 September
15:15, €15/€13