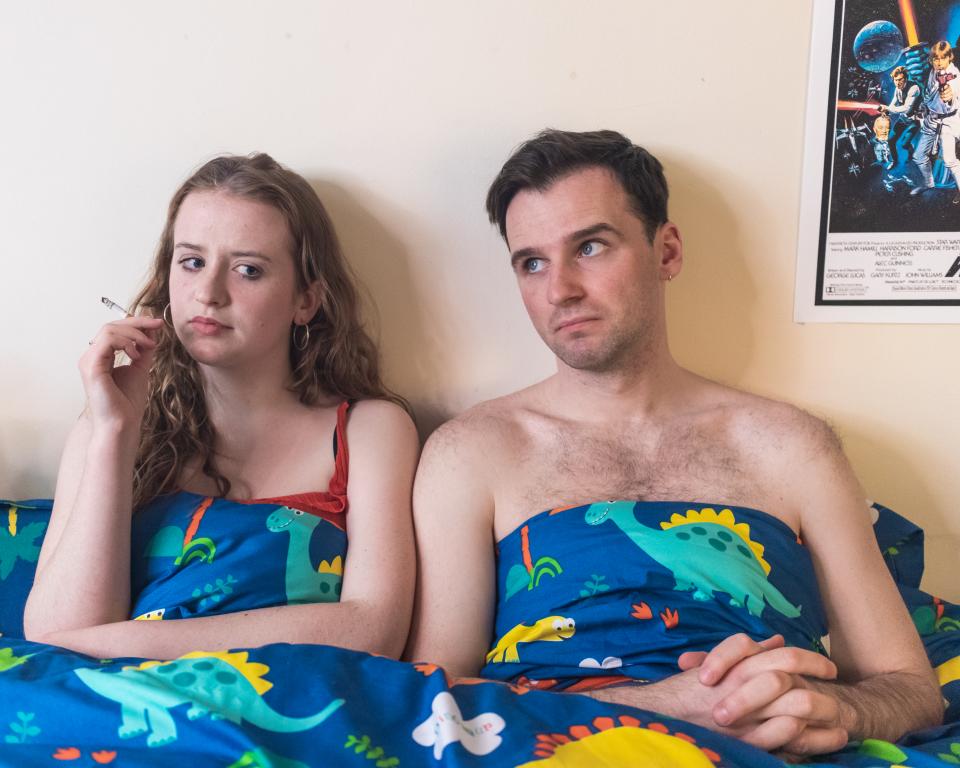 "D'you wanna come back to mine?" 
A new comedy play about what Robert and Patti say to each other when the lights are off and no one else is listening. 
After the swiping, the drinking, the small talk and the big talk. After the bedroom door is closed. 
This is intimacy - without the gory bits - and you get to have a look.
Information
Preview 
16 September
18:00, €11
Performances
17 September, 14:30 & 18:00
18 September, 13:00 & 18:00
19 September, 18:00 & 21:00
€14/€12
Venue
Smock Alley Theatre - Boys' School