Blá Blá Blá…with Special Guests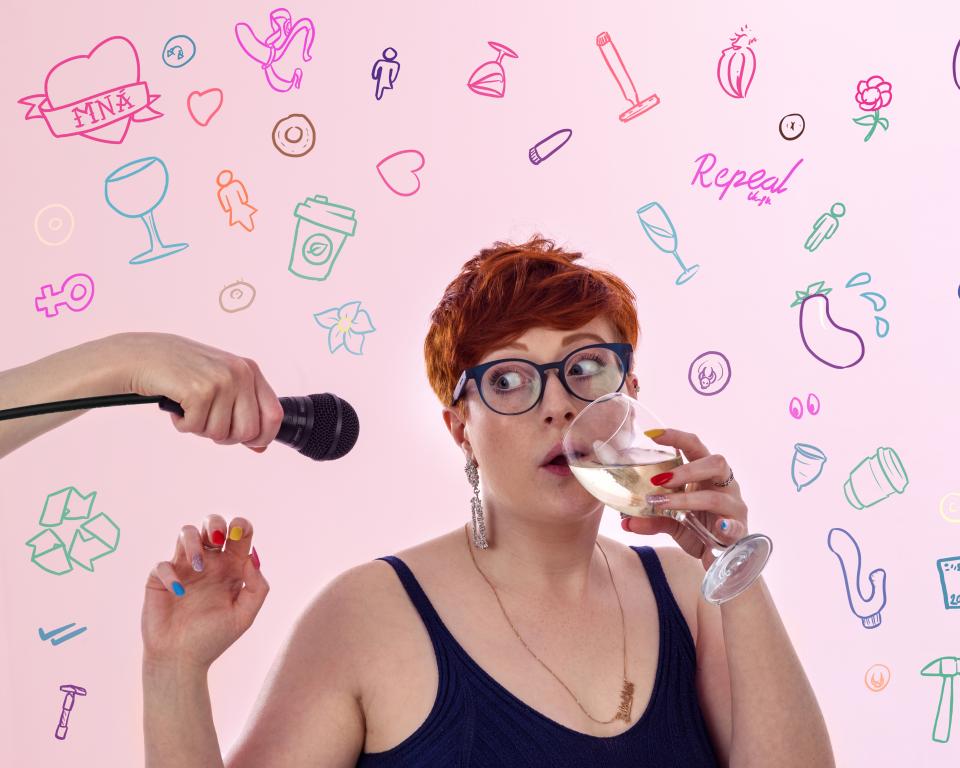 Comedian Bláithín de Burca has strongly held and (mostly) well-informed opinions. Serving up sassy musings on everything from dick-pics to gender politics, Bláithín delves into the complicated and oft-misunderstood world of intersectional feminism, exploring experiences and opinions with in-house experts and fellow Nasty Women. Can we concoct some tools for navigating the nonsense facing us in modern society? Party in Blá's to find out.
Think panel discussion meets tipsy-bitching at the aftersesh. There will be hysteria.
Information
Venue is not wheelchair accessible.
PLEASE NOTE: THIS SHOW HAS LIMITED TICKET AVAILABILITY.
 
Performances
11 - 15 September
19:00
€13 / €11 conc.
Venue
Drop Dead Twice - The Cocktail Bar
Everything about her presence, how she engaged with her guest, and her humor felt so seamless, quick-witted, and well-timed ... 'Blá Blá Blá' is a funny and lighthearted social lesson that we desperately need more of.