Afloat
Eva O'Connor & Hildegard Ryan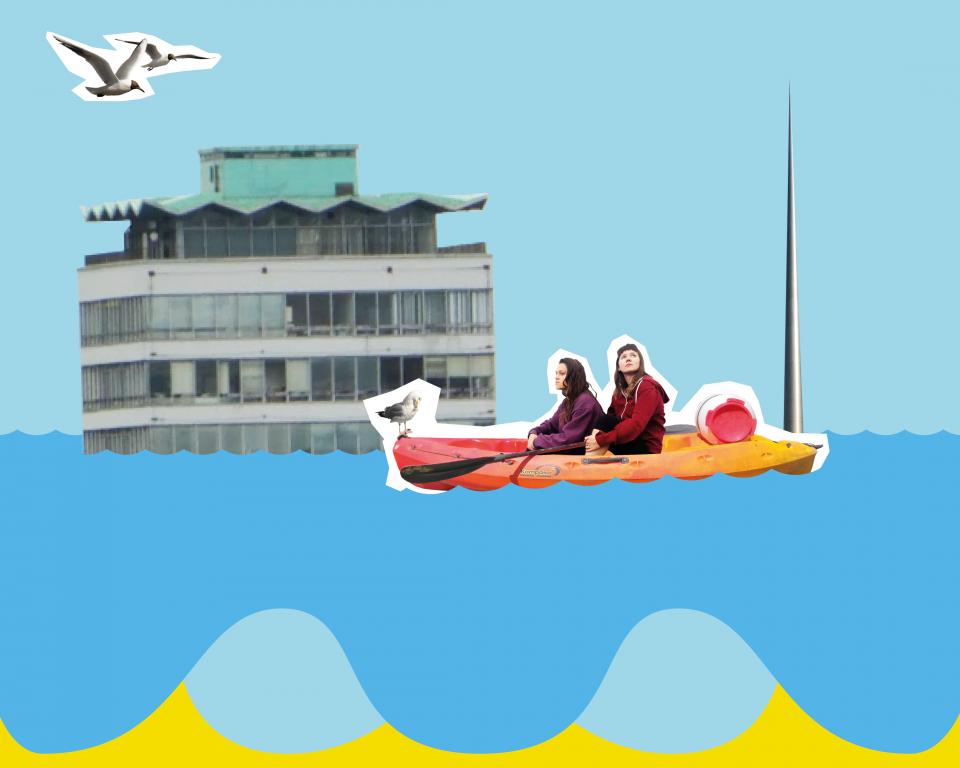 The climate apocalypse has hit. Dublin is underwater.
Best friends Bláthnaid and Debs have survived, and live on the top floor of the SIPTU building. With only seagulls and their kayak for company, they spend their days drifting and reminiscing over the last days of Dublin. Debs looks to the future, but Bláthnaid is tormented by guilt. Why were they blind to the wave that was coming? And can they salvage a future from the wreckage?
Cast:
Eva O'Connor
Annette O'Shea
Michael David McKearnan
Director: Hildegard Ryan. 
Lighting Designer: Marianne Nightingale
Co-written by Eva O'Connor and Hildegard Ryan 
Preview
17 September
18:30
€11
Performances
18 - 21 September
18:30
€16 / €14 conc.
Other performances
21 & 22 September
13:00
€16 / €14 conc.
Venue
Smock Alley Theatre - 1662
Sponsored By

★★★★☆

The capital is underwater in this enlightening and confronting look at climate change