A Very Old Man with Enormous Wings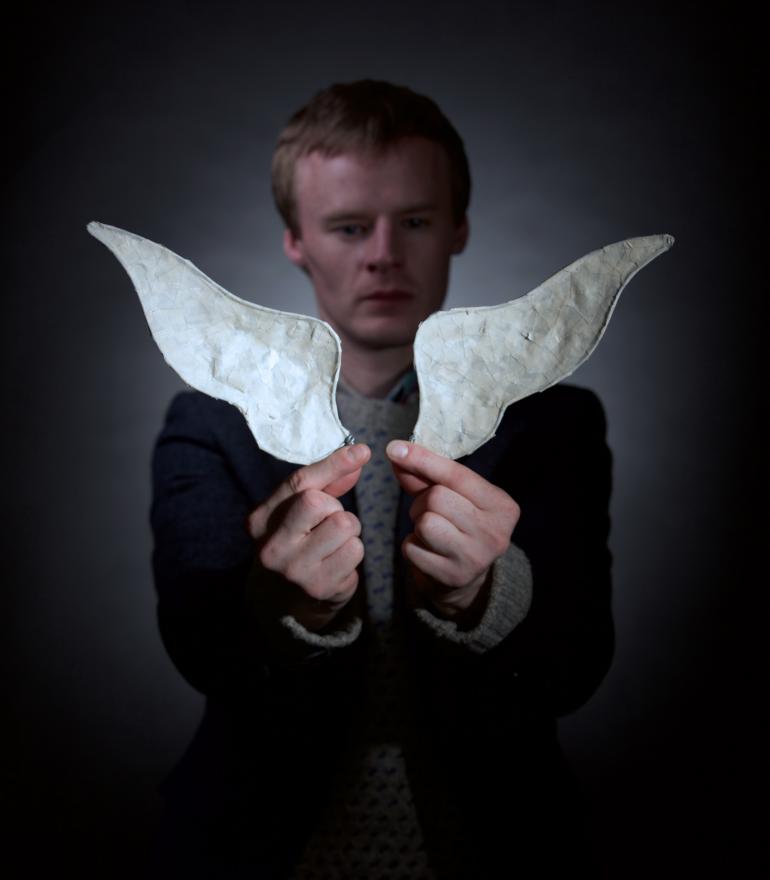 Dublin Fringe Festival & Collapsing Horse present
YOUNG RADICALS: Fringe for Young Audiences.
In a kitchen, in a theatre, two storytellers and their audience find something remarkable — a very old man with enormous wings. The wise neighbour woman tells us he's an angel. The priest says he's an imposter. Pilgrims flock to see him, hoping to be healed by him, hoping for a gawp. They leave with something different than what they expected. Adapted from Gabriel Garcia Marquez's Un señor muy viejo con unas alas enormes Collapsing Horse bring this classic piece of magical realism to the stage in search of its beautiful, strange, emotional richness.
Information
Ages 8-80
Developed as part of Theatre Artist in Residency at Riverbank Arts Centre, Kildare.
PLEASE NOTE: THIS SHOW HAS LIMITED TICKET AVAILABILITY.
Preview
7 September
11:00
€8
Performances
7 - 9 September
18:30
Other performances
8, 14 & 15 September
13:15
10 & 12 September
21:15
14 & 15 September
11:00
Adults €12 / Kids €8 / Groups of 4 €35
Venue
Project Arts Centre - CUBE
★★★★☆
There is something instructive about adapting magic realism for a sceptical age and an audience of all ages.