A Rain Walk
Andy Field & Beckie Darlington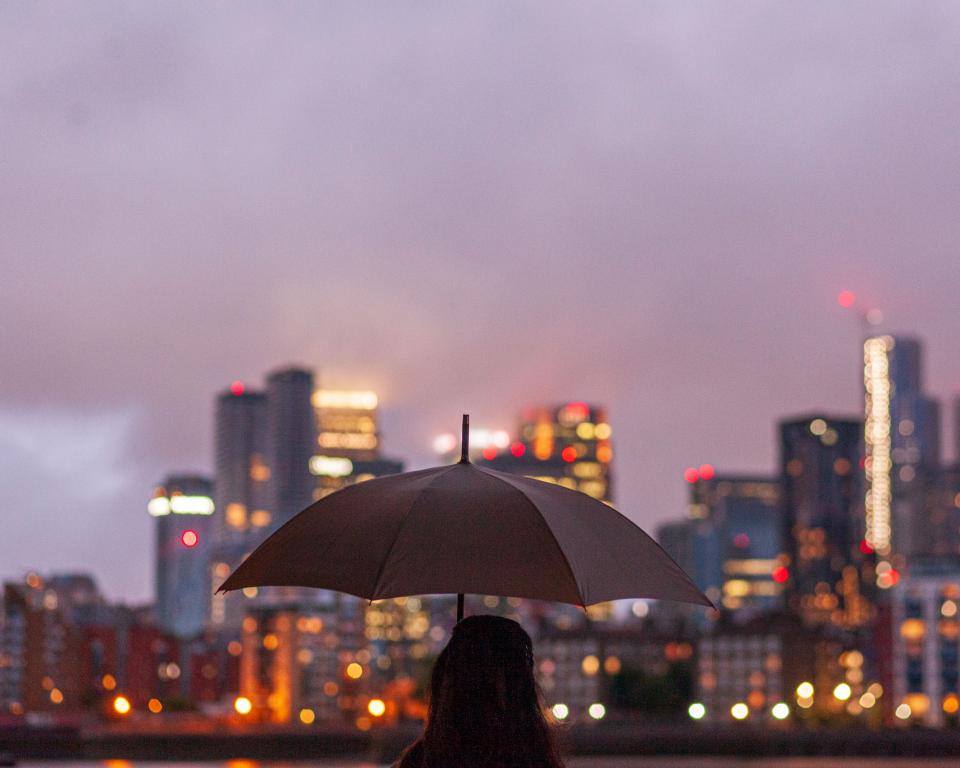 Take a rain walk – a walk in the rain accompanied by the recorded voices of children from across Ireland and the UK. With their guidance the rainfall will become your own private theatre, a space in which to observe, imagine and play. 
Because we are no better at predicting when it might rain than you are, everything you need to experience the show is contained within a little box that is handed to you when you purchase a ticket. Keep it safe until the weather turns.  
Then, whether in a drizzle or a deluge, alone or with friends or family, we invite you to step outside, feel the rain on your face, and think about your place in a world that is changing so swiftly around you. 
With support from The Ark,  Norfolk & Norwich Festival and The Place, London, the artists are collaborating with children from across Ireland and the UK, setting challenges that involve thinking, imagining, writing and recording their voices. The results will be combined to create an audio track that will guide you on your interactive walk in the rain as part of Dublin Fringe Festival 2020: Pilot Light Edition.  
A Rain Walk is an interactive audio walk for grown-ups and families, created remotely with children from across Ireland and the UK. Each boxed experience can be used by an individual person, while families and groups may choose to buy a box for each person or share one (up to 5 people). Each audience member will require their own digital device on which to download and listen to the piece. 
Information
A co-commission from Dublin Fringe Festival, The Ark and Norfolk & Norwich Festival, with commissioning support from The Place. 
A boxed gift will be sent to you when you purchase your ticket. P&P fee of €5.00 will be additionally applied to the cost of your ticket. By purchasing this ticket, you agree to Dublin Fringe providing the artist with your name and address on a single-use basis to post your order.
Performances 
5 - 20 September, €12